The Best King Size Pillows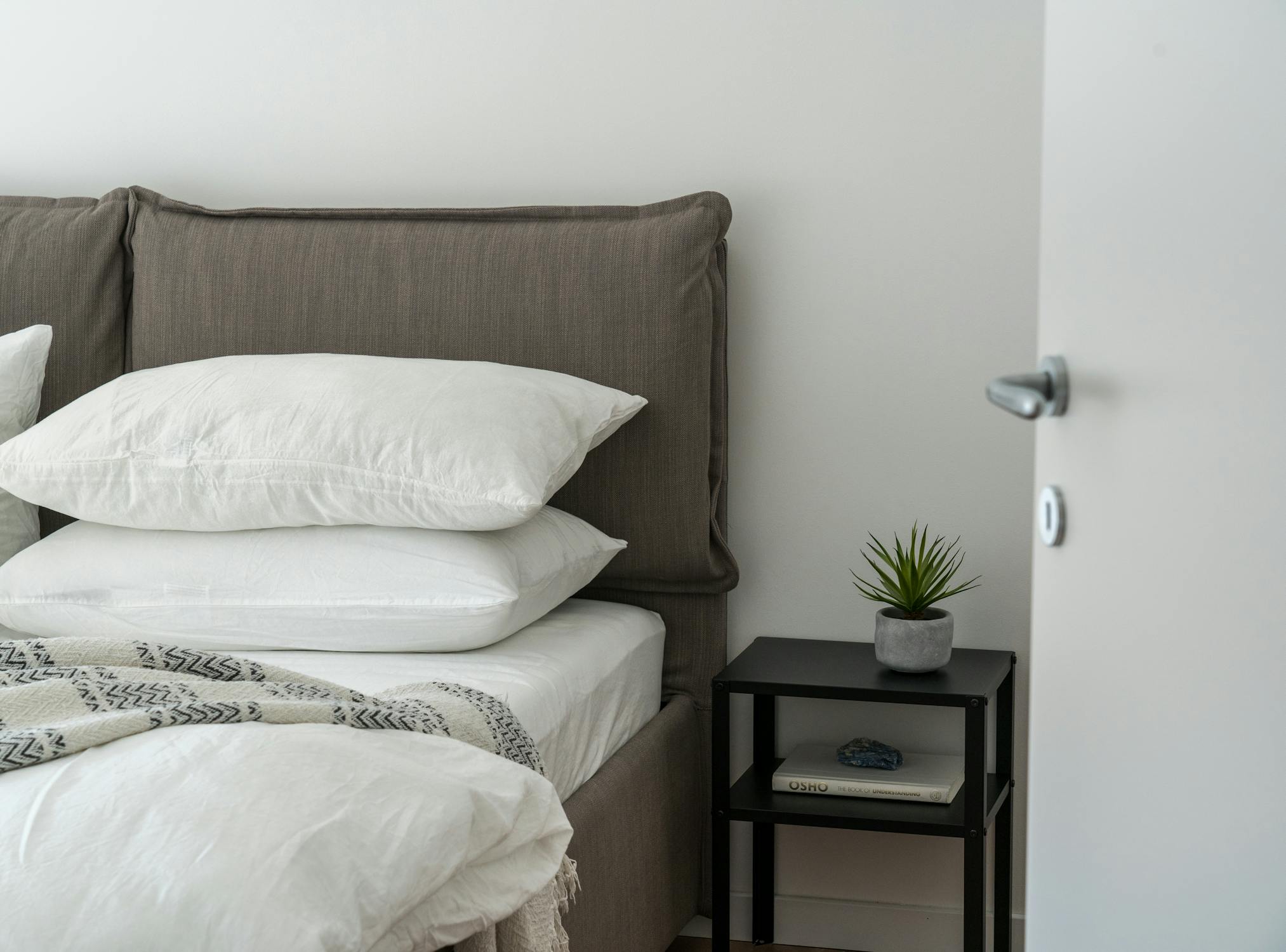 Did you know that the average person sleeps for one-third of their life? It's no secret that our sleep quality affects almost every area of our life, including our physical, mental, and emotional health. That's why it's important to choose our pillows and bedding thoughtfully. Since choosing a pillow can be overwhelming, we've done the research on what makes a pillow great. Read on for our choices for the best pillows money can buy.
Beckham Luxury Linens Hotel Collection Pillow
This hotel-grade pillow will help you reach your full sleep potential.
This pillow set by Beckham Luxury Linens gives you two top-notch pillows filled with a plush gel down alternative and encased in a 100% cotton material. The cotton casing is fade- and stain-resistant to keep these pillows crisp and white. In terms of firmness, this pick lands right in the middle. The pillow's fibers are designed to keep their shape over time, so you won't have to worry about shifting and bunching. This set is sure to be the crowning glory for any king bed.
Pros:
Machine washable
Free from allergens and chemicals
Works for back, side, and stomach sleepers
Cons:
Some reviewers have experienced a lack of consistency in pillow firmness after ordering this set multiple times
Coop Home Goods Premium Adjustable Loft Pillow
This pillow is fully adjustable to get the pillow height that's right for you.
Coop Home Goods gives you control over your pillow by allowing you to add or remove filling to achieve your desired fullness. The filling consists of a medium-firm blend of memory foam and microfiber that delivers the breathability of down filling and the support of memory foam technology. Coop Home Good's pillows are certified by GreenGuard Gold for low chemical emissions. Each pillow comes with an extra half-pound of fill for those who want a higher lofted pillow. The pillowcase is crafted from sustainable bamboo, which will feel cool and smooth to the touch.
Pros:
Made in the USA
Comes with a removable cover
Hypoallergenic and dust mite resistant
Cons:
Pillow filling is on the firm side
Utopia Bedding Gusseted Pillow
This option will deliver a good night's sleep without breaking the bank.
When it comes to choosing a pillow, more expensive doesn't always mean better. Utopia Bedding's option is quite affordable for a two-pack, but these pillows would be impressive at any price. Each one is double-stitched with a classy-looking black border for a high-end finish. The pillows are filled with 34 ounces of breathable and easy-to-shape plush fiber, making it an ideal pillow to cuddle up with after a long day.
Pros:
Soft and fluffy
Thick five-inch gusset edge
Gives an elegant look to the bedroom
Cons:
Recommended to spot clean pillows with mid detergent rather than machine washing
Malouf Z Side Sleeper Shoulder Cutout Memory Foam Pillow
This specialized pillow is perfect for those who prefer sleeping on their sides.
This pillow may look funky, but it will feel like heaven for a side sleeper. The shoulder cutout enables you to maintain a neutral neck position while sleeping on your side — wave goodbye to stiff necks and discomfort in the morning. Instead, you'll feel refreshed after a night of rest. The memory foam in this pillow conforms to your body to relieve pressure, while the gel material distributes heat for a cooling effect. Not to mention, the included cover feels smooth, silky, and dry, even for hot sleepers.
Pros:
Six-inch loft is a comfortable height for most people
Comes with a removable and washable pillow cover
Filled with 100% polyurethane gel foam
Cons:
Definitely on the pricier side for a single pillow, but many side sleepers think it's well worth it
Milemont Cervical Orthopedic Contour Pillow
This pillow is specially designed for a properly aligned spine.
Pillows are very important for your long-term spinal health. When your spine is aligned correctly during sleep, it allows your weight to be distributed evenly. This pillow by Milemont is contoured to cradle your head and neck in a comfortable position to help alleviate pressure and give you ideal support all night. In terms of material, this pillow is made with CertiPUR-US certified premium memory foam. Its materials also contain ventilated Air Cell technology to help keep your body cool while you sleep.
Pros:
Helps provide relief from neck pain
Encased with a durable side zipper
Made with safety-certified memory foam
Cons:
Not ideal for stomach sleepers
Frequently Asked Questions
What should I consider when choosing a pillow?
When choosing a pillow, remember that it should help support your head, neck, and spine to maintain a neutral position. That's crucial for preventing neck pain and alleviating pressure from head to toe. You'll probably know when your spine has been misaligned overnight because you'll wake up feeling achy with a stiff neck.
Spinal alignment differs based on your sleeping position. Side sleepers will need a high loft (pillow height) and a firmer pillow material to relieve pressure on their shoulders and prevent them from digging into the mattress. For back sleepers, stick with a medium loft and firmness. You'll want to avoid a high loft that causes your head to be awkwardly angled upwards. Lastly, stomach sleepers might stick to pillows with low loft and soft support. The last thing you want is for your head to be bent upwards while you're sleeping.
How can I maintain my pillow over time? 
Since pillows can flatten with use, remember to fluff your pillows every morning to help them maintain shape. For those that are machine washable, you can wash them on a gentle setting twice a year.  Memory foam pillows can't be machine washed, so it's best to spot-treat stains ASAP when they happen. Even if you take good care of them, pillows inevitably deteriorate over time. It's best practice to replace them once every one to two years.