The Best Food Play Sets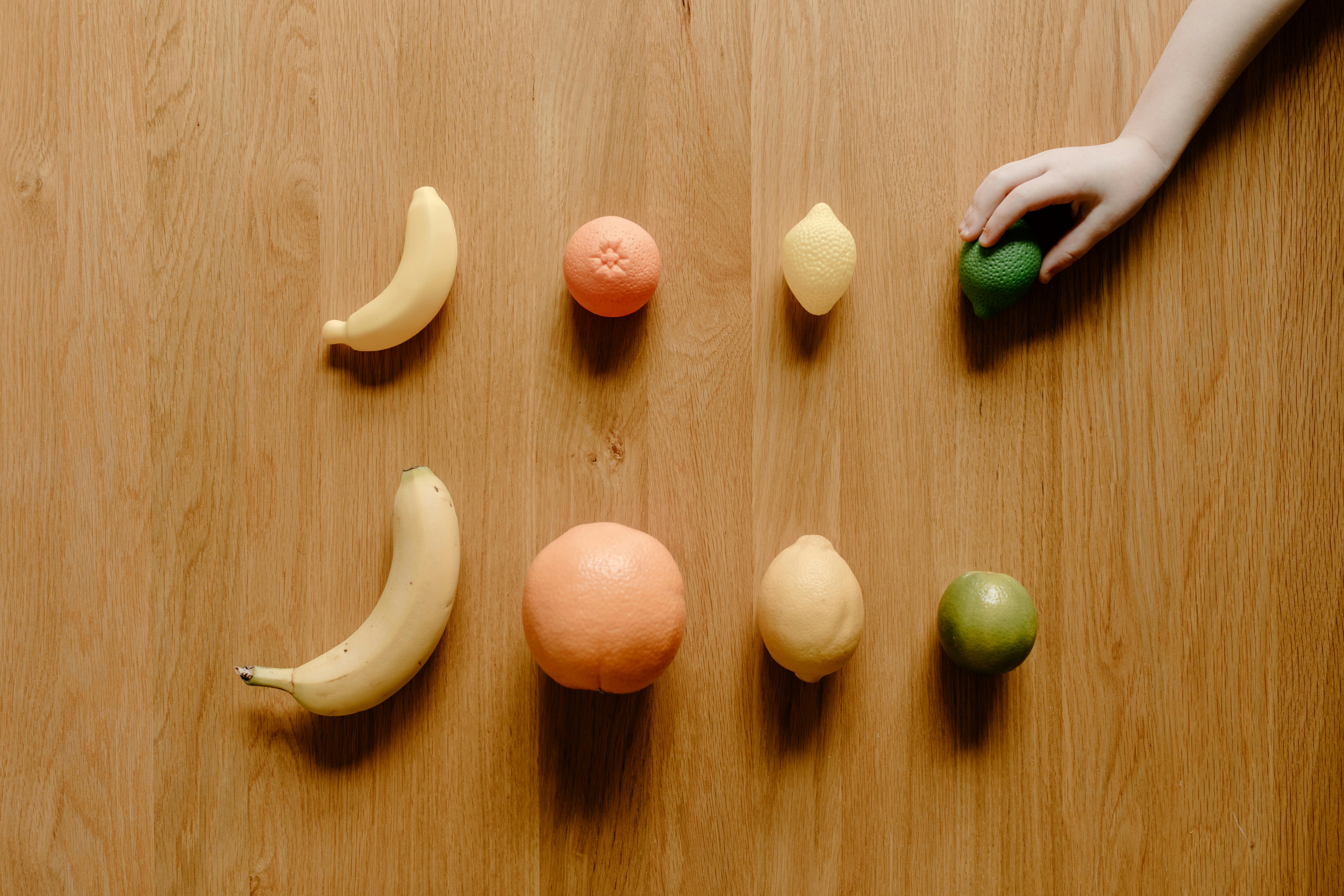 Whether your young children want to be future chefs or not, food play sets can be incredibly fun for them. The variety of different shapes and colors are designed to be interactive and visually stimulating, helping their imaginations flow. At the same time, food play sets can also be important in familiarizing younger kids with different foods, fruits, and vegetables that may help them develop balanced eating habits and an interest in natural, healthy foods. In our research, we found that the best food play sets are durable, non-toxic, and of course, colorful. For pure food fun, JaxoJoy's play set is a great option. Not only does it include some vegetables and canned goods, but also a fun selection of desserts and junk food, like fried chicken and pizza. With well over a hundred pieces, your child will be occupied for hours. If you think your child is exposed to enough junk food, then you'll love Learning Resources' farmer's market play food. It's loaded with baskets full of vibrant vegetables that are designed for education and imagination. Keep reading to check out our favorite play food sets on the market so your little one can start cooking.
JaxoJoy Deluxe Play Food Set
This massive collection of food items will have nearly everything your kids need.
From burgers to pizza, chicken to ice cream cones, and canned pumpkin to fruit juice, JaxoJoy's playset has just about everything your kids will need to cook up a mighty good make-believe meal. With 122 different pieces, this massive assortment of food items offers them various options as they play. Made from BPA-free plastic, each piece is crafted to look like the real thing. They're also durable and easy to clean. For the perfect balance of produce, meats, and sweet treats, grab JaxoJoy's deluxe play food set for your kids.
Pros:
There are a ton of different foods to play with, including canned goods and bottles. This set pairs well with smaller toy kitchens.
Their miniature size and durability make this play set perfect for toddlers.
Cons:
The pieces are too small and delicate for older children, so this is really best for toddlers.
Learning Resources Farmer's Market Play Food
Give your kids the freshest produce to play with in this farmer's market set.
Teach your kids the importance of fresh, naturally sourced food with Learning Resources' play food set. Both fun and educational, this food set helps teach color recognition and sorting with their labeled baskets with different colors. This set includes five baskets and 25 foods of different colors, as well as an activity guide with creative ideas to teach and entertain your kids. Help your kids make healthier food choices even at an early age with this farmer's market food play set.
Pros:
While the baskets are designed for educational purposes, they also double as storage space for the toys.
We were impressed by the quality of this play food. Most of the pieces could pass for the real deal.
Whether your child is teething or likes to get a little rough with their toys, you'll be pleased with the durability of this play food. They can take quite the pounding and still retain their shape.
Cons:
They're a bit expensive, but given the quality, we think the price is fair.
KidKraft Deluxe Play Food Set
This extensive set makes a wonderful present for any culinary-minded youngster.
KidKraft's deluxe play food set offers your kids a plethora of foods and treats to keep them entertained for hours. Whether they're having a picnic or creating their favorite food spread, this set gives them endless combinations for their imaginations to run wild. No assembly is required, and each piece is made out of a durable, easy-to-clean plastic that maintains its vibrant colors. Whether you're buying it for your kids or as a gift, KidKraft's deluxe play food set is a fantastic choice for fun and entertainment.
Pros:
Kids will love the extensive selection of different foods and condiments.
Unlike similarly priced play food sets, these toys are made of durable hard plastic.
The textures and colors encourage imaginative play for toddlers and small children.
Cons:
The food is on the smaller end. Also, they could be a bit more realistic looking, but most kids will be happy to use their imagination.
Click N' Play Grocery Food Set
This collection of foods, fruits, and vegetables will bring the grocery store right into your home.
Bring the grocery store straight into your own home with Click N' Play's grocery food play set. With 32 pieces of food and a grocery store-style basket, your kids will be able to pretend like they're grocery shopping at home. This set is made with safe plastic materials and is durable enough for rigorous daily play. Moreover, toys like this help develop your child's creativity, imagination, and fine motor skills. For a fun, unique food set that will help them feel like a real grownup, get them this one from Click N' Play.
Pros:
We love that the storage basket doubles as storage for all the food.
This set may be affordable, but it's also well made and built to last countless rounds of play.
The food is colorful and accurate to the real thing
Cons:
Some of the cardboard food items won't last that long.
Elitao Cookie Play Food Set
Unleash your kid's inner baker with this play set of delectable desserts and cookies
Elitao's cookie play food set offers your kids a glimpse into the world of baking with their cookie and dessert set. With 16 pieces — including play donuts, cupcakes, and a baking tray — this set is a creative and colorful way to let kids' imaginations take flight. The plastic treats are made out of high-quality ABS plastic and have a non-toxic paint finish to ensure your kids' safety. For a fun baking set that will give your kids an opportunity to bake and play, Elitao's cookie and dessert play food set is hard to beat.
Pros:
We found this set to be the perfect size for toddlers and small children.
The bakery items are very realistic.
While these are made of plastic, the bakery items have a soft texture that feels more authentic.
Cons:
The included donuts are hollow and squash easily.
Frequently Asked Questions
What is BPA in unsafe plastics?
BPA is bisphenol A, a chemical used in plastic-making that has been found to be unsafe at high levels. As a result, it can be dangerous to give your kids toys that have BPA in them, so it is recommended to find plastic toys labeled "BPA-free" and use non-toxic paint for your kids' safety.
How can food play sets encourage developmental growth?
Food play sets can encourage developmental growth by helping kids recognize color patterns and food groups. They also help youngsters increase their hand-eye coordination and fine motor skills as they grab and play with them. They can also help provide opportunities for kids to use their imagination, practice role-playing, and increase their social skills as they interact with others.
About the Author
About the Site
Momtastic
Since 2010, Momtastic has provided millions of parents with a complete guide to raising a family in a healthy home by offering our expert advice on everything from car seats for kids to baking supplies for the kitchen. It takes a village to raise a family, and our experts are here to make sure every parent finds a little bit of that village in us.