The Best Digital Pianos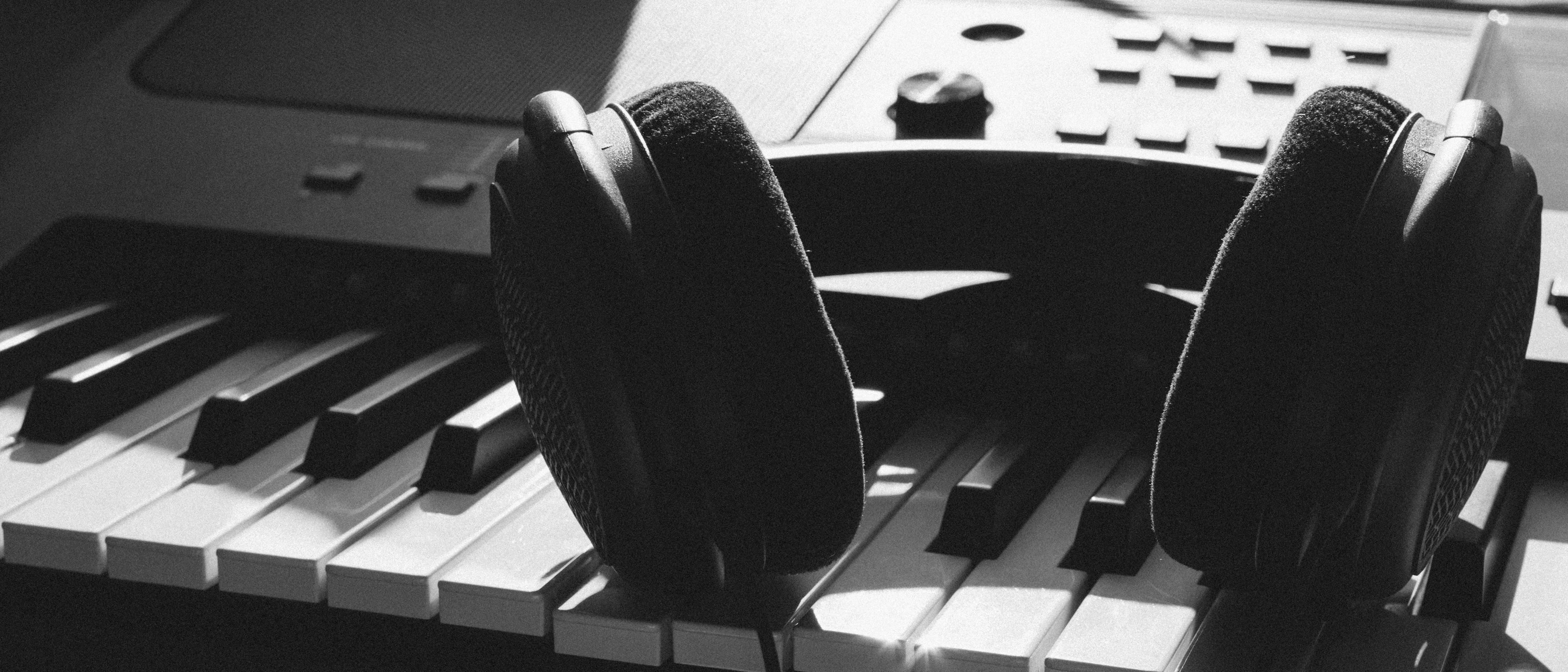 In the past, any serious pianist would have scoffed at the prospect of playing a digital piano. However, digital pianos have come a long way in recent decades. Today's options are designed to emulate the real thing and many of them sport responsive, weighted keys and clear, resonant speakers. Actually, in many scenarios, digital pianos are superior to their acoustic forefathers since they can be used with headphones and amplifiers. Thus, the digital piano is the perfect instrument for quiet practice or for blowing down stadiums. The choice is yours. Here, we've whittled down the countless options to a few of the best.
Yamaha P71 Weighted Action Digital Piano
If you want the best digital piano that money can buy, go with this weighted 88-key option from Yamaha.
For those out of the loop, Yamaha is the biggest name in digital pianos, and for good reason. Yamaha was one of the first to pioneer digital instruments and they're responsible for many of the advancements that have since been made in the world of musical keyboards. There are, of course, other awesome manufacturers out there, but if you want a digital piano that's guaranteed to sound awesome and feel good to play, those in the know will tell you to go with Yamaha. That's why we recommend the P71. This beauty boasts a full 88 keys and a slim, space-saving design. And thanks to Yamaha's top-notch weighted action, the keys bounce and respond just like a real piano. Perfect for beginners, students, and masters alike, the P71 is a fantastic and affordable option.
Pros
The weighted keys really do feel like real piano keys.
Each of the 10 voices is soft, full, and resonant.
The slim design is perfect for those with limited space.
Although it's not the absolute cheapest option, you won't find such a premium digital piano at this low of a price elsewhere.
Cons
The included sustain pedal is kind of small and doesn't really stay in place on wood floors, so you might want to upgrade it somewhere down the line.
Alesis Recital Beginner Digital Piano
This option from Alesis is a fantastic choice for beginners that want a full-sized piano with semi-weighted keys at a bargain price.
If you're still green in the world of digital pianos, we recommend this modestly-priced piano from Alesis. We assume that it's called the "Recital" because it emulates a real piano perfectly while still taking up very little space in the house. Indeed, this option has a full-size keyboard with 88 semi-weighted keys. Better yet, the Alesis Recital has a "Lesson Mode" which splits the keyboard into two equally-pitched zones. In other words, the 88-key keyboard can be split into two separate 44-key keyboards. That way, you can play side by side with your teacher or accompanist to practice for that upcoming recital. Best of all, the Alesis Recital has tons of adjustable settings, so you can set the responsiveness of the keys to match your playstyle. So whether you bang away like Beethoven or lightly tickle the ivories like Debussy, you'll find a setting that works for you.
Pros
Affordable price for beginners
The semi-weighted keys help train the finger muscles for real piano recitals
Can be powered using the included power adapter or 6 D-batteries for on-the-road gigging
The 20W speakers are loud and clear
Cons
Only five voices, so you'll probably just stick to the "Acoustic Piano" or "Electric Piano" sounds
Donner DDP-300 Digital Piano
This full-sized piano from Donner resonates beauty in sonic form thanks to its 88 weighted keys and high-fidelity voices.
If you want a digital piano that comes complete with a full stand, triple pedals, and a full 88 keys, look no further than Donner. This beautiful piano is designed to emulate a grand piano in more ways than one. The three-foot pedals have the bounce and responsiveness of those on a Steinway, and the keys themselves are just as legit. In fact, the keys are weighted to be heavier on the low end and lighter on the higher end in the same way an acoustic piano's keyboard varies in weight. And since we all want to play in style, the Donner DDP-300 sports a mahogany veneer that keeps your instrument classy. Another fantastic overall option, this pick from Donner is a worthy digital piano that will fill your living room with warm music for years to come.
Pros
The keys are weighted to perfection to make sure your fingers develop the muscle memory they need.
The speakers are quality and deliver powerful bass sounds, warm mids, and crisp treble sounds.
Although it doesn't take up much space, it's still a handsome instrument
Just like a real piano, this one has a sliding key cover to protect the keys from dust
Cons
We're not big fans of using the actual piano keys to adjust settings, but this is a minor complaint
Yamaha DGX660B 88-Key Weighted Digital Piano
Leave it to Yamaha to make the créme de la créme of digital pianos.
Subtle in design and powerful in performance, the Yamaha DGX660B is a premium digital piano that's worth considering for those with some funds to spare. Of course, the name DGX660B doesn't exactly roll off the tongue, so you might have trouble bragging to your friends about it; however, you'll blow their socks off once they hear the sounds that this beauty can produce. The weighted keys bounce exactly as they would on an acoustic piano, and they respond to your touch with gorgeous dynamic notes. We aren't exactly sure how Yamaha produces such magical tones, but it probably has something to do with the high-fidelity MIDI soundbank and the luxurious stereo speakers. If you've got the extra moolah, we strongly recommend this premium pick from Yamaha.
Pros
Comes with a sturdy stand and foot pedal
Has a couple of bonus features, like audio streaming over Wi-Fi and MIDI control via iOS devices.
Hundreds of different voices within the soundbank, this option has everything from synth pads to saxophones
Cons
There's a bit of a learning curve to make the most out of the numerous settings and functions
Alesis Melody 61 MKII
Considering all the extra gear included in this pick, the affordable price is hard to believe.
We don't all have the budget or the space to get a baby grand piano for the living room. That's why we recommend this super affordable option from Alesis, which comes with everything you need to bang away. It's not full-sized, but the 61 keys are more than sufficient for almost all purposes. And although the keys aren't weighted like a real piano, they're still super responsive and feel great to play. Better yet, this bargain pick comes with a stool, microphone, stand, and even a pair of matching headphones. We also love the ability to record your own songs and play along with yourself in accompaniment.
Pros
Considering the low price tag, this full digital piano set is a steal of a deal
The soundbank has 300 voices which can be split across the keyboard
Alesis is a reliable company with responsive customer support
Cons
Not the most resonant, textured sounds, but you get what you pay for
No way to save what you record (unless you just record what plays back through the speakers)
Frequently Asked Questions
What are weighted keys?
Because real piano keys are essentially mallets that strike a string, they take a certain amount of pressure and respond to the strikes with a bounce. Digital pianos emulate this feeling with weighted keys. These keys are designed to bounce in the same way as the keys on a real piano.
Are weighted keys important?
Weighted keys are important for those that intend to play a real piano since they train the hand muscles to strike the keys with the appropriate force. A piano with weighted keys will also likely have superior responsiveness when compared to non-weighted pianos. A responsive keyboard will produce a louder note when struck with a greater force and a quieter note when pressed lightly. This allows you to experiment with the dynamics of a piece, so you can play with greater self-expression.