The Best Cold Packs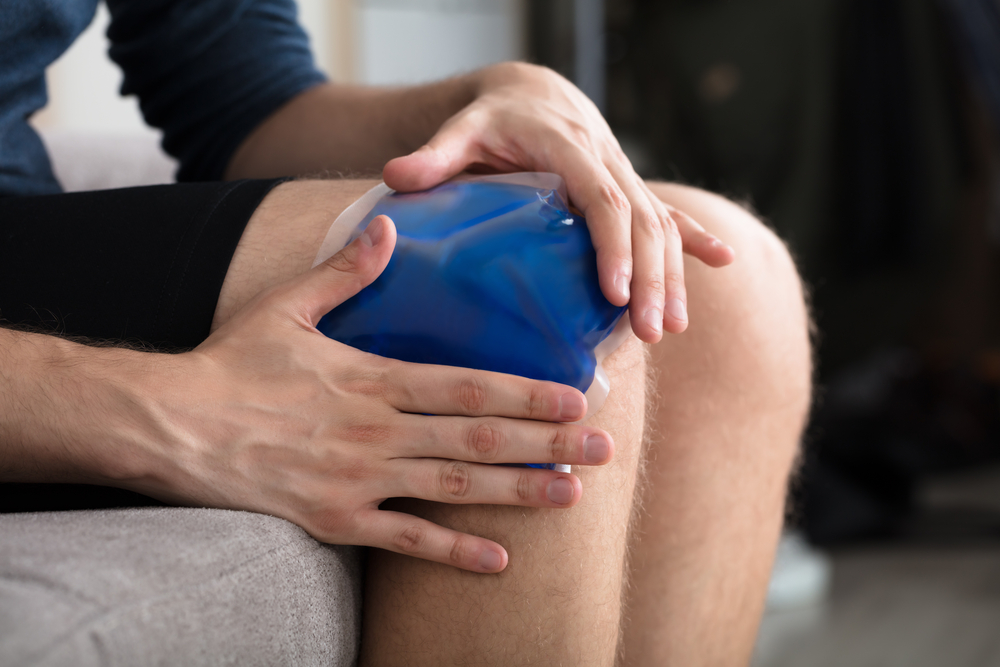 Whether you're struggling with a headache, recovering from surgery, or looking to relax after a hard workout, cold therapy can provide significant relief. Cold packs reduce inflammation and swelling by slowing down blood flow to the affected area. Since injuries can happen unexpectedly, it's always great to have a cold pack ready in the freezer. Since there are so many great options available, we've narrowed it down to some of the top performers. Read on for our favorite options.
Medvice Reusable Hot and Cold Ice Packs
These reusable ice packs will keep you feeling cool.
This option by Medvice comes in a handy pack of two. They're made of medical-grade fabric and come with a one-size-fits-all Velcro strap that makes it easy to place the cold pack anywhere on your body, including the knees, lower back, and neck. The strap holds the pack securely to your skin, so you won't be confined to bed while enjoying the cold therapy. Enjoy the mobility of walking, cooking, and cleaning as the cold works its magic. The cold pack freezes in just 60 minutes, so it'll be ready to go whenever you are.
Pros:
100% leakproof design
Sturdy velcro strap fits any size
Can also be used as a hot pack by microwaving
Cons:
10″ by 5″ size is on the smaller side
Trekproof Reusable Hot and Cold Therapy Gel Wrap
This three-piece set is a winner when it comes to alleviating pain.
These cold packs by Trekproof offer soothing relief for stiff joints and sore muscles. Since there are two packs in each order, you can use one while freezing the other. That makes it easy to rotate out the packs, ensuring that you'll always have the relief you need. You can even use these cold packs on the head for headaches, swelling, and fevers. They're versatile and easy to use. In terms of securing the packs on the body, the kit comes with a stretchy comfort strap.
Pros:
Freezer- and microwave-safe
Made with skin-safe fabric to protect your skin from extreme temperatures
Cons:
The included strap may be too long for neck or shoulder pain
Newgo Shoulder Ice Pack Rotator Cuff Cold Therapy
This innovative cold pack provides targeted relief to your shoulder area.
Unlike other cold packs on the market, this one by Newgo is made specifically for the shoulder. It comes with a special gel pack that fits perfectly inside a wrap. The stretchy medical-grade neoprene wrap is made to contour to your shoulder. It attaches to your body with an adjustable strap that wraps around the other side of your chest. By shortening or lengthening the strap, you can customize the amount of pressure placed on your shoulder. This pick is ideal for anyone with a rotator cuff injury or muscle knots and sprains around the shoulder area.
Pros:
Shoulder wrap extender is very adjustable
Stays cold for up to 30 minutes
Cons:
It takes two hours for the gel pack to freeze fully
Therapaq Ice Pack for Injuries
This large wrap-around cold pack is great for areas like the lower back.
This large cold pack by Therapaq is great for wider areas like the back and thighs. The velcro straps on this product are attached right to the ice pack, and the thinner straps of this pack make it great for use on your neck. The ice pack itself is made of flexible material. Even when it's frozen, the gel will contour and shape around your body for customized relief. For optimal results, it's best to use this pack within the first 48 hours following an injury.
Pros:
Folds up easily, so it doesn't take up much freezer space
Large gel pack is made up of three smaller packs, so it feels flexible around joints
Cons:
Since the strap is attached to the cool pack, you have to freeze the entire unit together
Vive Knee Ice Pack Wrap
This ice pack is perfect for helping soothe knee pain.
Anyone who has experienced knee problems knows how frustrating they can be. Lucky for you, this ice pack by Vive can deliver instant relief. This knee wrap contains three removable Artic Flex gel packs, two for the front of the knee and one for behind. The knee brace has four durable straps that will provide an even level of compression to your knee. It's made of a lightweight, latex-free neoprene blend that will stay secure while remaining breathable.
Pros:
You can use the knee brace without the ice packs for compression and support
Machine-washable brace
Cons:
Fits knee circumferences up to 21 inches, so check your size before you order
Frequently Asked Questions
When should I apply cold therapy, and when should I use heat therapy?
Ice is best used right after an injury because it slows down blood flow to the injury site. It calms the tissue and reduces swelling and inflammation. Ice also helps with managing the pain of an injury by numbing nerve endings. It will combat swelling and help your muscles heal after injury or grueling exercise.
Don't use heat while swelling is happening since it will increase blood flow to the site. But it's great for chronic pain and relaxing tight joints and muscles before a workout or physical therapy. Fortunately, many ice packs can be used as heat packs by microwaving.
How long can I apply a cold or hot pack?
Cold packs can be applied for 15 – 20 minutes at a time, while hot packs can be used for up to 30 minutes at a time.