The Best Champagne Stoppers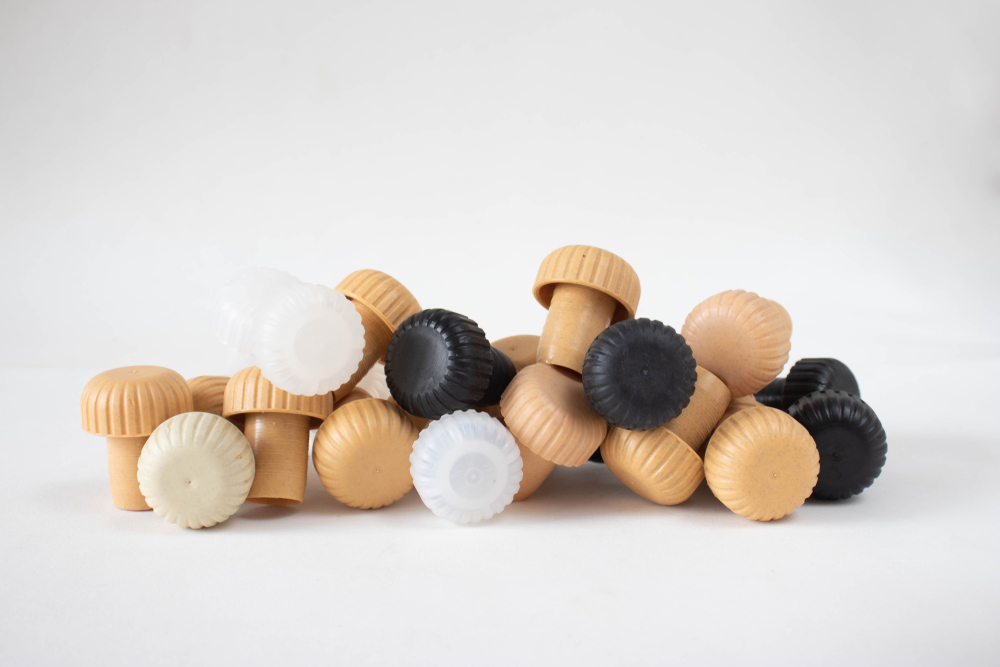 Though bottomless homemade mimosas are a blissful thought, it's rare to have enough people around to fully finish a bottle of bubbly over brunch. To keep your favorite fizzy beverages from going completely flat and losing all their flavor, it's time to make a small and smart investment in a proper champagne stopper. Some feature expanding, air-tight seals, while others utilize pumps to remove excess air and slow down the release of CO2. Read on to check out our shortlist of the best champagne stoppers for all your storage needs.
What to Look For
Though champagne stoppers are similar to one another in design and function, the subtle variations can make a big difference. For example, Rabbit makes a champagne sealer that's equally suited for wine, kombucha, and soda. It's also mighty affordable, so it's the type of multi-functional product that you'll be able to use all the time. Mitba's champagne stopper, on the other hand, is more elaborate and less universal, but it stands out for its unique pump design. This allows you to manually remove air from the bottle to prevent the contents from oxidizing. Whether you're looking for a versatile unit or a more sophisticated one, we're sure there's one for you here, so pop that bubbly and have a look through our shortlist.
Kloveo Champagne Stopper
This stopper features a leak-proof silicone seal that expands under pressure to keep your bubbly, well, bubbly.
This stopper may be one of the more expensive models on the market, but sometimes you get what you pay for. The Kloveo stopper is made of chrome-plated stainless steel for a clean look and durable build, and it features a patented, leak-proof seal designed to fit most champagne bottles. The flexible seal expands with the natural pressure increase when closing off a carbonated beverage and can withstand up to 88 PSI. You don't have to worry about exploding stoppers or escaping fizz, all thanks to a simple hinge mechanism. If that isn't enough, Kloveo's unit is the industry-standard bottle stopper across Italy and France, and we'd wager they know how to keep their vino from losing its verve.
Pros:
We found that this stopper kept champagne fizzy and fresh even after four days post-opening. If you take your time with your bottles, this is a great option.
This champagne stopper is perfect for keeping bottles of prosecco fresh. It can be difficult to find a stopper that fits Italian bottles, but this one fits the bill.
Cons:
This stopper is one of the pricier units on the market, but the quality is hard to beat.
BGMax Stainless Steel Sparkling Wine Stopper, 3-Pack
Keep multiple bottles of sparkling wine fresh and bubbly by buying this three-pack of stainless steel stoppers.
We all love a bargain, especially when it comes in the form of a value pack. "The more, the merrier" is the name of the game with BGMax's three-pack of stainless steel stoppers, which are specifically designed to fit all types of sparkling wine, prosecco, champagne, and cava bottles. Just clamp the hinged wings onto the neck of the bottle to create a tight seal inside and lock in all those precious bubbles. You'll want to be careful when removing these stoppers since the pressure can build up significantly, but if anything, it's proof that your small investment is paying off.
Pros:
This stopper will keep your bottle of bubbly lasting much longer. We've found that even after a week, sparkling beverages will stay carbonated with this option.
You'll find quality you can trust with this stopper. It's no wonder that it's a favorite amongst even wineries.
Cons:
The metal edges can sometimes be quite sharp.
Mitba Champagne Stopper
After you pop your bottle, be sure to utilize the pump on this stopper to remove air and keep the carbonation from escaping.
If you've ever used a vacuum seal to pack clothing, freeze food, or even store wine, you'll be familiar with the concept behind the Mitba champagne stopper. Simply slide the stopper into the opening, latch the wings onto the neck, and give the button a few pumps to pressurize your bottle and save that precious sparkle from escaping into the open air. The pump also features a rotating dial that allows you to keep track of when you opened the bottle, so you won't be left guessing how fresh your fizz is.
Pros:
We found that even after a whole month, champagne sealed with this option and kept in the fridge stayed fresh and fizzy. This is a great option if you're planning on storing your bubbly for a long period of time before revisiting it.
The sophisticated design makes this stopper look high-end despite having a very affordable price. Impress for less with this great champagne stopper.
Cons:
The stopper can pop off if the hinged wings don't lock onto the lip of the bottle's neck.
Rabbit Champagne and Wine Sealer
Whether it's a bottle of soda, kombucha, or bubbly, this sealer will keep your beverage from losing its pop.
For those who don't trust the hinge and lock mechanism featured on most champagne stoppers, you might want to check out this Rabbit sealer that utilizes a tried-and-true twisting closure. Instead of pumping or clasping, just twist on this air-tight sealer at the end of the night to keep your favorite libations from falling flat. While other units are designed specifically with bubbly bottles in mind, this cap from Rabbit is designed to fit over many varieties without sacrificing a snug closure. That means your soda, beer, and behemoth bottles of wine can all be kept fresh.
Pros:
Although this sealer is intended for champagne and wine, we found that it works perfectly for keeping soda fizzy as well.
This stopper has a comfortable design, allowing even older fingers with arthritis to use it with ease.
Cons:
The sealers may break if you twist them on too tightly.
HYZ Stainless Steel Champagne Stopper, 2-Pack
This stainless steel champagne stopper is available in a number of refined finishes.
While some stoppers claim to be fully stainless steel, many are more plastic than metal, which can adversely affect their durability. HYZ boasts a true stainless steel body, complemented by a food-safe, flexible silicone seal underneath. Together, these components promise rust-free and safe use up to 88 PSI, which should be more than enough for your bottle of bubbly. Better yet, users can choose from a range of colored finishes to keep their drinking experience as elegant as possible. We're particularly fond of rose gold, but we won't judge you for going with the classic gold or utilitarian black coating.
Pros:
This amazing champagne stopper will keep your beverage as fresh as high-end competitors. Receive high-quality at a discounted price with this affordable option.
With their super cute design and range of colors, these champagne stoppers make great party favors or stocking stuffers.
Cons:
You won't be able to mix and match colors in the two-pack option. However, there is a three-pack of black, rose gold, and gold.
Our Tips and Tricks
Although some may enjoy the sweet flavor of flat champagne, many will miss the iconic fizz of fresh champagne. So how can you keep your champagne fresher for longer? Of course, the best thing you can do is to invest in a quality champagne stopper, such as the ones we've listed here. Other than that, there are a few other steps you can take. Firstly, you'll want to invest in a bottle of higher-quality champagne. Generally, these will last you longer than their budget alternatives. Secondly, you'll want to keep the bottle of champagne very cool. The ideal temperature for champagne is between 50 and 55 degrees Fahrenheit. You can achieve this by keeping your champagne in an ice bucket or the fridge. Make sure to not put your bottle in the freezer. When storing in the fridge, you'll want to lay your bottle horizontally. If all fails and your champagne goes flat, make sure to save it for use in delicious recipes.
Frequently Asked Questions
How long will my bubbly keep while using a champagne stopper?
Unfortunately, stoppered champagne won't last as long as a regular bottle of wine, but it should keep it fresh for up to 24 hours. Though some stoppers advertise a leak-proof seal, you'll still want to keep your bottle upright since the pressure build-up will increase when stored horizontally. You can always keep it in the fridge for longer, but there's no promising your bubbles won't escape after a day.
Will champagne stoppers slow the oxidation process?
While a good champagne stopper can theoretically slow the oxidation process, bubbly drinkers should be more concerned about the release of the internal CO2. Oxidation is more of a problem when it comes to flat wines and spirits, which can be kept on the shelf for longer. Carbonated beverages will usually go flat within a day, meaning the process of oxidation will have begun but won't usually be noticeable to the palate.
About the Author
Why Trust Us
Since 2010, Momtastic has provided millions of parents with a complete guide to raising a family in a healthy home by offering our expert advice on everything from car seats for kids to baking supplies for the kitchen. It takes a village to raise a family, and our experts are here to make sure every parent finds a little bit of that village in us.