The Best Champagne Flutes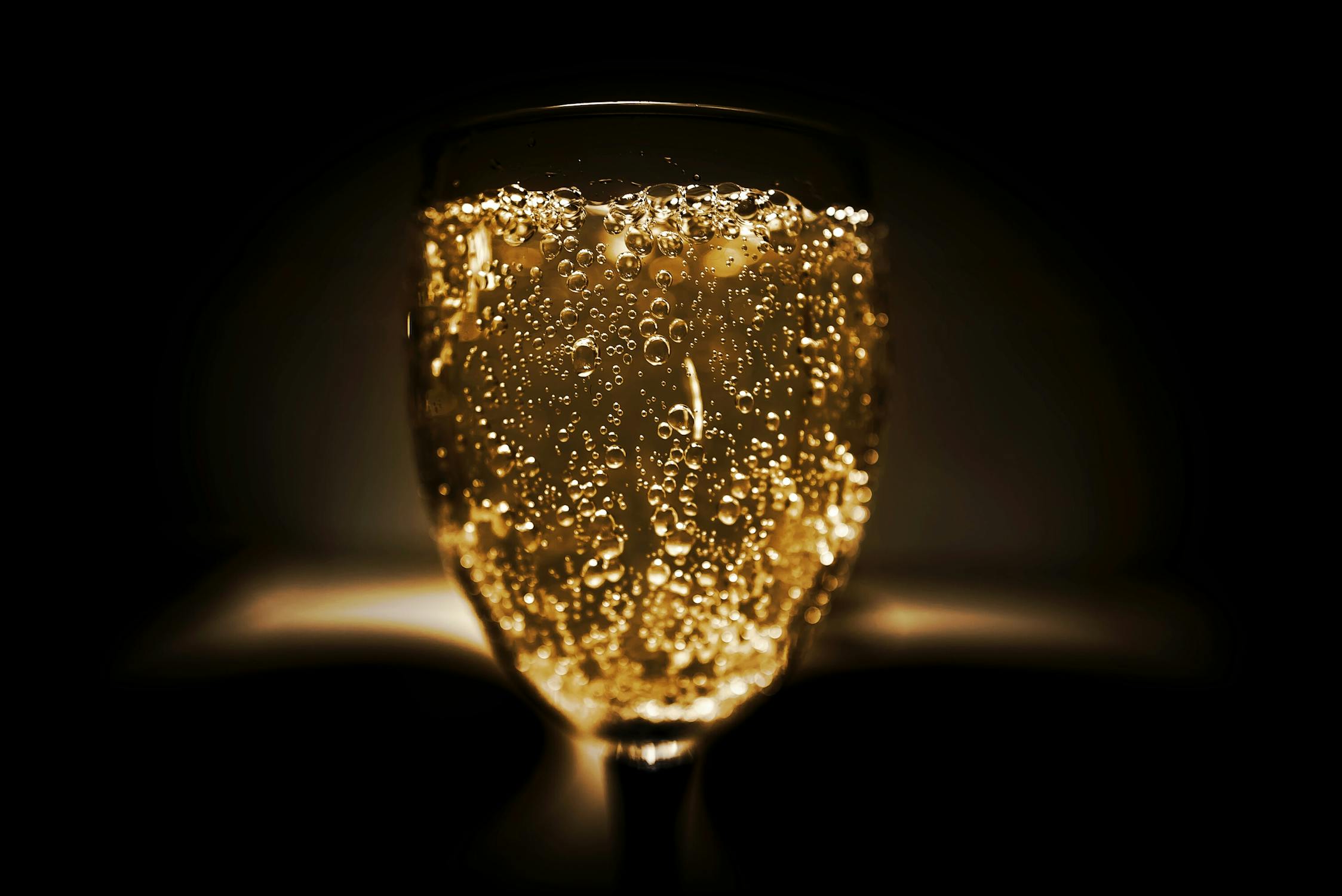 Champagne is the perfect way to celebrate any occasion. From the traditional holiday festivities and wedding toasts to smaller celebrations like promotions or birthdays, nothing says "festive" quite like a glass of bubbly. To elevate the champagne experience even more, why not pick out the perfect flutes to go with it? Explore some of our favorite options below and find the best ways to add to your next celebration.
Libbey Stemless Champagne Flute Glasses
This set of 12 stemless flutes will be in style for years to come.
Made from high-quality glass, this set of 12 champagne flutes instantly elevates any affair. The easy-to-hold style is totally stemless for a modern look, making them perfect for parties, get-togethers, or other celebrations. The slim size and narrow opening help to enhance the flavor of the champagne, and the stemless style is equally contemporary and timeless for the best of both worlds. The glass prioritizes an ergonomic shape that helps to ensure they don't tip over, and the lead-free glasses are even dishwasher-safe, making them a practical and stylish option to add to your barware collection.
Pros:
The set includes 12 stemless glasses that are designed to save space and optimize flavor
The glass is lead-free and dishwasher safe for quick clean-up
The balanced glasses are made to stay upright and prevent tipping
Cons:
The flutes are smaller than other styles
The balanced bottom is not totally flat
Elixir Glassware Classy Champagne Flutes
These timeless flutes mark the moment in the best way.
This set of hand-blown champagne flutes is an elevated way to commemorate your next occasion. The glasses are made of 100% lead-free premium crystal, giving them an expertly crafted and elevated feel. The glass has been designed to enhance the harmonious flavors of champagne and to bring out the acidity, fruit, and tannin flavors for a memorable drinking experience. The classic shape of this glassware will be in style for decades to come, and the high-quality materials ensure they will last for ages, making them a go-to glass for your family for years. Plus, the set is securely packaged to ensure that the delicate glasses arrive in one piece for your next celebration.
Pros:
The four-piece set is made of hand-blown, lead-free crystal
The set is expertly designed to enhance the flavors of the champagne
It comes with a one-year satisfaction guarantee
Cons:
The slender glasses can be delicate and should be used carefully
The box may come with labels attached
Prestee 24 Stemless Plastic Champagne Flutes
This set of plastic flutes is a risk-free way to enjoy your bubbly.
Including 24 shatterproof crystal flutes, this set is perfect for parties. The stemless flute was designed with stability in mind, and the flat bottom sits perfectly on tables, trays, or bars. The disposable designs are also reusable, BPA-free, and recyclable for a sustainable take on traditional glassware. Whether you use them poolside or at a wedding or banquet, these plastic flutes are a multipurpose piece that you'll come back to again and again for every event.
Pros:
The plastic flutes are unbreakable for a more durable take on the classic flute style
The set includes 24 flutes, so it's perfect for hosting larger gatherings
The disposable flutes are made from recycled PET plastic for a more environmentally friendly approach
Cons:
The flutes aren't dishwasher-safe and should be hand-washed
The flutes are made from thin plastic to keep them lightweight
Mikasa Cheers Champagne Flutes
These flutes have fun patterns for a unique approach.
Featuring four whimsical designs, these flutes are an unexpected take on classic glassware. With one swirled, two striped, and one polka dot design, the precision-etched flutes offer four different patterns that make it easier to keep track of your drink. The 8-ounce crystal flutes are a classic style, with a thin stem and slender opening that elevates the champagne-drinking experience. Whether you're keeping them or giving them as a gift, these flutes will instantly become your new favorite thanks to the added character and charm.
Pros:
The set includes four flutes, all with different coordinating designs
They are crafted from high-quality crystal for a sturdy and sophisticated finished product
Thanks to the different designs, guests can more easily keep track of their drinks
Cons:
It is recommended that you hand-wash the flutes
If you purchase multiple sets, the patterns will be repeated. This may or may not be a good thing, depending on what you're looking for
BrüMate Insulated Champagne Flute
This insulated style will keep your drink cold for hours.
This triple-insulated champagne flute is ideal for taking your drinks on the go. The flute has BevGuard technology and a drink-through lid, enabling you to drink your champagne more easily and without worry. The flute holds 12 ounces of champagne, so you can fit nearly half a bottle into the design so you don't need to worry about refills. Plus, the flute is made from premium 18/8 stainless steel with a rust-resistant powder coating that will keep it looking like new. It even comes in many different colors and finishes so that you can pick the one that best represents your personality and style.
Pros:
The flute is triple-insulated to prolong the perfect crisp chill to your champagne
It fits 12 fluid ounces, so you can have more than one glass at a time
The flute is made from food-grade stainless steel and designed to prevent rust or wear
Cons:
The flutes don't look as sophisticated as traditional glass or crystal alternatives
Only one flute is included with each order
Frequently Asked Questions
Why are champagne flutes tall?
The shape of a glass can impact how your champagne tastes. Traditional champagne flutes have been designed to help release the carbonation in the champagne and to collect the bubbles at the top of the flutes. This gives you more of a tingly sensation when you drink the champagne to enhance both the taste and drinking experience.
What is the difference between a champagne flute and a champagne glass?
There are two traditional glasses use for champagne: flutes and coupes. Champagne flutes are tall, thin, and most often used for toasts. Coupes, on the other hand, are shorter and wider than flutes. While coupes allow more bubbles to the surface and can enhance the champagne's flavor, flutes are a more common option because they are easy to hold and more difficult to spill than a coupe.
How many flutes are in a bottle of champagne?
Most champagne bottles are 750 milliliters, while most flutes can hold around eight fluid ounces. That means that you can pour anywhere between six and eight glasses of champagne from one bottle.
Why is champagne called champagne?
Champagne is a type of sparkling wine. While there are other similar styles, like prosecco, for example, champagne can really only be called champagne if it is made with grapes grown in the Champagne region of France.