The Best Cereal Bowls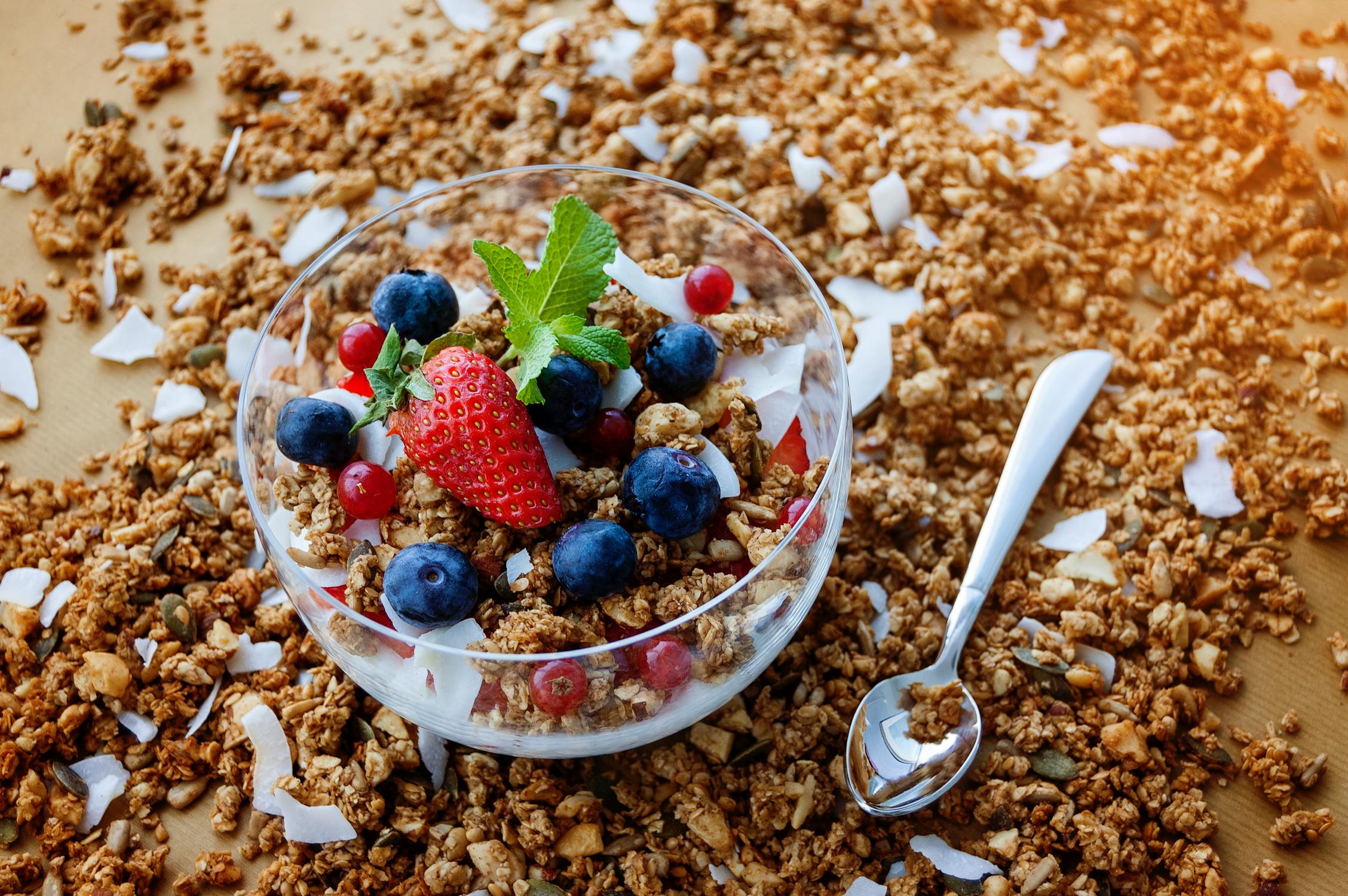 Cereal is a staple in my house not only thanks to its minimal prep and cleanup, but also because it lands high on the favorite foods list of all my kids. What more can a mom ask for than an easy breakfast that everyone enjoys? To make your simple mornings even more pleasant, we found a few of the best cereal bowls available today. Whether you prefer deep dishes that don't require second helpings, bowls with a minimalistic design, or the kind your kids simply cannot break, there's a product on this list for you.
Sweese Porcelain Fluted Bowls – 18 Ounce
These bowls have it all: they're cute, they're functional, and they're made to last.
If you want to be downright impressed by your new set of cereal bowls, these are the ones you need. The first thing you'll notice is their stylish, fluted design. They're also covered in a smooth glaze, ensuring they're both easy to clean and eat from.
These cereal bowls are made from durable, professional-grade porcelain and they are microwave- and dishwasher-safe. They're even safe to go into the oven if you've got something creative to cook with them.
Pros:
These cereal bowls stack together easily for storage
They come in a variety of colors, including rainbow colors, shades of blue, and all white, so you can pick the style that best suits your kitchen
Cons:
These have a higher price point than other cereal bowls due to the quality and precision they're made with
Corelle Cereal Bowls – 18 Ounce
These bowls are simple yet gorgeous, and they're made by a well-known company.
When it comes to any type of dinnerware, Corelle is a trusted brand. These Corelle cereal bowls are right up there with the best of their products, so you can trust you're getting a high-quality and durable product with this purchase.
These cereal bowls are made from a triple-layer glass, and they are specially designed to not break or chip when they hit the floor. The material is also extremely easy to clean as it does not hold onto odors or food stains. The bowls themselves are plain white, giving you a classic and minimalistic look to bring into your kitchen.
Pros:
These bowls are safe to use in the dishwasher, microwave, and oven
They stack up nicely for easy storage
Along with being break-resistant, these cereal bowls are lightweight, as well
Cons:
These bowls are on the smaller side, but they're still a great size for enjoying morning cereal
Unbreakable Cereal Bowls – 24 Ounce
That's right: these bowls are eco-friendly and contain no plastic, but they're also completely unbreakable.
If you have kids that tend to drop (and sometimes break) dishes, you're going to be impressed by these cereal bowls by Unbreakable. These bowls are not plastic (even though they resemble it), as they're made with an organic wheat straw material. This makes them safe for your family, environmentally friendly, and as unbreakable as plastic itself.
These cereal bowls are on the larger side, measuring in at 24 ounces. They are lightweight and easy for little hands to carry, they're dishwasher- and microwave-safe, and they come with a 30-day 100% satisfaction guarantee, so you can try them out and see if you like them risk-free.
Pros:
These bowls are non-toxic and BPA-free
The calm pastel colors blend in well with most kitchen designs
Cons:
Since these are made from an unbreakable material, they may not blend in with your classic ceramic dishes. Still, they're unbreakable. That's pretty cool.
DOWAN Deep Cereal Bowls – 30 Ounce
This deep bowl holds an impressive 30 ounces, ensuring one pour will fill you (and the kids) right up.
This is another set of minimalistic white cereal bowls, but with a twist: they're extremely deep. These bowls hold an impressive 30 ounces, ensuring you can enjoy a big bowl of cereal without having to go back afterward for a second serving.
These bowls are made from high-quality ceramic, and they are safe to put in the microwave, dishwasher, and oven. Their medium weight gives them stability on the table while keeping them comfortable to carry around with you at the same time.
Pros:
These have a sturdy, difficult-to-break design
The larger size is helpful to avoid spills as well as to hold more cereal
The ceramic material is easy to clean and does not hold onto stains or odors
Cons:
This set of cereal bowls only comes with 4 dishes, while many of the sets above come with 6
KOOV Porcelain Cereal Bowls – 24 Ounce
These cereal bowls have an incredibly beautiful yet subtle pattern for you to enjoy.
Minimalistic dishes are beautiful, but if you're looking for something with a bit of design, these cereal bowls are for you. They are still pretty simple, but they've got a charming, embossed pattern around the outsides of the bowls.
Along with their pretty look, these dishes have tons of great features. They are on the larger end, holding up to 24 ounces at a time. They're also made from durable, chip-resistant porcelain material.
Pros:
These are safe for use in the dishwasher, microwave, and oven
They stack together well for convenient storage
You can choose from a  variety of colors, including all navy blue, all light blue, all white, or a mix of the three
Cons:
Once again, this set only comes with four cereal bowls
Frequently Asked Questions
Which set of cereal bowls is best for kids?
This really depends on the age of your kids, but for young kids who may drop cereal bowls more often, the Unbreakable Bowls are a good option. The Corelle bowls are also a good choice as they are break-resistant and designed to "bounce" when they hit the ground, rather than break.
What is the best size for a cereal bowl?
The bowls above are of varying sizes, including 18 ounces, 24 ounces, and 30 ounces. The size you choose simply depends on your preference. If it makes the process simpler, think of these sizes as "small," "medium," and "large," and choose the option that fits your family's cereal eating needs best.
Do any of the cereal bowls above have less-than-ideal materials I should be concerned about?
No, all of the cereal bowls on this list are made from safe materials. They are lead-free, BPA-free, free of plastic, and much, much more. Each set of bowls is labeled as non-toxic as well, so you can trust they're extremely safe for your family to eat from.
What other foods are cereal bowls good for?
The cereal bowls on the list above can all be used for much more than cereal. They are great for soups, salads, pasta, and more. Basically, any dish that requires a larger, sturdy bowl can be enjoyed from the dishes shown above.