The Best Backpacks for Girls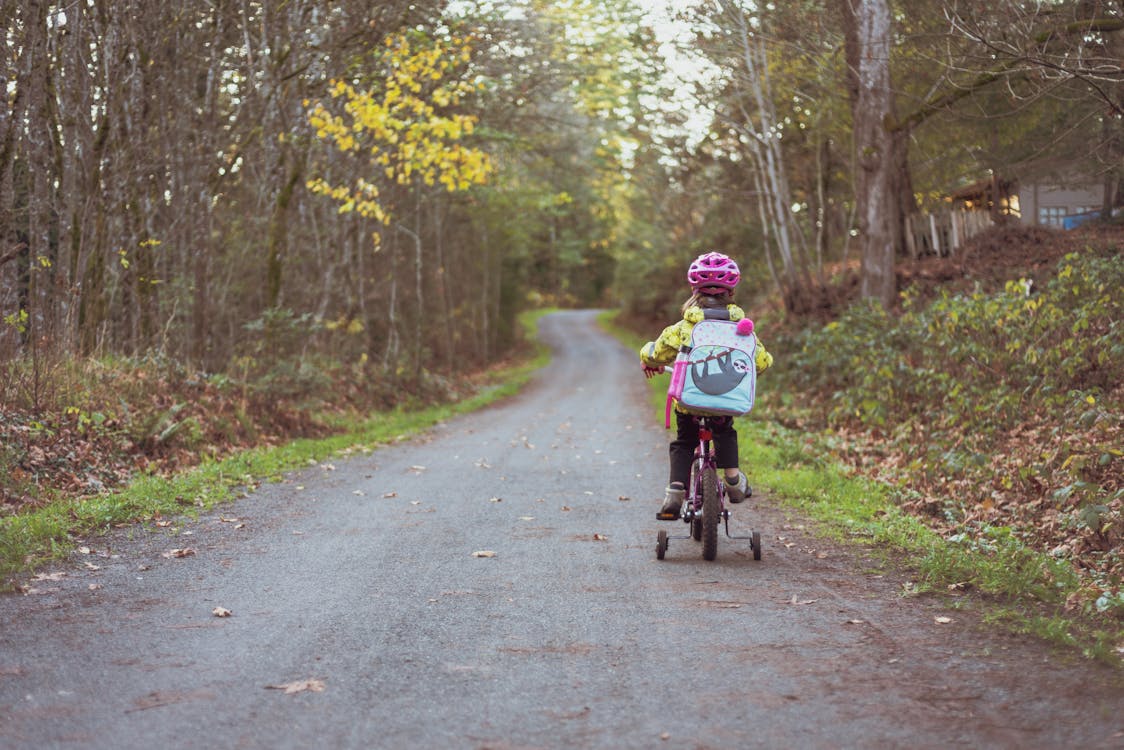 If you've found yourself having to replace your child's backpack with every new school year that comes along (or even more often than that), you know how important a high-quality product is. You need a bag that won't rip with heavy books, one that has the right number of pockets in the most efficient places, and one that your child will love carrying day after day. To help you find the best bag for your little miss, we've researched and reviewed the best backpacks for girls on the market today. Below, you'll find the products that made the cut.
Rockland Double Handle Rolling Backpack
What's cooler to a kid than a backpack with wheels?
It's a childhood truth: rolling backpacks are just way more fun (and way cooler to carry around) than regular backpacks. They're also much easier on growing backs if you've got a girl who needs to carry heavy books often. Luckily, this rolling backpack from Rockland is fun, functional, and extremely well made.
Along with its wheels, this backpack has all the right features on the inside. It's got two front zipper pockets, one of which has an organizer built-in for smaller items that would typically fall to the bottom of the bag. The main zippered pocket is spacious and perfect for carrying heavier, bulkier items. The mesh side pockets are just right for items that are needed often, as they are tight and secure but also easily accessible.
Pros:
This backpack can also be worn with its 17″ straps if your girl doesn't feel like rolling it behind her
The bottom of the bag is made from heavy-duty plastic, so you can trust it's durable enough to carry even the heaviest of books
It's available in tons of cute patterns, so you can pick the design your girl would like best
Cons:
Due to the handle and the hard plastic bottom, this backpack for girls may feel a bit bulky when it's being worn on the back
Vaschy Preschool Backpack for Girls
Kids these days use electronics every day, and they need a way to carefully carry them to school and back.
This backpack may not have wheels, but it does have all the other features needed to be an ideal option for girls of all ages. One of its most unique features is its inner divider that is the perfect size for a tablet. This allows your child to keep their device safe, even if they end up having to carry it back and forth from school for educational use.
This backpack for girls also has plenty more organizing pockets, including a main zippered pouch and two easy-access side pockets. The patterns are artist-inspired, so you can ensure the style will bring a smile to your girl's face every time she carries her bag.
Pros:
This backpack comes with built-in chest buckles in case your girl has a heavy load to carry
A customizable nametag is placed inside of the main pocket so you can keep the backpack safe even if it ends up getting lost a time or two
Cute, matching lunch bags are available at an extra cost
Cons:
This is designed with preschoolers in mind, so it may feel a bit small for older girls
Plush Animal Toddler Backpack
This tiny toddler backpack is downright adorable (and functional).
Calling all moms of tiny girls: this toddler backpack is simply everything. It's cute and plush, so your little one will likely find it extremely huggable. It also comes in a wide variety of different animals, so you can choose the version your girl would fall head over heels for.
This backpack is special because it's tiny, just like your toddler. Your girl will be able to easily carry this bag, so it'll make carrying items to places like daycare, grandma's house, etc., a breeze. It's even got two pockets (a main zippered pouch and a smaller, front zippered pouch), so you can do a bit of organizing inside if you'd like.
Pros:
This bag is lightweight, ensuring it'll be extremely easy for your toddler to carry
The zipper pull is specially designed to make it easy for little hands to open and close the bag
It's available at an extremely affordable price
Cons:
This likely is not big enough to carry school items, but it is perfect for girls younger than school age
TrendyMax Galaxy Backpack for Girls
This glorious galaxy-themed backpack is sure to be a hit with your school-age girl.
Here's the product all of you older-girl moms have been waiting for: a galaxy pattern backpack. Kids these days love galaxy-themed designs, so they're sure to be impressed by this fun and bright backpack for girls.
Not only is this bag stylish, but it's also extremely functional. It has 7 spacious pockets for ultimate organizing capabilities. It's got an easy-to-clean polyester lining and adjustable 16″ straps that fit girls of all ages.
Pros:
This backpack has a designated water bottle pouch on the side, so your daughter can stay hydrated with ease
A laptop compartment is hidden in the main zippered pouch
The zippers are uniquely designed to be both smooth and durable
Cons:
This backpack for girls does not have a chest clip for heavier carries
AmazonBasics Sports Backpack
This athletic backpack is perfect for your little sports superstar.
If you've got a sports star on your hands, you know the afterschool practices and weekend tournaments require something that's a step above a regular backpack. You need something that can carry books and schoolwork, but also one that has multiple pockets and is made of a material that won't get smelly when it's forced to carry sweaty clothes home day after day.
The AmazonBasics backpack is here to save the day, as it checks off all of the boxes listed above. It's got a main pocket with a built-in laptop sleeve, a middle pocket that's perfect for those sweaty clothes, and a front pocket for small item organization. It also comes with two water bottle side pockets and an extra compartment for little items like sunglasses or a cellphone.
Pros:
This backpack for girls has an easy-to-clean polyester lining
The bottom of the backpack is reinforced, so you can trust its durability year after year
It comes with a 1-year limited warranty, so you can give it a try risk-free
Cons:
This sports bag comes with a slightly higher price point than the average backpack for girls
Frequently Asked Questions
What material is best for backpacks?
Hands down, the answer to this question is polyester. Four out of the five backpacks reviewed above are made of this material. It's popular because it's durable, inexpensive, and easy to clean.
Is a chest clip necessary if my child carries books home from school every day?
If your girl does not have a problem carrying books home, she may not need a backpack with a chest clip. However, if her books are heavier than average, if she has a long walk home, or if she feels she needs a little extra support while carrying her bag, choosing a product with a chest clip is a smart move.