The Best Air Mattress Pumps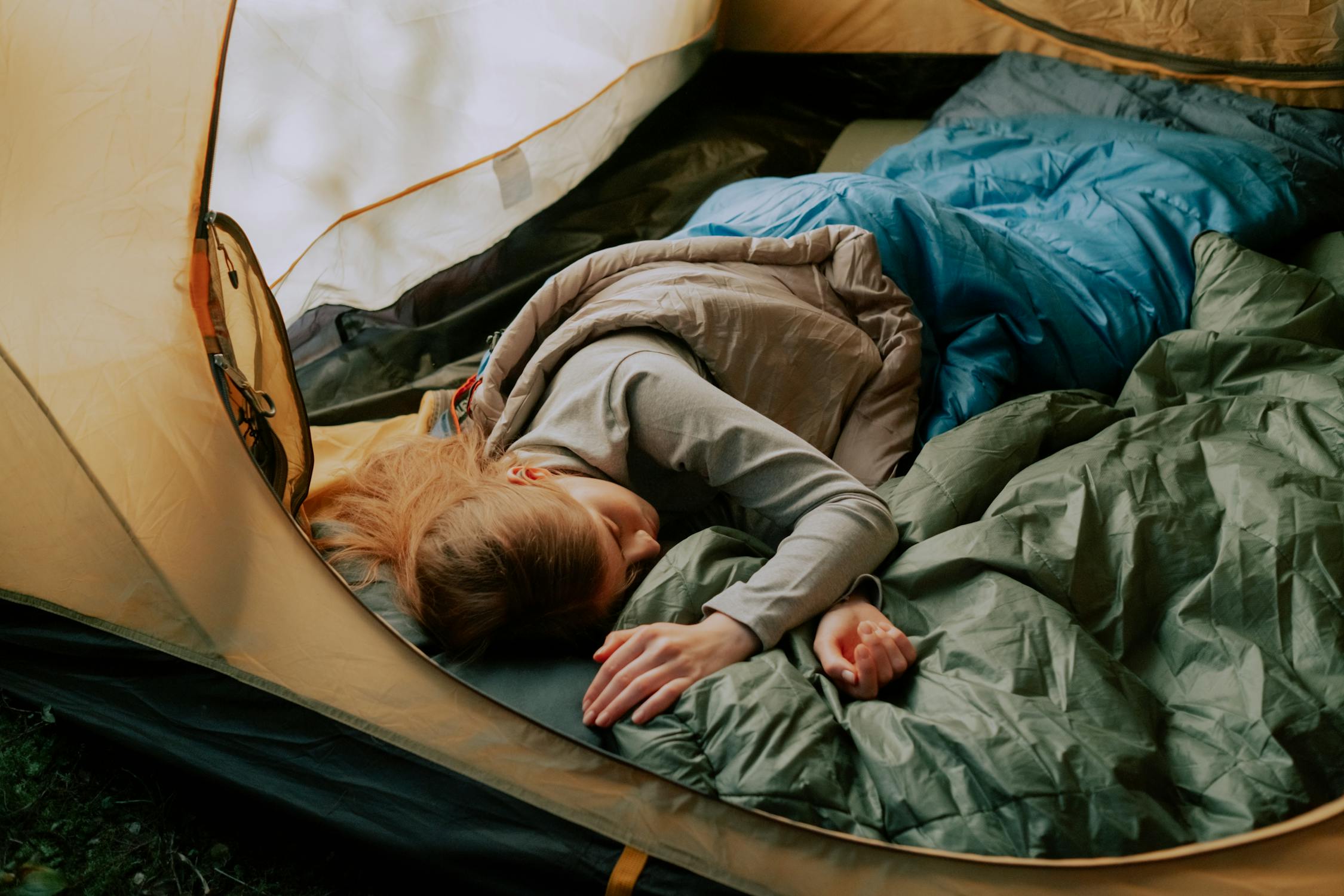 A quality air mattress pump is an absolute necessity for quick and portable sleep solutions. To help you find the version that's best for you, we've gathered a list of the best options sold on the market today. Some are great for off-grid locations, while others prioritize a super speedy setup process. No matter what you're on the hunt for, we're confident you'll find it on the list below.
AGPTek Electric Air Pump
You can use this versatile little device at home or in the car, and it's got different heads for many types of air mattresses.
This air mattress pump comes with everything you need for success. It can be used with a typical wall outlet inside your home or with a car charger in your vehicle, making it great for guest sleeping arrangements and camping trips alike. It also comes with nozzles in three different sizes to ensure you can easily attach it to the air bed you already own.
This pump helps inflate and deflate, so you won't need to have the kids roll all over your mattress to get the air out when it's time to leave. It's small and lightweight, too, making it easy to take with you wherever you go.
Pros:
You can also use this device for pool floaties, inflatable toys, and more

It's easy to turn on with the flip of a switch

Home and vehicle cords are designed to be extra long, giving you more space to work with
Cons:
Not rechargeable, so you'll need a power source every time you want to use it
Etekcity Electric Air Mattress Pump
This small, lightweight air mattress pump is easy to throw in your camping bag — and it's just as easy to use.
This air mattress pump is perfect for on-the-go use. It's so small that it can literally be held in the palm of your hand, and its lightweight design makes it easy to toss in your backpack or travel bag, too.
This device plugs into a typical wall outlet and comes with three detachable heads to fit a variety of filling spouts. It can help you inflate and deflate your air beds and other air-filled items, and it's designed with high pressure to get the job done quickly as well.
Pros:
The power cord is extra-long for your convenience
It's made to be less noisy than other air pumps on the market today
Cons:
Does not come with a car adapter, so you'll need a wall outlet when it comes time to use it
BomPow Electric Air Pump
Don't break the bank on your air mattress pump — grab this low-priced version and use that extra money for adventuring instead.
Supplies are important, but they're not always where you want your money to go. When you choose this affordable air mattress pump from BomPow, you're saving a few dollars that you can easily move over to your travel fund instead.
Even though it has a low price point, this pump performs exceptionally well. It helps with inflating and deflating, and it comes with three sizes of nozzles to fit all sorts of items. It works with high pressure, too, so you can fill your inflatables quickly and spend more time where you actually want to be.
Pros:
This air pump is designed to be extra quiet

Its small size is easy to take with you on the go
Cons:
This device only comes with a wall charger — no vehicle adapters or recharging options
Coleman QuickPump
There's no need to sit around waiting for a full bed with this speedy machine.
Sometimes, we just need the tool that'll get the job done ASAP. This air mattress pump is designed to do just that. It uses extra power and higher pressure as it fills your inflatables, and it's said to be 80% faster than other similar devices on the market today.
This product is made by Coleman, a well-known name that's trusted in the camping gear industry. It comes with multiple valve adapters that allow you to inflate and deflate all sorts of items with ease.
Pros:
This device leaves you more time for fun with its quick-fill capabilities

It's available to purchase in car-charging and rechargeable versions, though these options won't fill as fast as the standard wall outlet style
Cons:
The price is slightly higher than other air mattress pumps sold today
RunACC Rechargeable Air Mattress Pump
This product is battery-powered and rechargeable so that you can use it miles away from the nearest power source with ease.
If off-grid camping is your thing, air pumps that need wall outlets or car-charging setups may not be for you. Luckily, this device from RunACC is rechargeable so that you can use it anywhere in the world with ease.
This pump helps with inflating and deflating, and it comes with three nozzles to fit inflatables with all sorts of valve sizes. After charging via USB, it will run for 30 – 40 minutes, giving you plenty of time to fill up multiple air mattresses before needing power again.
Pros:
Even with its rechargeable style, this pump works to fill your objects quickly

The small size is easy to throw in your backpack or camping bag
Cons:
More expensive than the typical air mattress pump, but the investment is worth it if you need the flexibility of a rechargeable option
Frequently Asked Questions
Q: Which air mattress pump is best for at-home use?
A: If you're looking for something to help with sleepovers at home, a pump that plugs into a wall outlet is an excellent choice. This style of device will give you more power and a lower price point than most rechargeable or car charging options.
Q: Do all air pumps work with all air mattress styles?
A: Before you make your purchase, check to ensure that the pump includes a nozzle that will fit into the valve of your air mattress.