The Best Air Fryer Cookbooks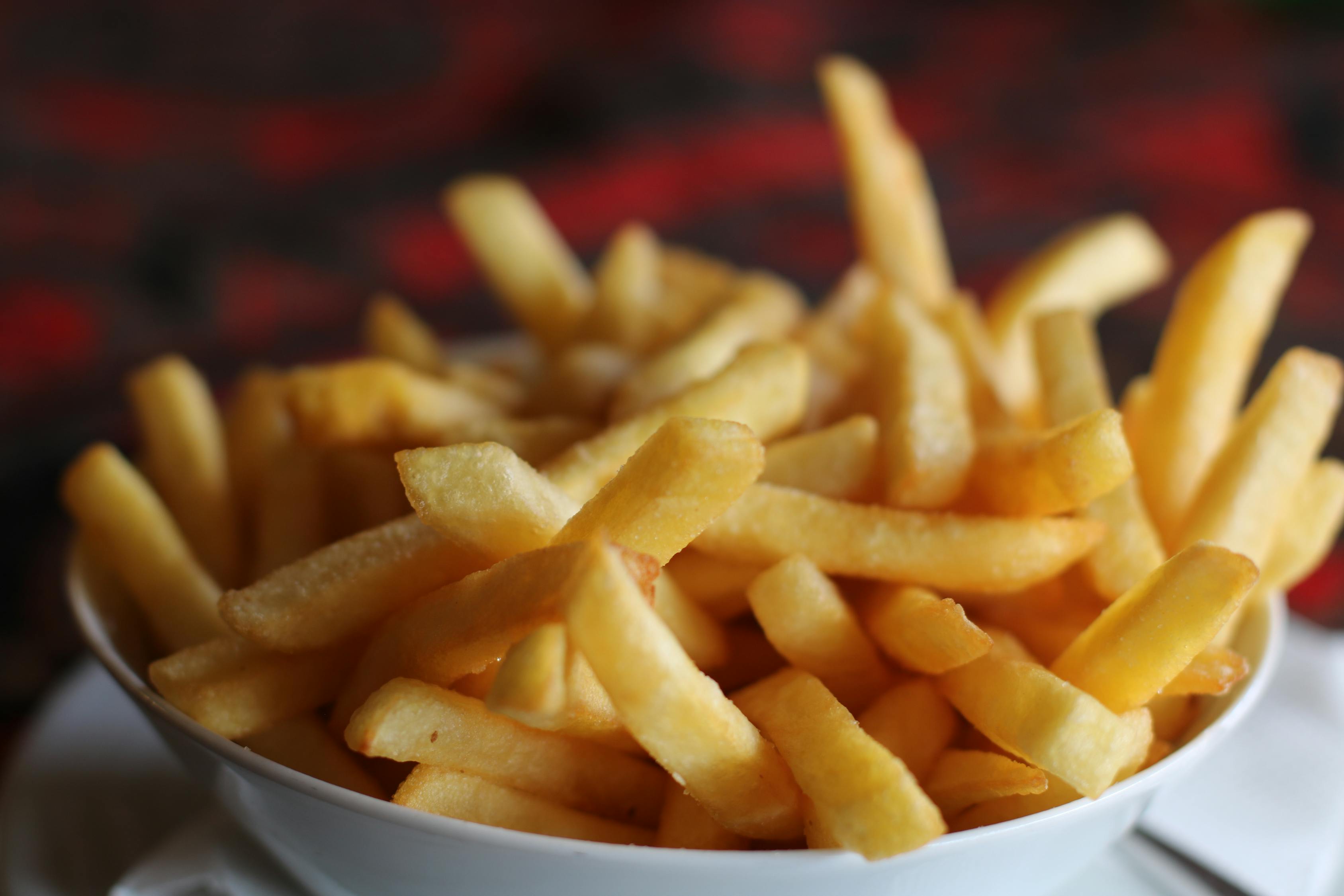 Transform how you think about cooking thanks to the most underrated kitchen appliance out there: the air fryer. Once you've added this versatile tool to your kitchen arsenal, you can make healthier versions of your favorite meals. But first, you'll need the right cookbooks to help you create delicious and mouth-watering recipes. Never dread time spent in the kitchen again once you've made a place in your kitchen for one of our favorite air fryer cookbooks, each of which will make you look like a true professional come mealtime.
Jenson William's Air Fryer Cookbook
Master the air fryer instantly with one amazing book.
The best resource for no-fuss recipes, this book has been designed to make fast and delicious dinners for the entire family. Filled with a mix of poultry-, beef-, pork-, and veggie-based meals, snacks, and side dishes, these recipes will never leave you wanting for more. Learn the tastiest ways to use your air fryer and watch it instantly become your most-used kitchen appliance. Buy this book today and experience firsthand the wide range of recipes for every meal of the day.
Pros:
The recipe has over 600 easy and delicious meals that even beginners can master
The book has a range of dinner, side dish, and dessert recipes for added variety
The recipes are all designed to be no-fuss, so you don't have to worry about a lot of prep or clean-up time
Cons:
The book doesn't have an index, which can make it challenging to find recipe page numbers
None of the recipes have photos to show the completed recipe
Gina Homolka's The Skinnytaste Air Fryer Cookbook
This #1 New York Times bestseller is a must-have.
Known for translating comforting and complicated recipes into healthier versions, the Skinnytaste brand is now bringing that same mentality to the air fryer. This beloved book has 75 delicious recipes that take traditionally fried items – like spring rolls, chicken tenders, and more – and give them a healthy twist. The book even has churro, pie, and streusel recipes that will satisfy the most demanding sweet tooth. Perfect for those that have dietary restrictions like gluten-free or keto, this book is the ideal addition to any cookbook collection for a new take on the air fryer.
Pros:
The book has 75 recipes that span across entrees, snacks, side dishes, and desserts
Each recipe transforms a traditionally unhealthy food and creates a healthier – but still delicious – version
Each recipe has all nutritional information included, including Weight Watchers points
Cons:
On the e-book version, none of the photos download along with the recipes
Not every recipe has an accompanying photo
Maria Emmerich's Keto Air Fryer
Explore over 100 delicious recipes to support your specialized diet.
Sticking to a certain diet but can be challenging—but this book makes it a bit easier. Filled with healthy recipes that are free of excessive sugar and carbs, the book allows you to stop waiting for an oven to preheat or for a microwave to finish doing its microwaving. Now, you can get keto-friendly dishes ready in the blink of an eye. With step-by-step instructions that will walk you through each phase, the book will guide you through everything so the recipe turns out totally perfect. Make everything from onion rings to cinnamon biscuits to coconut shrimp for an amazing variety your tastebuds will love.
Pros:
All recipes are keto-friendly to make it easier for those that have a specialized diet
The recipes are simple and fast, making it easy to whip together a meal quickly while sticking to keto
The book has a wide range of different recipes so that there's something for every taste
Cons:
There are many meat-based recipes for a high-protein approach that doesn't strictly adhere to keto dietary restrictions
Dr. Camilla Moore's The Complete Air Fryer Cookbook for Beginners
Discover easy recipes that even an amateur can tackle.
Save time and money with this amazing air fryer cookbook that produces meals so good, you'll never want to eat out again. Instead of cooking the same meals over and over again, change up your routine with a diverse mix of simple and straightforward recipes. From brunch and breakfast meals all the way through to snacks and desserts, you'll never feel at a loss for a new recipe ever again. Learn the basics and benefits of the air fryer before you begin, and even get a 21-day meal plan that will help make your life that much easier. Stop stressing about cooking and enjoy the journey with the help of this book.
Pros:
Each recipe gives step-by-step directions so that you always know what comes next
In addition to recipes, the book also gives you instructions on how to use the air fryer so that you can learn the basics
Each recipe delivers tasty results with little effort required
Cons:
The recipes are not broken down by the different types of protein; instead, they're divided by meal
The recipes are focused on keto-friendly meals
Gina Kleinworth's The Essential Air Fryer Cookbook for Two
Make perfectly portioned meals for you and your plus one.
Never have unintended leftovers again with this book that will help you deliver the perfect portions. Most recipes in this book are designed to take 30 minutes or less, so you don't have to worry about hours of prep or spending ages cleaning up. The book has over 100 different recipes as well as a list of alternate ingredients so you don't have to buy obscure products you'll never use again. Plus, if you get stuck at any stage, the book has helpful tips to guide you through it.
Pros:
The book has over 100 recipes specially designed for two people so you don't worry about extra leftovers
From weekend brunch to date night, this book has recipes for every type of meal
Most recipes take 30 minutes or less so there isn't unnecessary time spent in the kitchen
Cons:
Most of the recipes are more gourmet approaches to cooking instead of comfort food
Frequently Asked Questions
Do air fryers really make food crispy?
Air fryers work by circulating hot air, instead of cooking food in oil. With a little bit of oil, the moving air will create a nice crust on your food to give it a nice crunch. It will not, however, be as crispy as when fried in a more traditional manner.
What can't you cook in an air fryer?
You shouldn't use foods that are battered in the air fryer. You also can't cook foods that need liquid, like pasta or rice.
Why are air fryers healthier?
Instead of using hot oil, air fryers use moving air to cook and crisp up your food. As a result, you aren't dunking your food into a vat of oil. This helps to eliminate some of the fat used in the cooking process, resulting in a healthier meal overall.