The Best Lazy Susans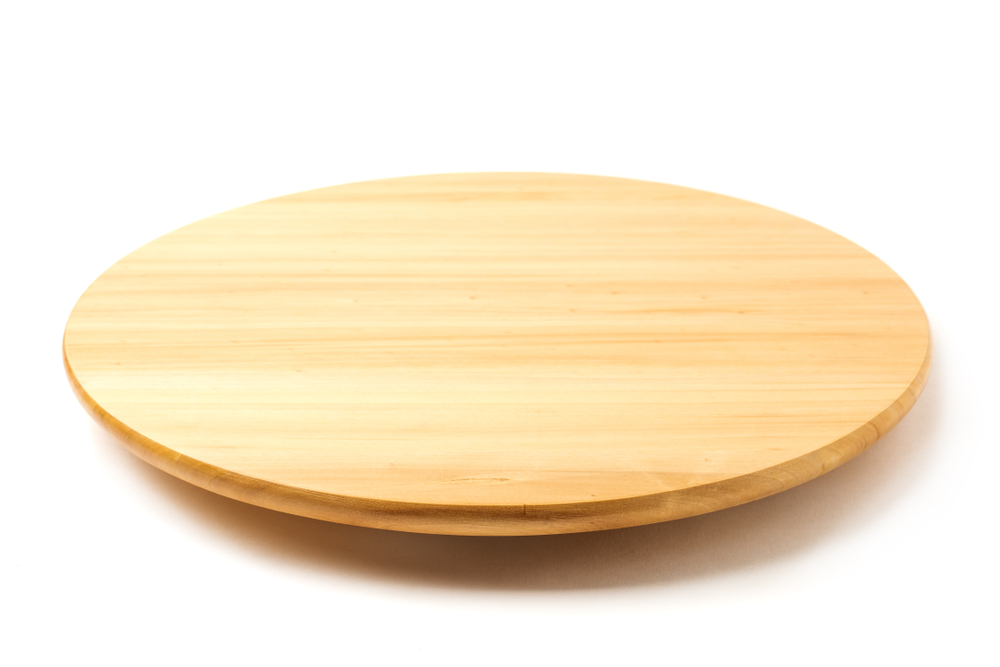 The lazy Susan is a handy contraption that has many uses in the house. You can use it for shared condiments on the dinner table, different foodstuffs in the cabinet or counter, and even put it to use in the bathroom. A good lazy Susan has a sturdy construction, a turntable that spins smoothly, and a design that keeps all the items from falling off it. We scoured the market to find the best ones out there, so check out this list of our favorites to find the right one for you.
Copco Lazy Susan
A grippy surface keeps all your items in place as this lazy Susan spins.
This is a top-notch lazy Susan from Copco. It spins like a dream, keeping everything on it upright and steady. This turntable is great for keeping items organized, in the cabinet, or even in the refrigerator. It is made from polypropylene with beaded surfaces. This is a very strong construction material that will hold up for a long time. The surface is non-skid; it will keep items in place as you rotate the turntable. The material is also super easy to clean; you just wipe it down with a wet cloth. There is a rimmed edge on the turntable that will keep items close to the edges from falling off. This lazy Susan is 12″ in diameter, so there is plenty of room for your items.
Pros:
Polypropylene material is easy to clean
Non-skid surface
Rimmed edge
Cons:
May be too big for smaller cabinets
Lipper International Turntable
This lazy Susan is made from luscious acacia wood that will look lovely anywhere you put it.
This is a beautiful lazy Susan from Lipper International. It's made of acacia wood, which brings an element of class to the turntable game. The grain and knot pattern in the acacia has a high variation of shade, so this lazy Susan will pair with both light and dark colors in the decor of the room it is in. This turntable has a smooth gliding piece underneath so that the turntable rotates easily with no lag. It has an outer lip that keeps everything on the turntable. This lazy Susan has a diameter of 10″, so it has a good amount of space for all your stuff.
Pros:
Beautiful acacia wood
Smooth gliding table
Subtle outer lip
Cons:
Extreme changes in temperature will cause the wood to crack over time
OXO Good Grips Lazy Susan
This lazy Susan has a really big base, providing more support for your items.
For another excellent turntable, consider this one from OXO Good Grips. It has a really innovative design that combats one of the possible issues with lazy Susans. Sometimes if you have turntables near other things on a shelf or a counter, it can bump into them when the turntable is spinning. This lazy Susan has a wider than usual base to prevent it from bumping nearby items. Steel ball bearings connecting the base to the turntable give your items a nice, smooth ride when you spin this turntable. A non-slip lip also helps the turning stay even. This lazy Susan has rubber feet to protect whatever surface you have it on.
Pros:
Large base
Steel ball bearings
Non-slip lip
Rubber feet
Cons:
Takes up more space because of the large base
Frequently Asked Questions
How do I use a lazy Susan?
Most lazy Susans come preassembled, so you can place them on the surface where you want to use them. Put items on top, and spin the turntable when you want to access a different side of it. Be careful with taller items that can tip over. Spin slowly at first to make sure they are balanced enough to remain upright.
Is the diameter given from edge to edge or the inside of the lip?
The diameters given on the product page are from edge to edge of the turntable. Further down in the product description, some of the pages also list the diameter of the inner circle. If not, you can approximate the diameter of the inside by subtracting 1″ – 2″ from the diameter of the whole turntable.
Can I put a lazy Susan in the refrigerator?
Yes, you can. Turntables are actually great in the refrigerator so that you can easily access items that would normally be hard to reach in the back.