Chocolate and banana are a favorite flavor combination of mine, is it yours too? Kids will love this activity of making chocolate covered frozen banana popsicles which they can decorate anyway they choose. Delicious and fun is a perfect combination for a kids activity!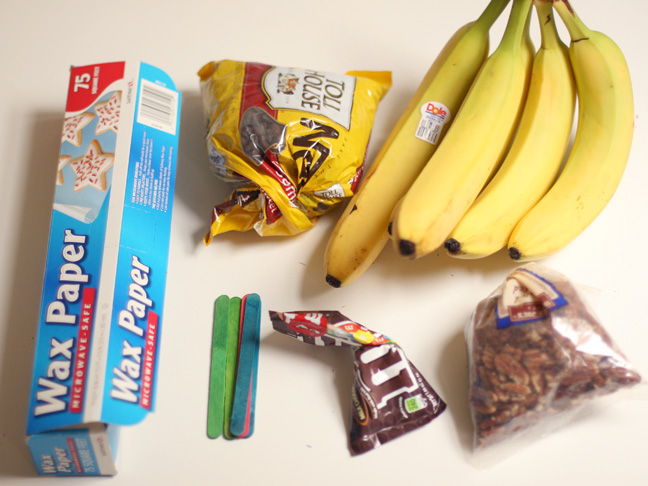 Supplies:

Wax paper
Bananas
Semi-sweet chocolate chips
Popsicle sticks
Toppings such as granola, candy, crushed nuts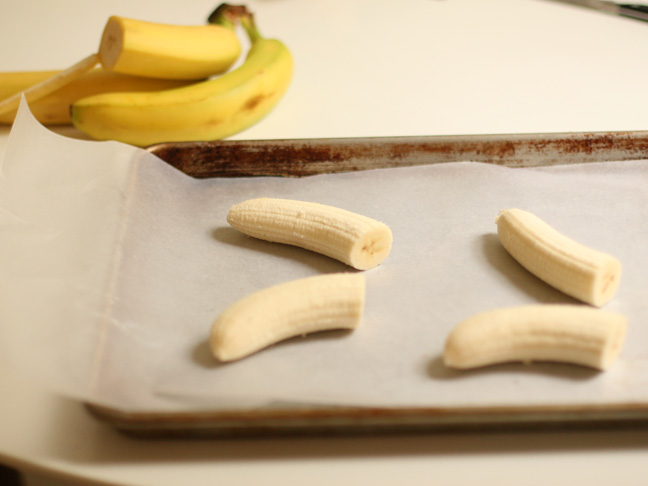 Cut up the bananas in half an place onto a cookie sheet lined with wax paper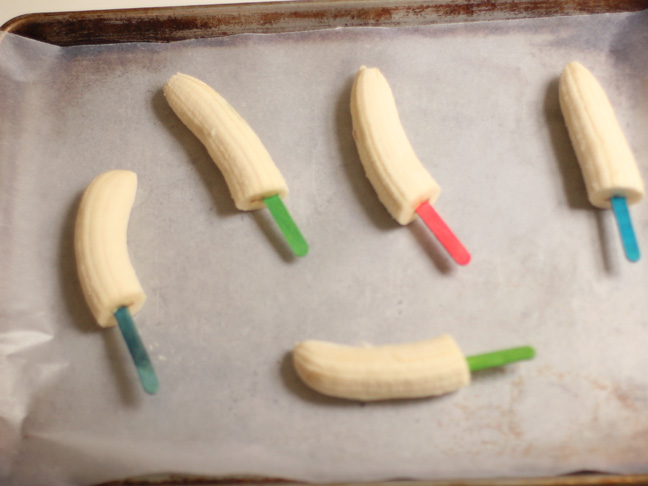 Have your child help stick popsicle sticks into each one. Insure they're pushed in far enough to hold the banana steady. Place them in the freezer for at least an hour.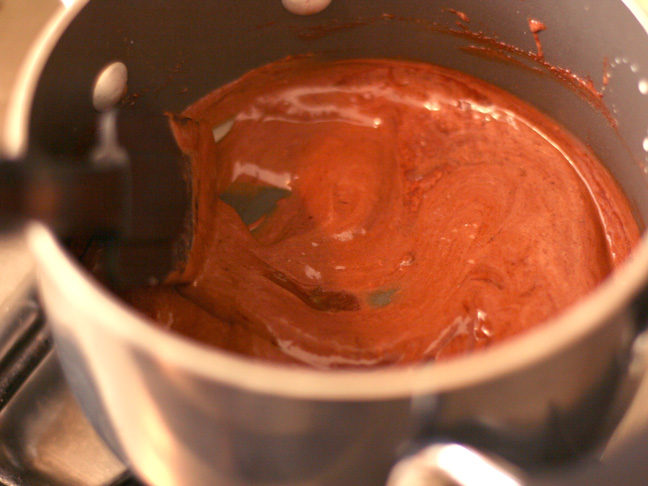 Meanwhile, mix a cup of chocolate chips on the stove with 2 T of cream. Heat until melted.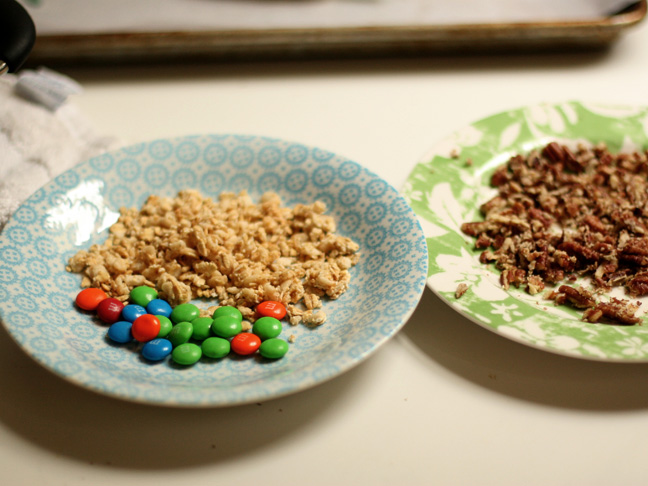 Set out different toppings to decorate the bananas with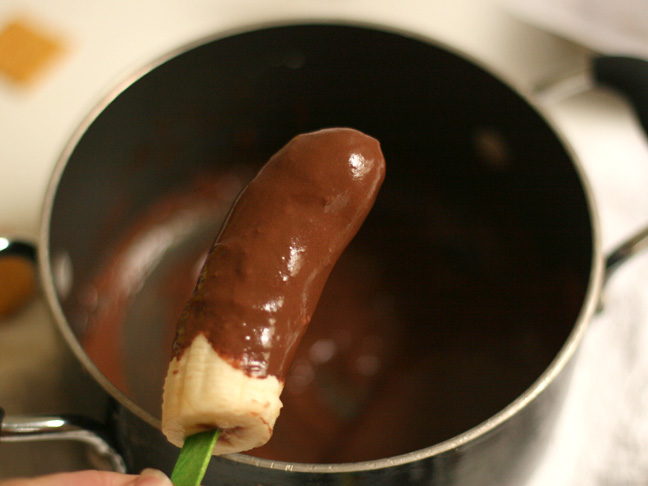 Dip the frozen bananas into the chocolate first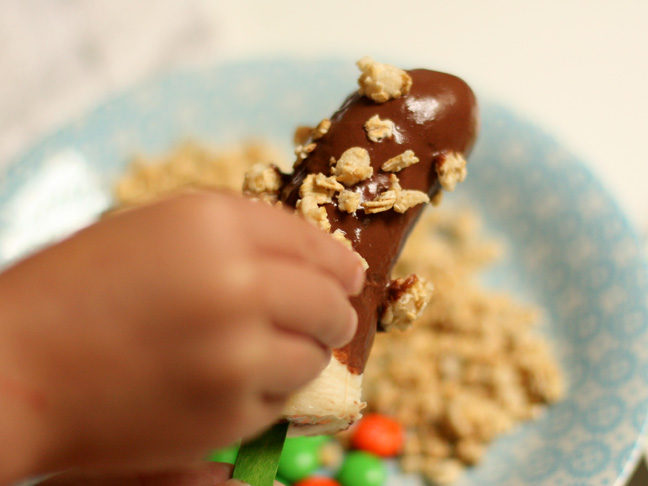 And then coat with toppings.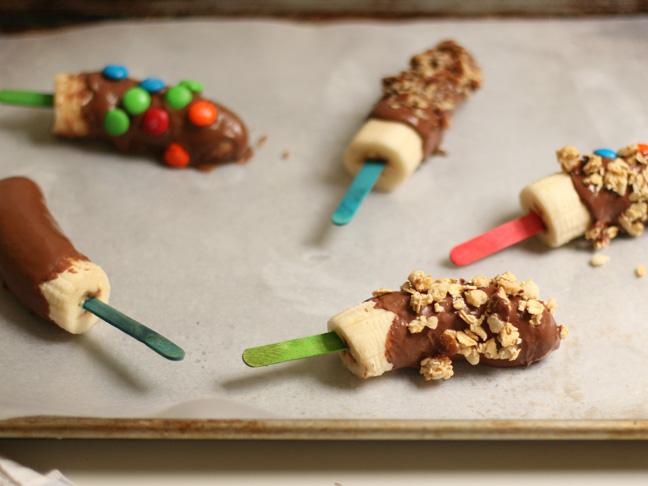 Place them back on the cookie sheets and let them freeze for at least 3-5 hours.