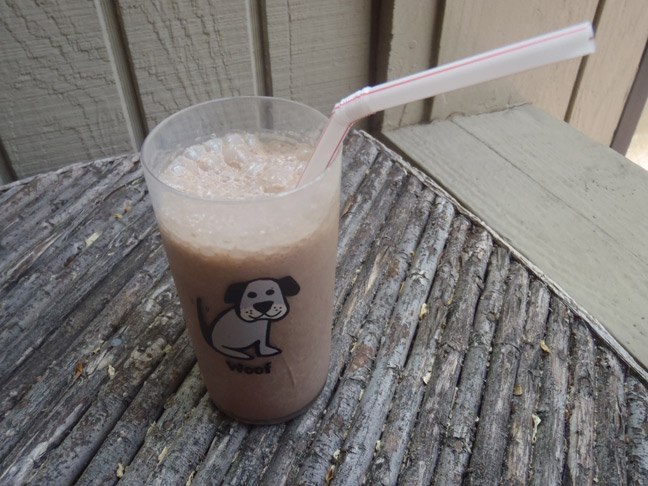 Today we lunched under our umbrella on our deck — it was beautiful and sunny.
After eating, my four-year-old said he wanted a chocolate smoothie. What? Dessert in the middle of the day?  Well, why not?  I decided that maybe we'd skip dessert after dinner and go for it right then and there.
Based on the ingredients in my kitchen, I came up with this super simple shake.  Because we didn't have any fruit at lunch, I threw in the banana.  (You know, to make this chocolatey dessert healthy in some way!)
Preparation here takes way less than 5 minutes!
Ingredients
1 cup milk
1 cup chocolate ice-cream
1 banana, roughly chopped
2 teaspoons vanilla extract
Preparation
Serves 2 to 4
Put all of the ingredients in the blender and puree until smooth.