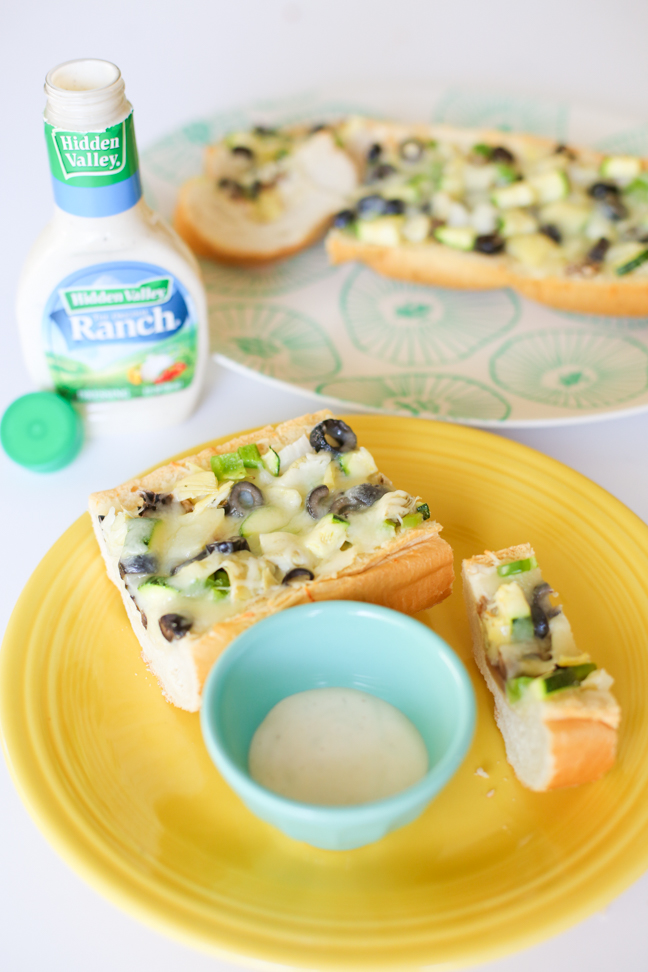 One of my favorite meals to make is homemade pizza because the combinations of toppings and recipes are endless. You can cater to any taste and make the whole family happy with just a few simple changes to a base pizza recipe. My go-to pizza has always been made with pizza dough, but recently I have been experimenting with new crust ideas. For a super simple, no-fuss crust, use garlic bread as your base! Here are my three favorite pizza recipes for garlic bread pizza.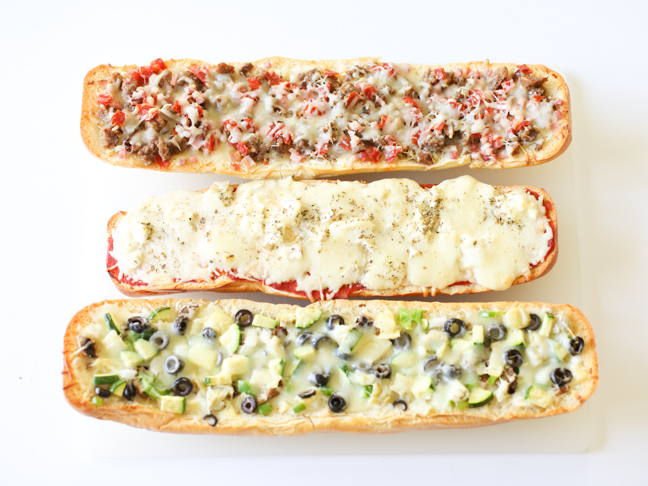 Before I dive into the different pizza recipes, let's get the garlic bread going. If I'm in a rush, I'll take the easy way out and use a pre-packaged frozen Texas toast garlic bread loaf as the crust. It's easily found in the grocery store's freezer section. If I have a little more time, I'll make garlic bread from scratch. Here's my favorite recipe:
Garlic Bread Recipe
Ingredients:
french bread: 1 loaf
garlic: 3 cloves
unsalted butter: ½ stick
Directions:
Step 1: Slice your french bread lengthwise down the middle.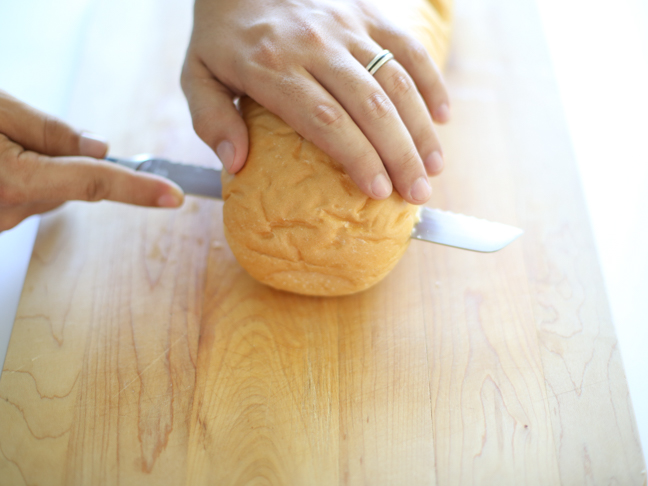 Step 2: Mince the garlic cloves into tiny chunks.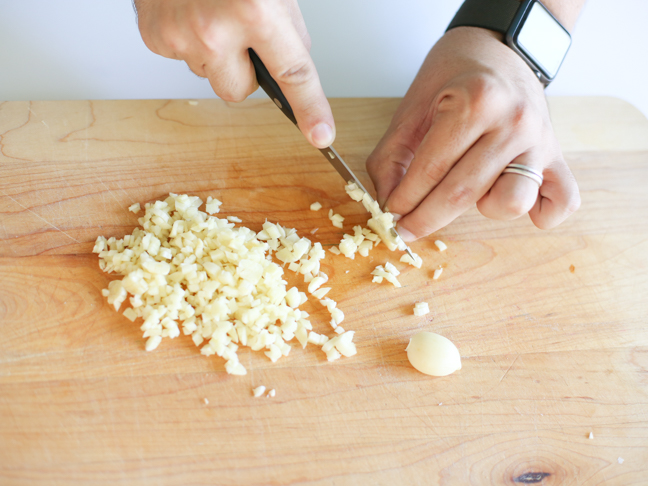 Step 3: Melt your butter, and then mix in your minced garlic.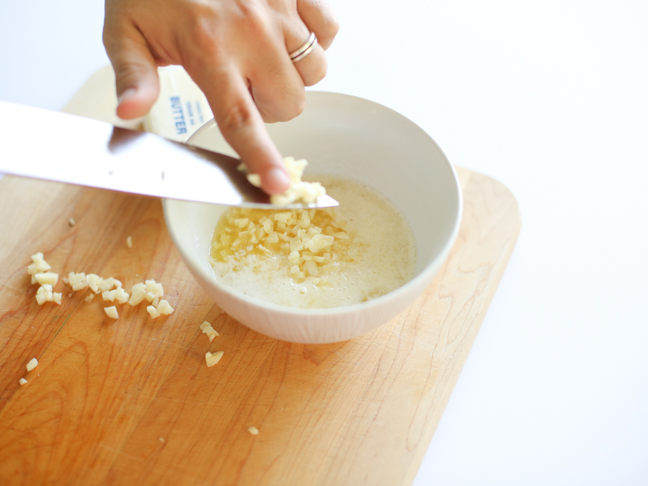 Step 4: Spread your garlic butter mixture onto your bread evenly with a brush or spatula.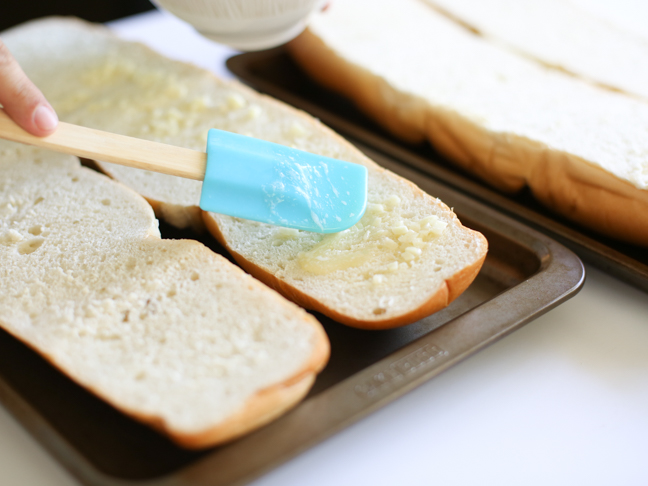 Step 5: Bake at 350 degrees until bread is slightly crispy.
You can make as many loaves as you want by increasing the ingredients accordingly. I made a few and froze some to use later on. Now let's get to the good stuff—pizza toppings!
---
Four-Cheese Garlic Bread Pizza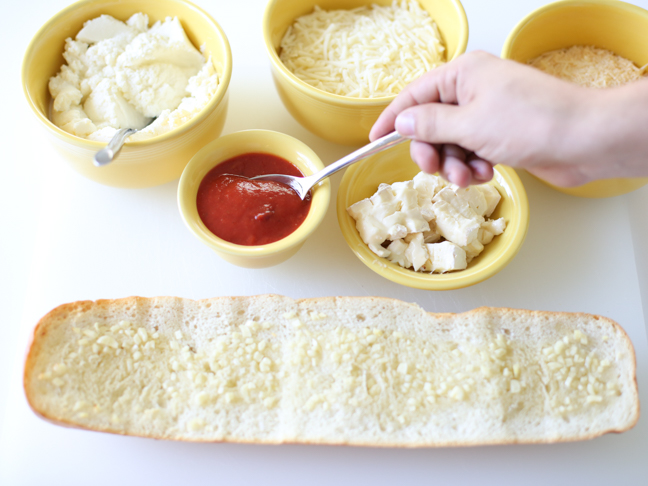 Ingredients:
garlic bread: 1 loaf
marinara sauce: 2 cups
shredded mozzarella: 1 cup
shredded parmesan: ½ cup
brie: 1 wedge
ricotta: ½ cup
dried basil: 1 tsp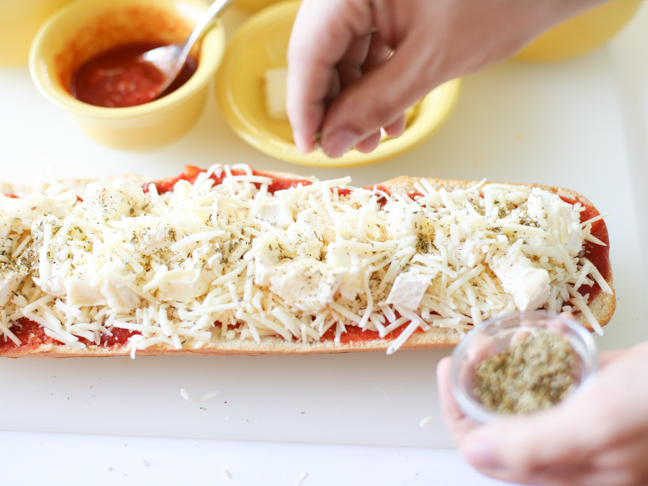 ---
Veggie Lovers Garlic Bread Pizza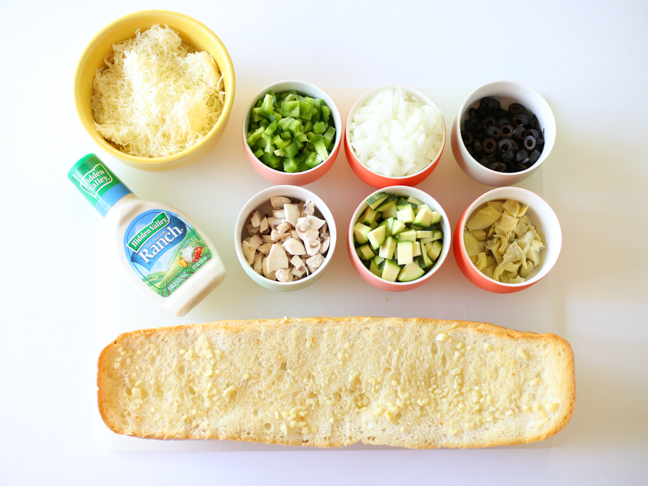 Ingredients:
garlic bread: 1 loaf
Hidden Valley Original Ranch Dressing : 1 cup
zucchini, diced: 1
onion, diced: ½
green pepper, diced: 1
artichoke hearts: 1 can
mushrooms: 8 oz
black olives: ¼ cup
mozzarella cheese: 2 cups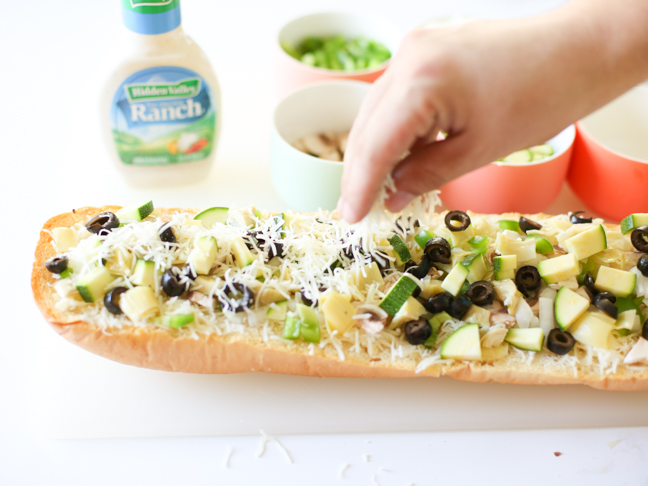 ---
Protein Lovers Garlic Bread Pizza
Ingredients:
garlic bread: 1 loaf
olive tapenade for sauce: 4 oz
shredded mozzarella cheese: 2 cups
pepperoni, diced: ½ cup
sausage: ½ cup
pancetta: ½ cup
meatballs, diced: ½ cup
ham, diced: ½ cup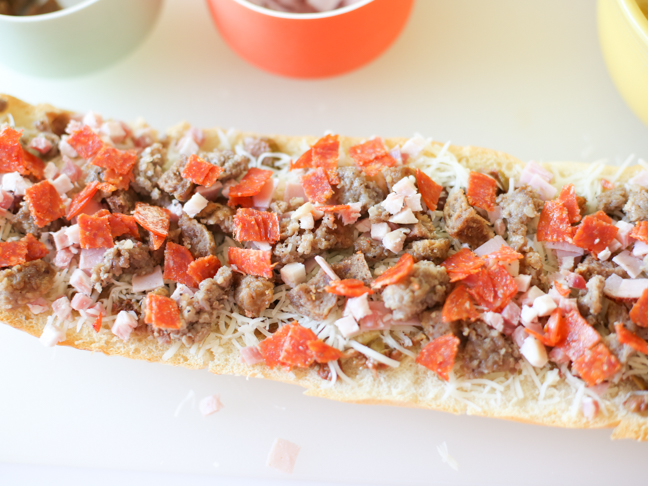 ---
Steps for all pizzas:
Step 1: Dress your garlic bread with your sauce of choice. Be sure to get an ample amount of coverage and spread all over the loaf.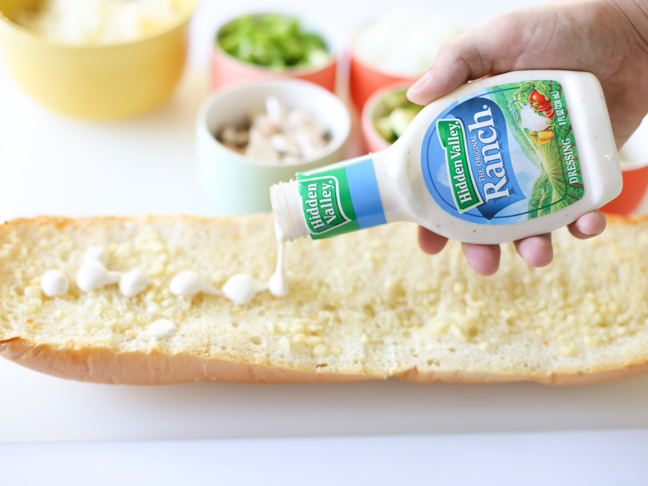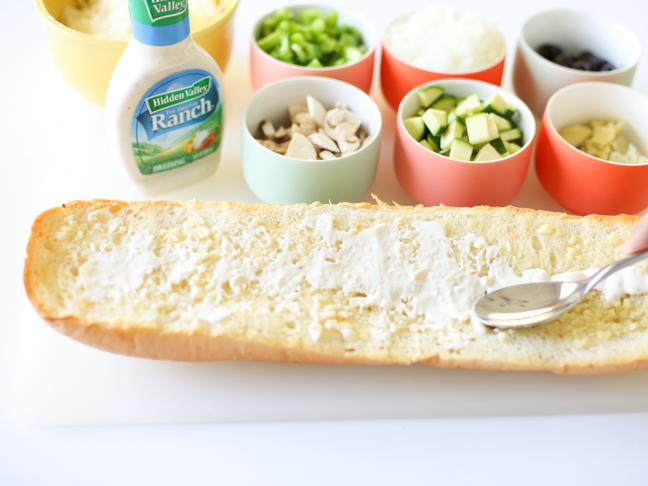 Step 2: Start with an initial layer of cheese as a binder, and then layer all other toppings, followed by a final sprinkling of cheese to hold it all together.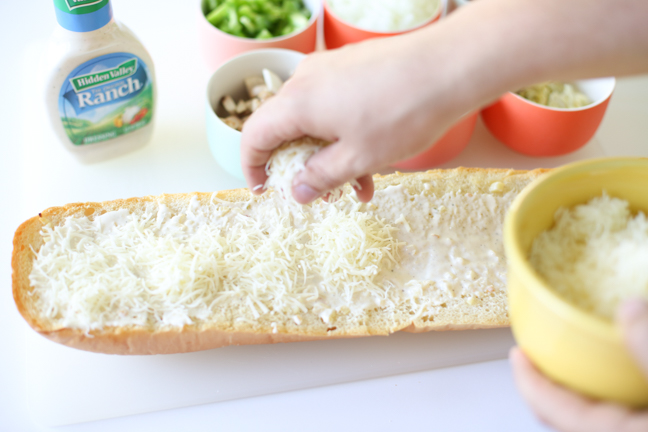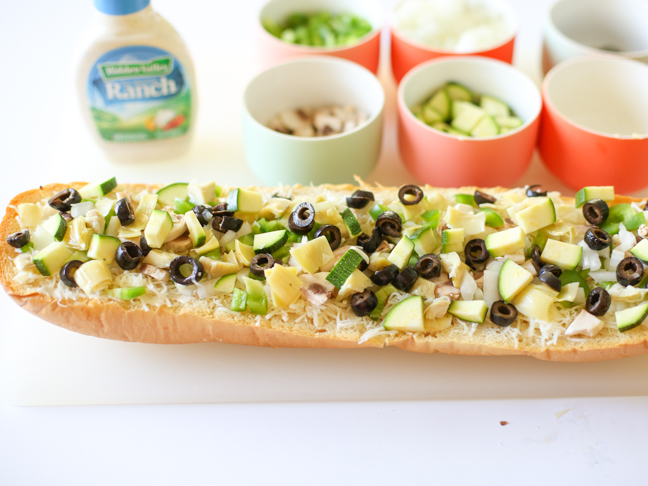 Step 3: Bake at 350 degrees F until your top layer of cheese is golden brown and bubbly.