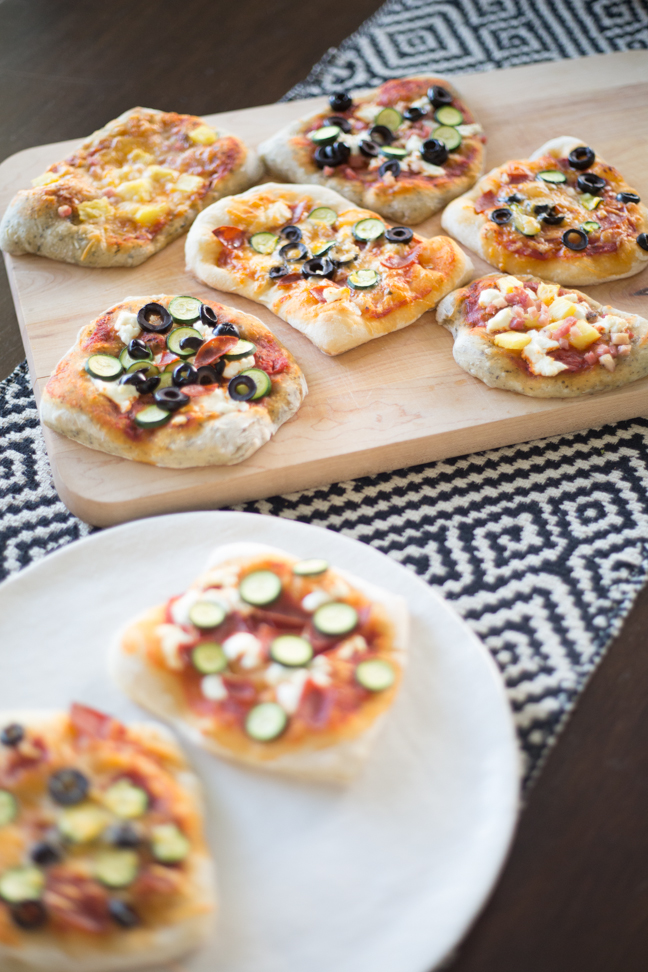 It's important to make mealtime fun for the little ones in our lives. Setting them up with quality eating habits for the future is a really important part of growing up. That means nutritional meals and creating a healthy relationship with varying food types. One of the best ways to foster this relationship is to get them involved in the kitchen.
While it might seem crazy to let your kiddos go hog wild with ingredients before dinner, kids as young as two are completely capable of helping out. One of my favorite meals to prepare is homemade pizza, and this idea makes cooking a fun experience for the whole family. Here's how to create your own DIY mini pizzas so that the kids can be proud of making their own dinner.
Ingredients:
Pizza dough
Marinara sauce
Various pizza toppings
Pizza cutter
Assorted bowls
Directions: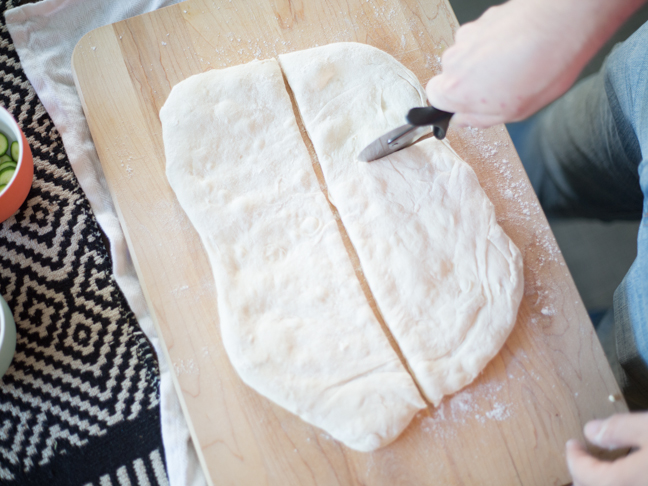 Step 1: Prepare Your dough. I like to use a pre-made dough from Trader Joe's. It is super simple to use, affordable, and tastes great. You prep it by letting it sit for about twenty minutes at room temperature and then liberally using flour to help shape it into a pizza. Start by slicing your dough into mini-pizza sizes. You can get about six to eight mini pizzas from one bag of dough, depending on how thin you like your crust. Slice it into even chunks, and then toss and shape into mini pizza crusts.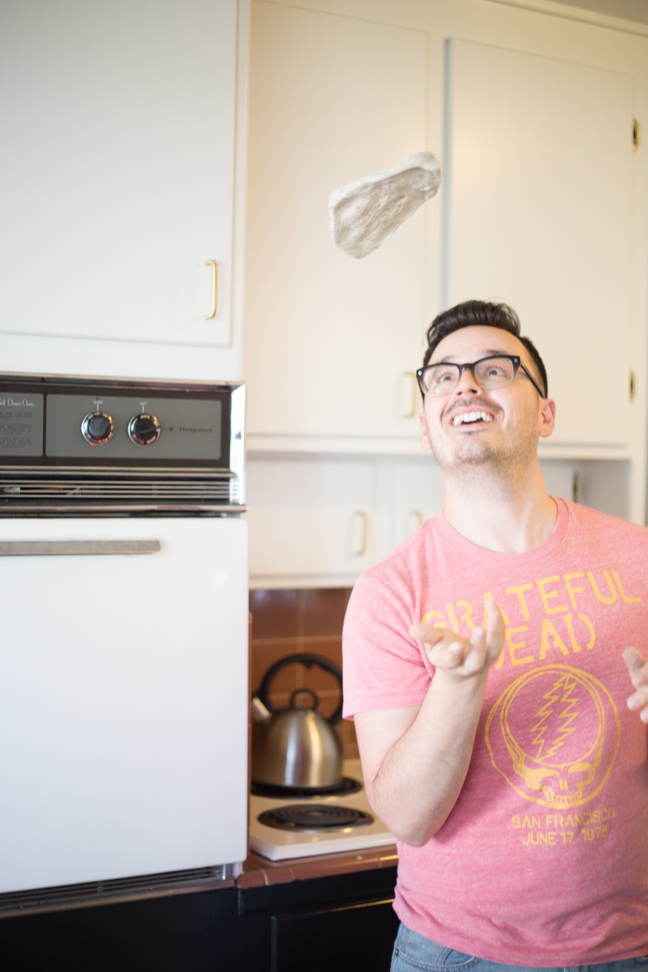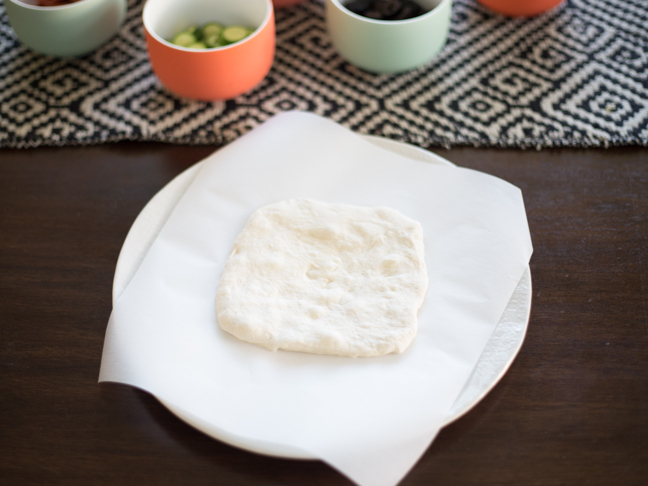 Step 2: Assemble your toppings. The key to having fun while making these for dinner is the experience of going down the line and picking what you put on your own pizza. Your little kid wants olives and pineapple? Let them go to town.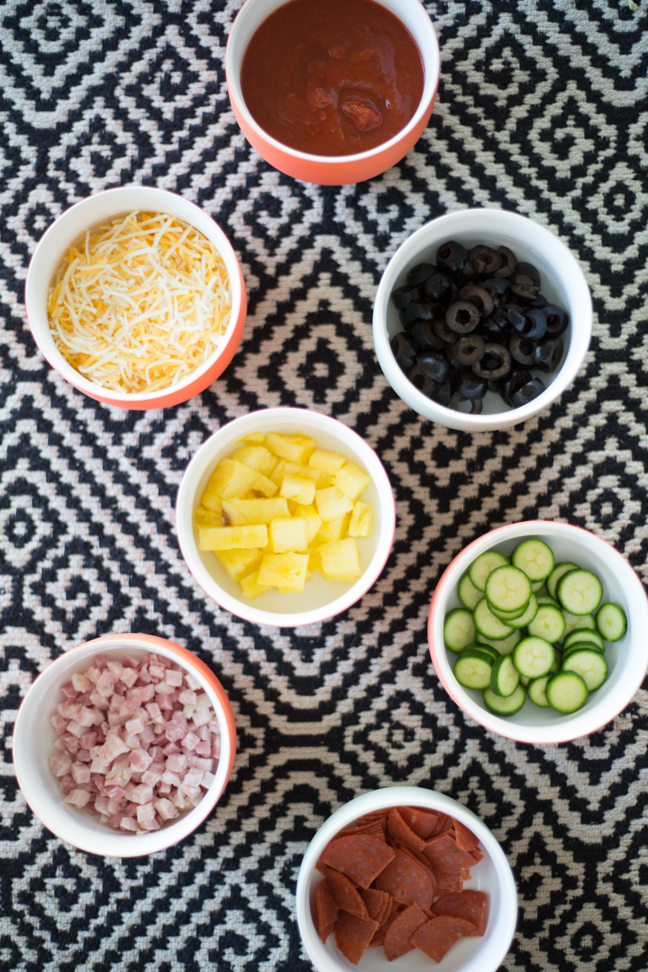 Step 3: Now is an opportunity to teach your kids how to put together a pizza. Start with the sauce. Add a little cheese. And then add your toppings.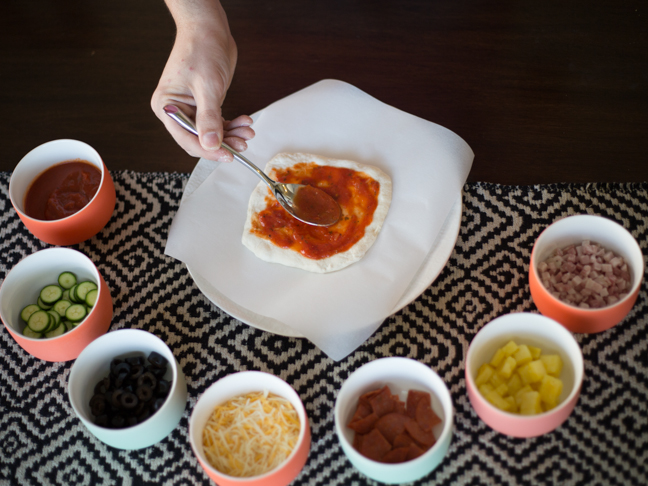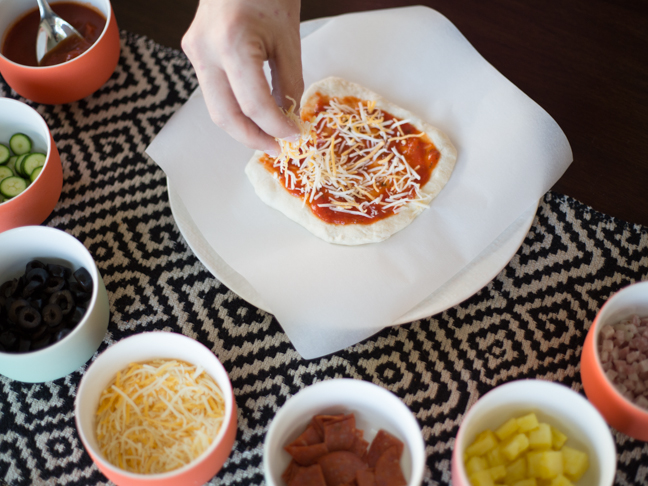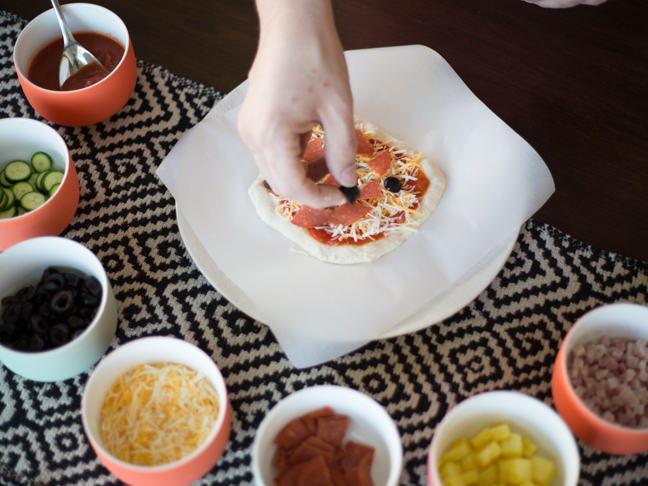 Step 4: Once everyone has assembled their pizzas, line them up on baking sheets and bake at 375 degrees until golden brown. They should only take about ten minutes to get crispy. (Side note: These would also be the perfect size for an outdoor summer grilling pizza adventure!)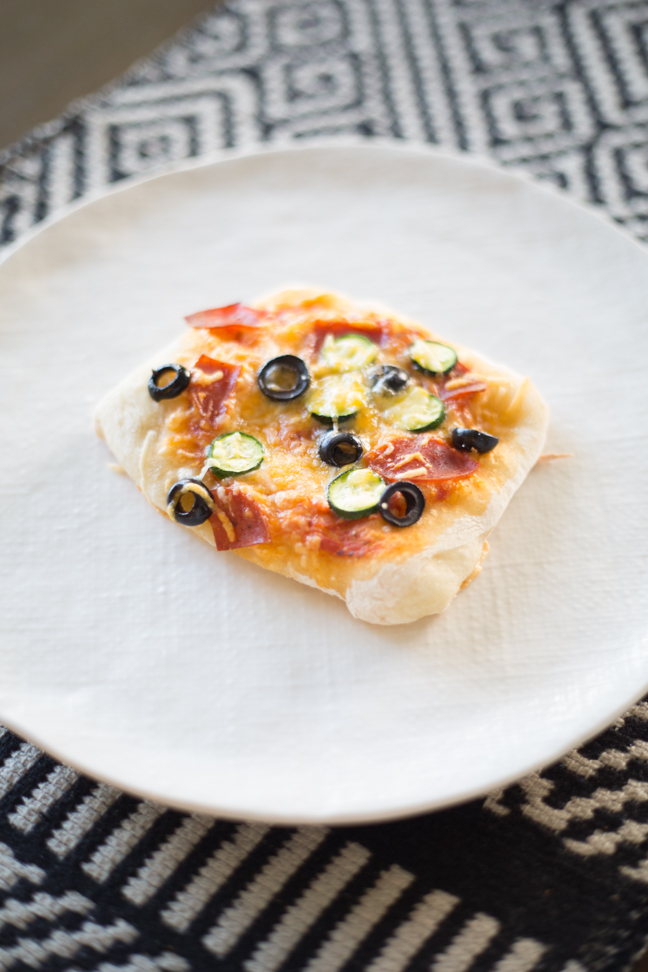 Step 5: Enjoy dinner together as a family and let your kiddos be proud they helped make their own meals. And after dinner, you can teach them the virtues of cleaning up after themselves!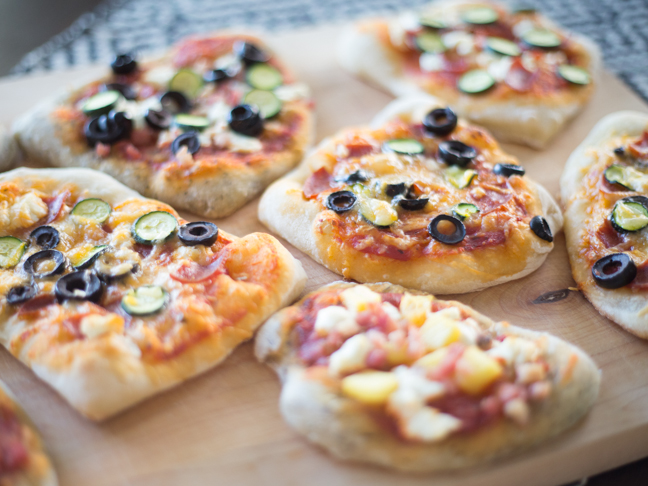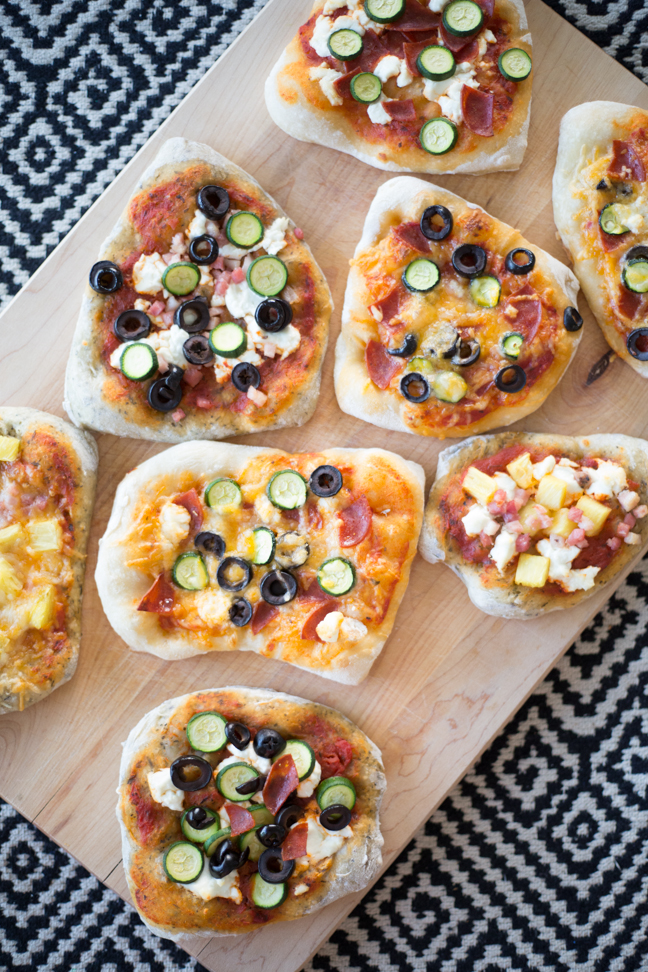 More Pizza Recipes: