serves: 12
Ingredients:
12 store-bought mini cupcakes or muffins
1 ¼ cups pink colored candy melts (can be found at craft stores or most superstores)
12 small red candies (I used Red Hots brand)
12 festive straws or lollipop sticks
Preparation:
Step 1: Place candy melts into a small heat-proof bowl set over a pot of gently simmering water on low heat; this is your make-shift double boiler. Stir until the chocolates melted, about 2 – 3 minutes. Set aside.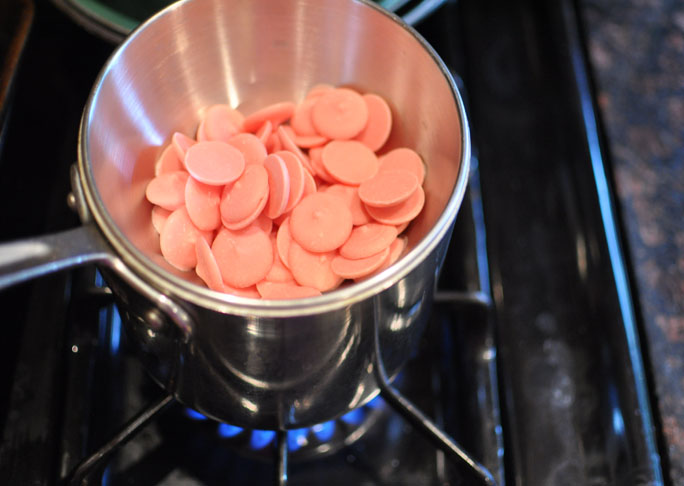 Step 2: Pierce a small hole into the bottom of each cupcake, piercing right through the paper liner and about halfway into the into the cupcake. Make sure the hole is smaller than your straw or lollipop stick, and be very careful not to pierce through to the other side.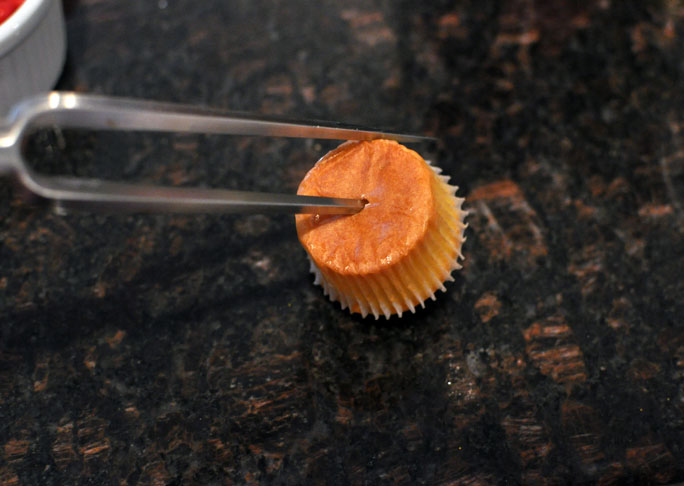 Step 3: Dip the tops of each cupcake into the melted candy. Allow the excess to drip off.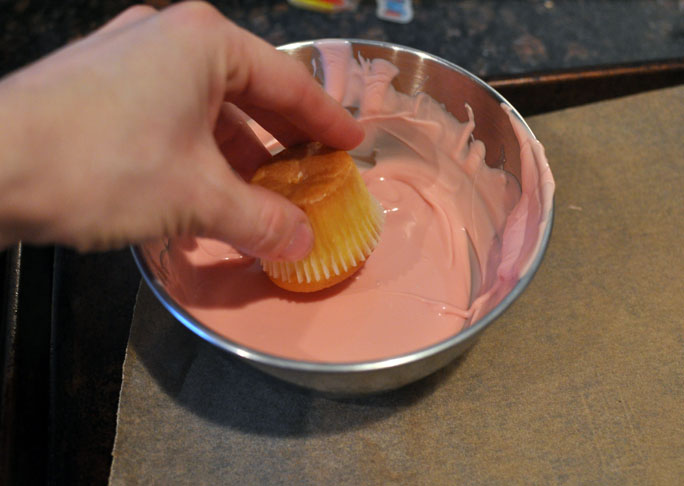 Step 4: Insert straw or lollipop stick into the hole of each cupcake being sure to not push it all the way through to the other side.
Step 5: Stand cupcake pops upright in a tall, sturdy glass and top with red candy. Allow to dry completely before moving. Repeat with remaining ingredients.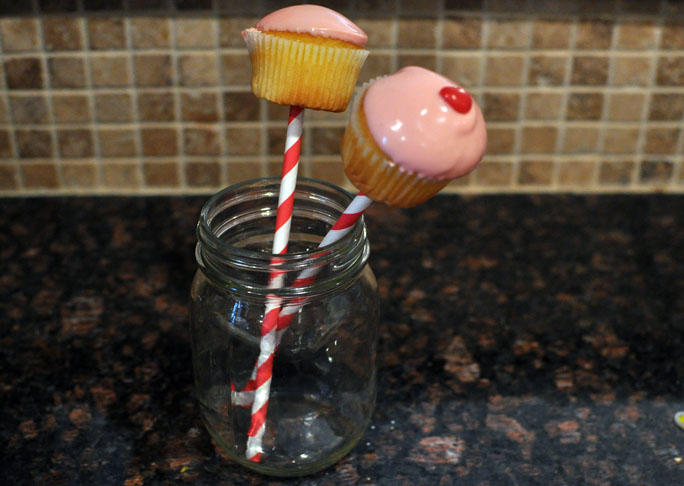 Tip: Cupcakes can be assembled up to 5 days in advance and stored in an airtight container in a cool dry place.