Remember the part in Cloudy with a Chance of Meatballs where the food starts getting bigger and bigger and falling out of the sky and everyone's running around screaming? Of course you do, because I think we can all agree that while it would be totally scary it would also be totally amazing to have access to enormous amounts of carbs that you're pretty much forced to eat in order to get our your front door. Bring it on, Swallow Falls!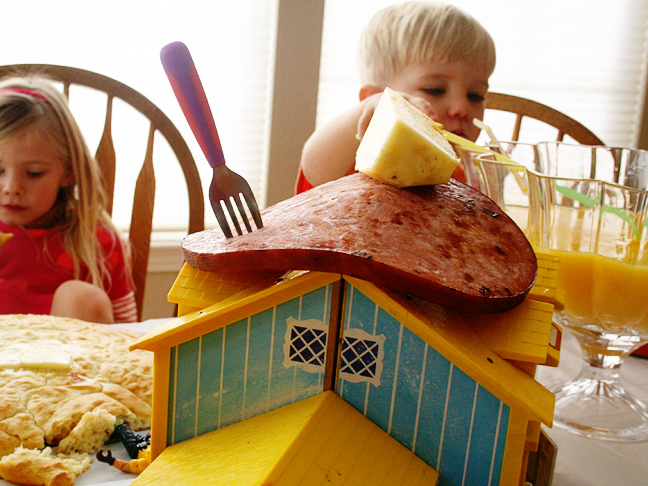 As much as I was dying to create a house-sized pancake we could eat for the next year, we instead decided to settle for a breakfast party where Alice's play town gets ambushed by oversized breakfast food. And, holy cow, it was a good time. 
Here's what we used, but giant meatballs or a huge pizza or anything enormous would be a blast.
Supplies:
pineapple, cut into large slices: 1

several large slices of ham (I found mine at Costco): 2 or how many ever you want to terrorize the town with
large muffin: I made this delicious pumpkin streusel version in an oversized Wilton cupcake pan
orange juice in a punch bowl: 1 gallon, or however much will have a dramatic effect
several sets of straws put together to create one long straw
play town, cars and play figures
tablecloth or a pretty strong stomach for mess, because it definitely gets all over!
a few helpers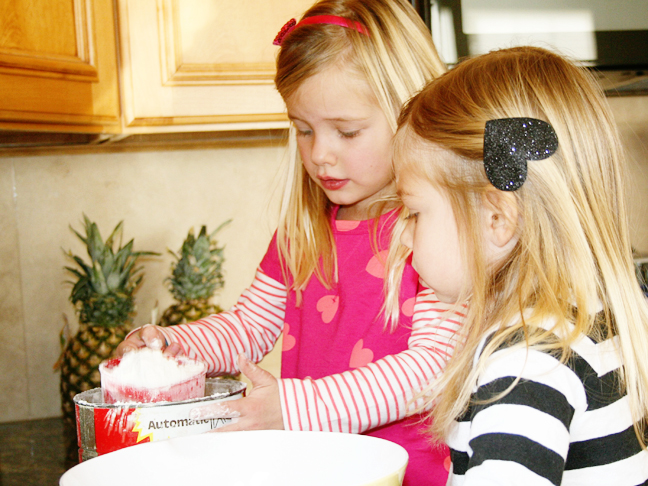 Now, I've gotta warn you, there is a little prep involved. I would recommend baking the muffin a day ahead of time, as well as getting your pineapple cut up and orange juice set so all you have to do is fry up the ham and bake the pancake right before the big storm (I ended up cooking my pancake on a pizza stone because I didn't have a big enough pan). 
Because once the storm hits, chaos ensues.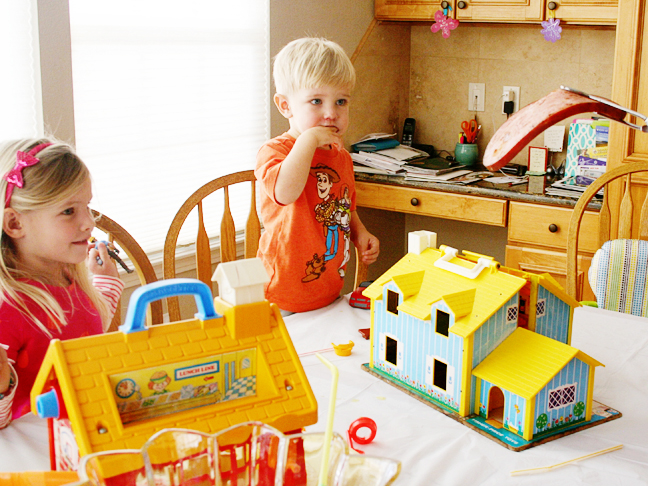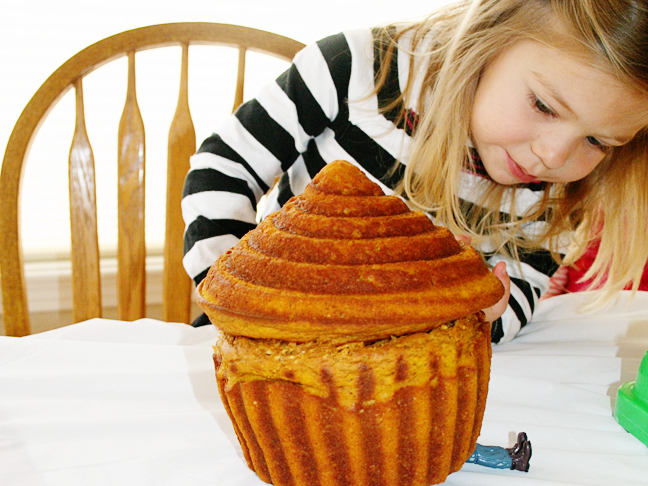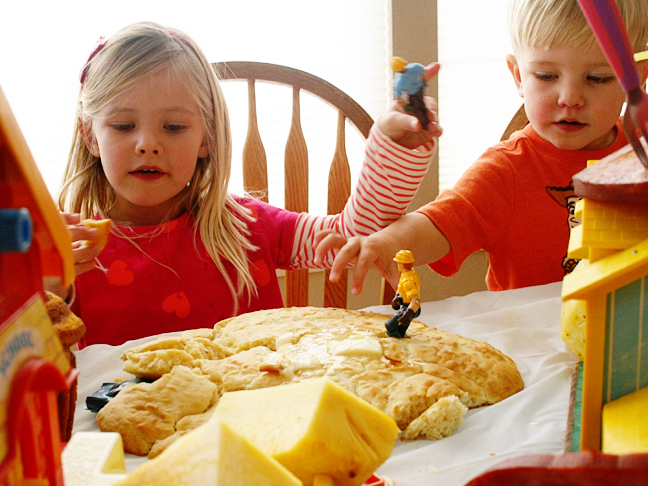 It didn't take long to figure out that the bigger the food, the better it tastes (and the more fun it is to eat).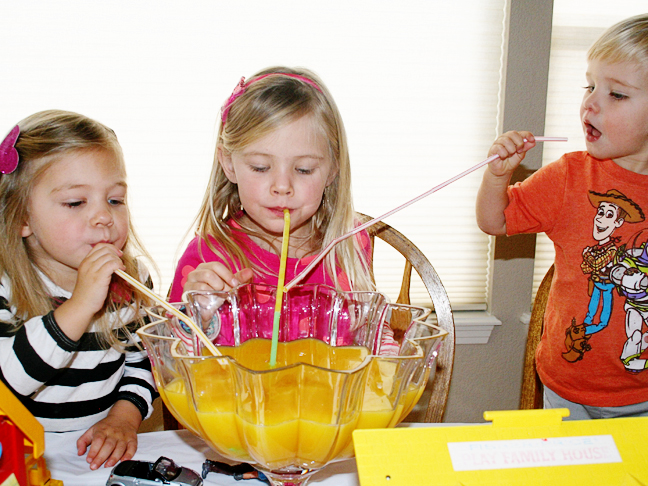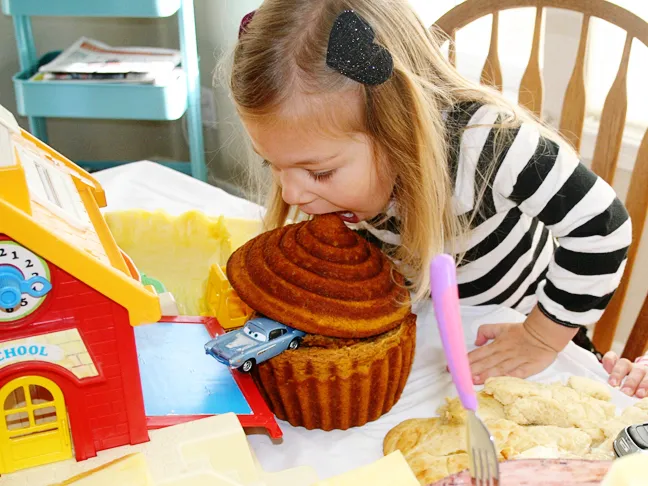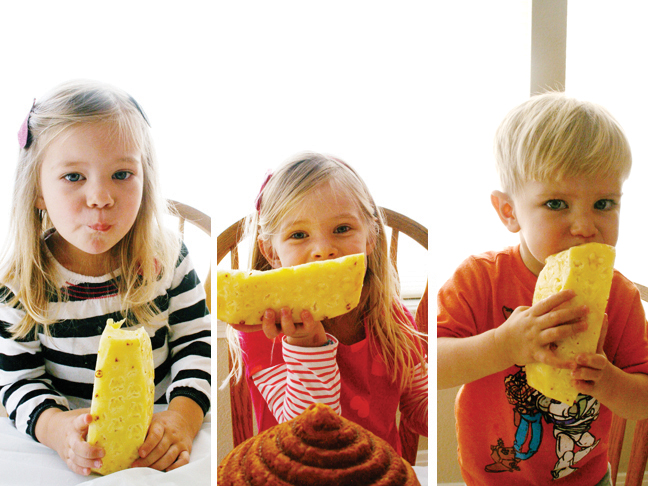 Reinforcements were sent in, but I'm afraid this wasn't a mess that was going to get eaten in one breakfast…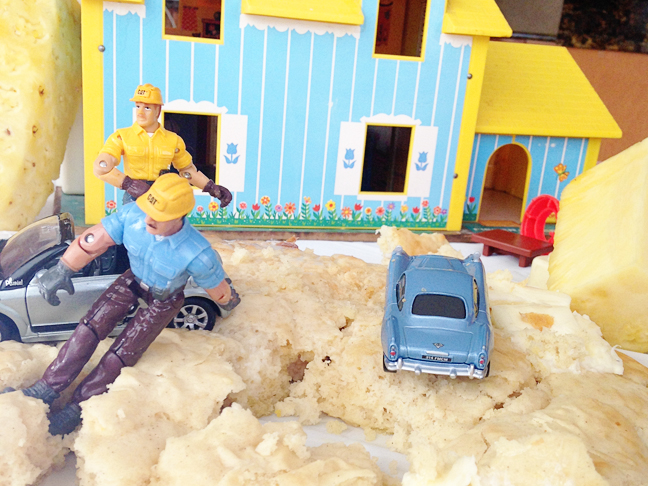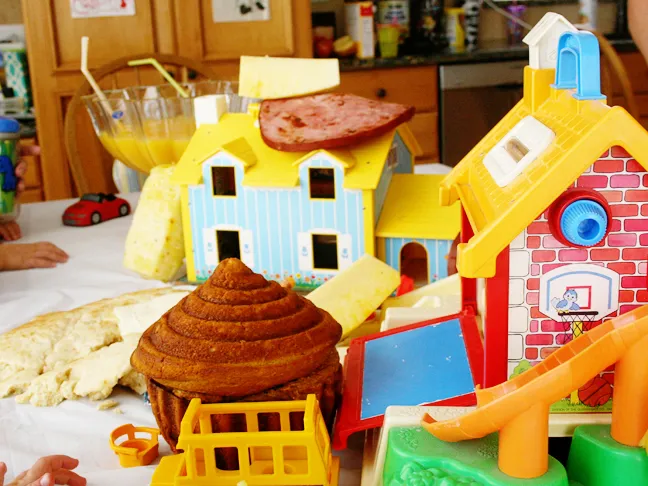 It was a ridiculously good time. Of course, not everything was consumed, so we sliced up that giant muffin into more reasonable portions and packed them up for future lunches in our Cloudy with a Chance of Meatballs Lunchbox.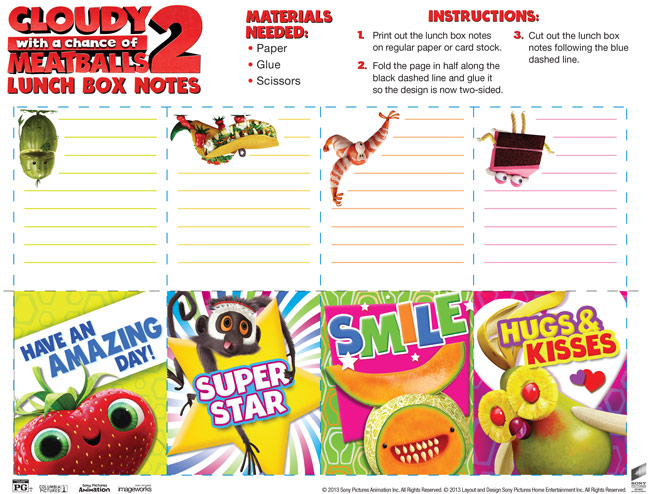 Click here, or the image above to access the full resolution version of these Lunchbox Notes to print out!
And I'd highly recommend getting your kids ready for the big breakfast by binge watching #cloudy2 and dreaming of all those carbs…
Thrown any fun breakfast parties at your house lately? What was your theme?