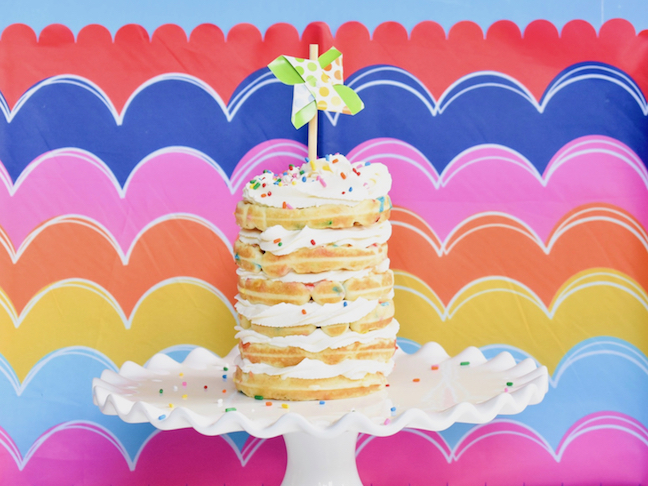 Mom says no cake for breakfast, right? Maybe we can convince her to say yes if the cake is made from a traditional breakfast food, like waffles. Waffles cooked to perfection, stacked high with sweet, but not-too-sweet, frosting, and topped with sprinkles (or chocolate chips). It's the ultimate homemade waffle birthday cake! Even mom won't be able to resist this flavorful, colorful treat that's so simple to make. Not only is it cool-looking, but it's also out-of-this-world delicious! This waffle birthday cake will, hands down, be the star of any birthday party no matter how old the birthday boy or girl is turning.
Waffle Cake Ingredients:
1 box Funfetti cake mix
1 cup water
1/3 cup melted butter
2 eggs
Frosting Ingredients:
2 cups heavy whipping cream
1 cup powdered sugar
1 teaspoon vanilla
Sprinkles
Kitchen Utensils Needed: 
Whisk
Measuring glass with spout or measuring cup (to pour waffle batter into the maker)
Mixing bowl
Hand mixer
Plastic bag or piping bag
Directions: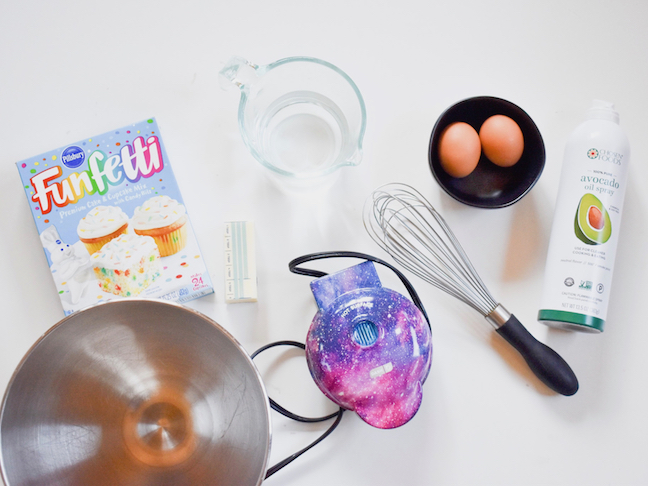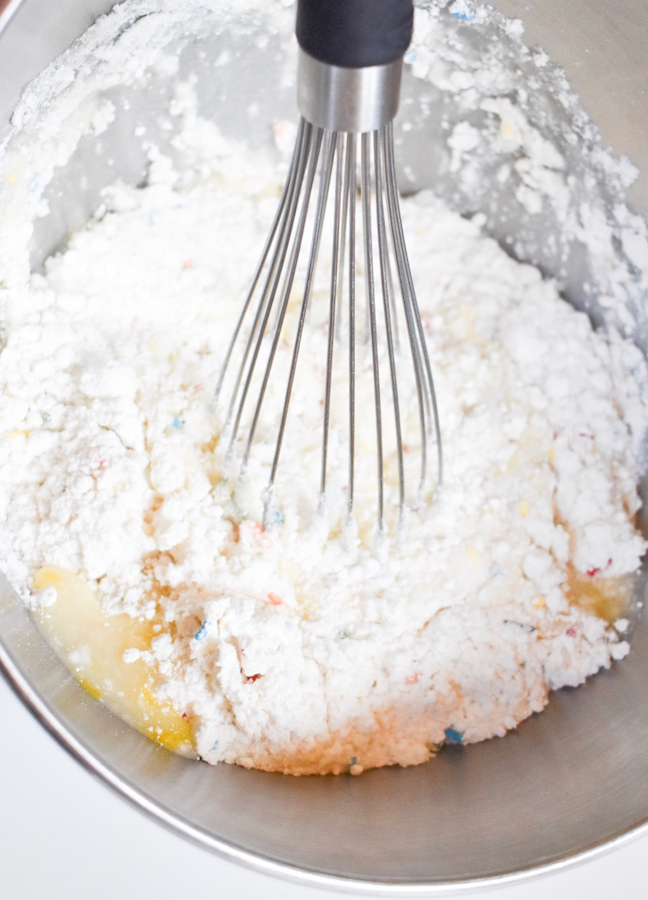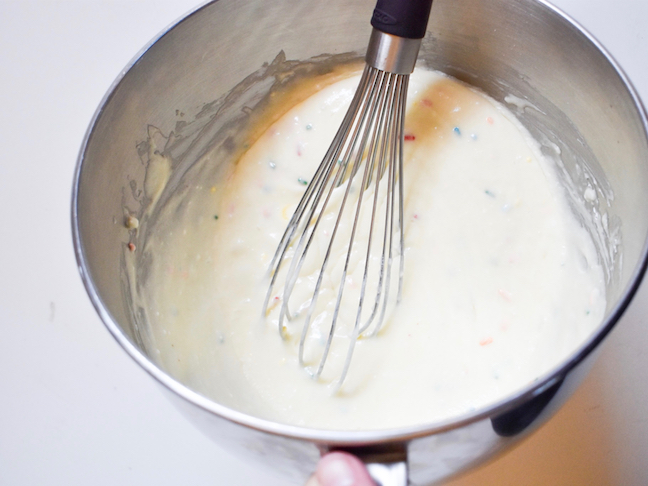 Step 1: Add the cake ingredients (cake mix, water, melted butter and eggs) into a bowl and mix until blended.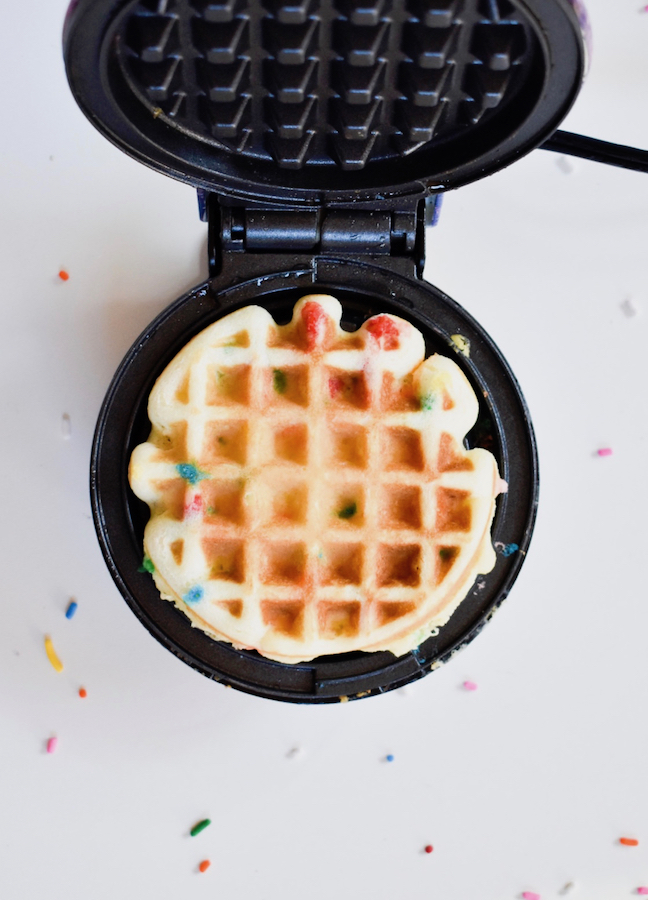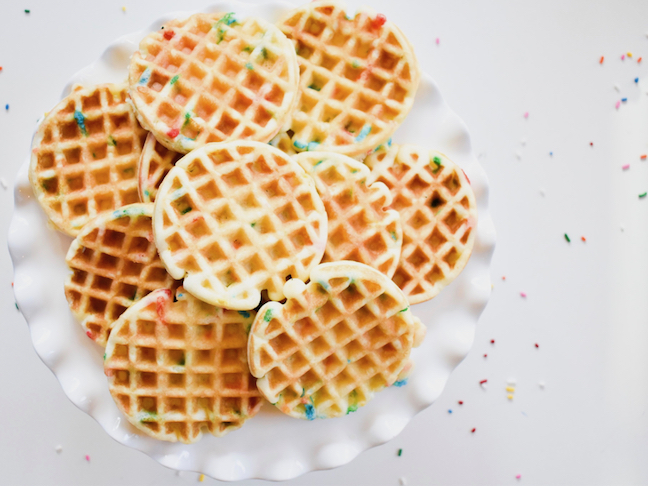 Step 2: Plug in the waffle maker and coat with non-stick cooking spray. Next, pour a small amount of batter in the center. Press the waffle maker down, and wait a minute or so until the waffle is cooked. Don't let the waffles get too dark. Continue until the entire batter is finished. Let them cool.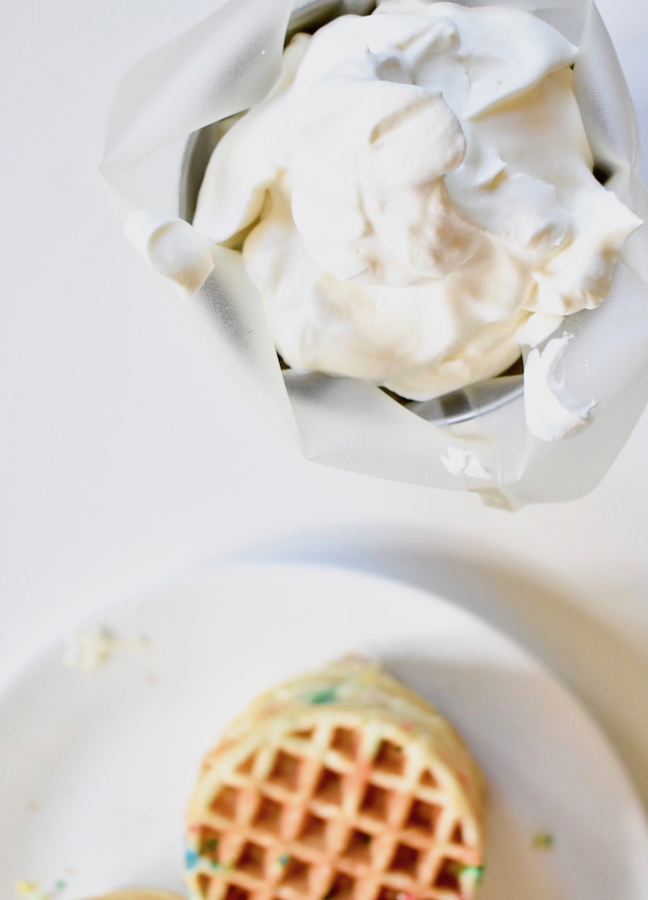 Step 3: To make the frosting, set the bowl and mixer attachments in the freezer for 10 minutes. Pour the whipping cream, powdered sugar and vanilla in the bowl, and beat on medium-high speed until soft peaks form.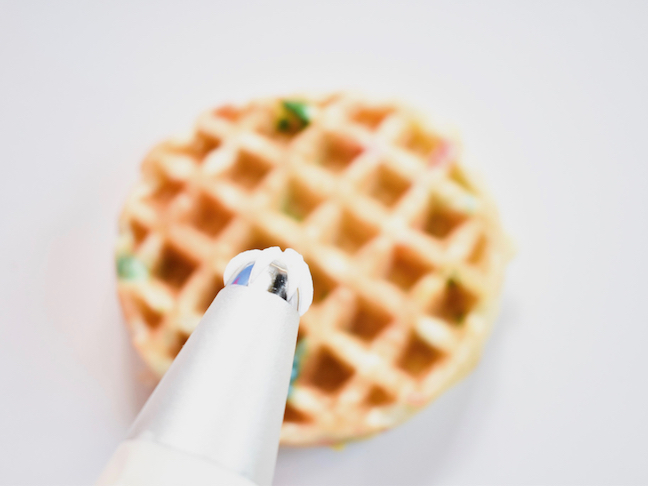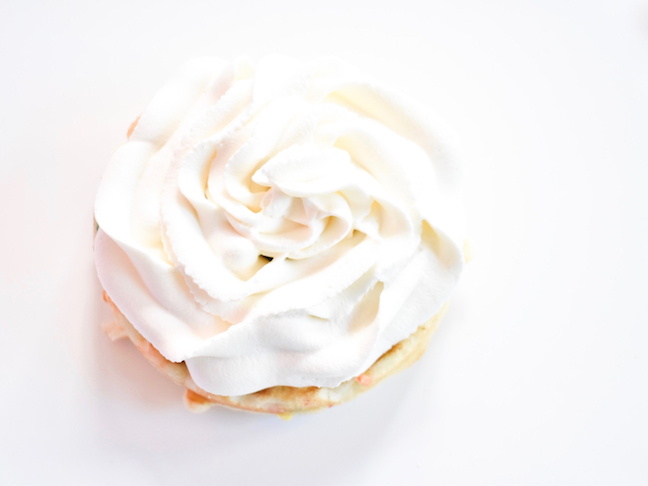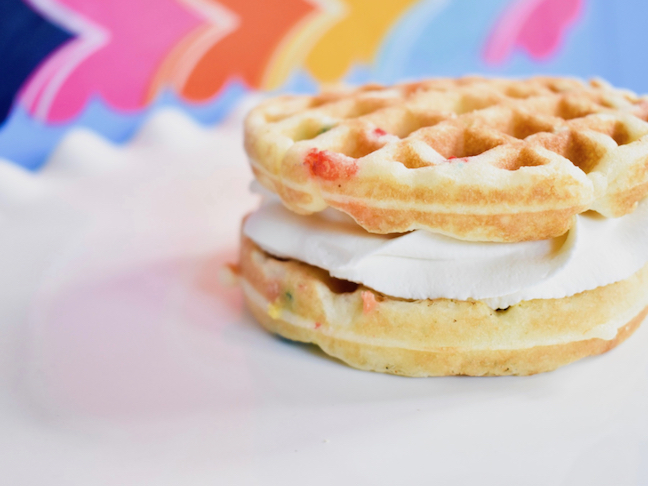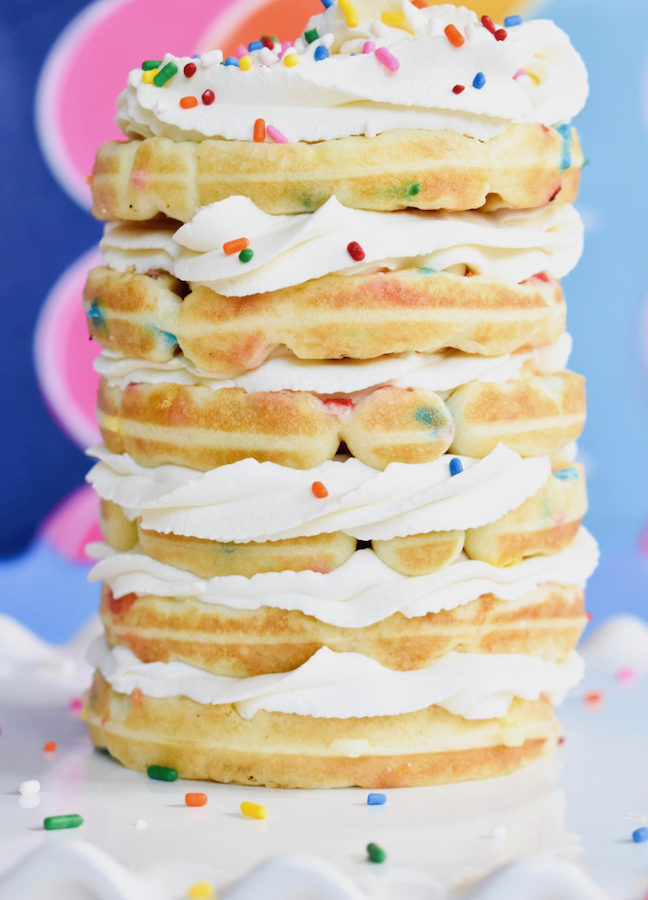 Step 4: Begin to layer the cake. Start with a waffle on bottom, and then add the frosting. I put the frosting in a piping bag. This is optional. You can use a knife if you want, or a plastic bag to pipe it. Continue until you have lots of layers, with frosting in between. On the top layer, add frosting and then sprinkles. If you want to make it extra sweet, you can use a homemade or store-bought frosting, instead of a whipped cream version. Or, if you really want to, use store-bought whipped cream.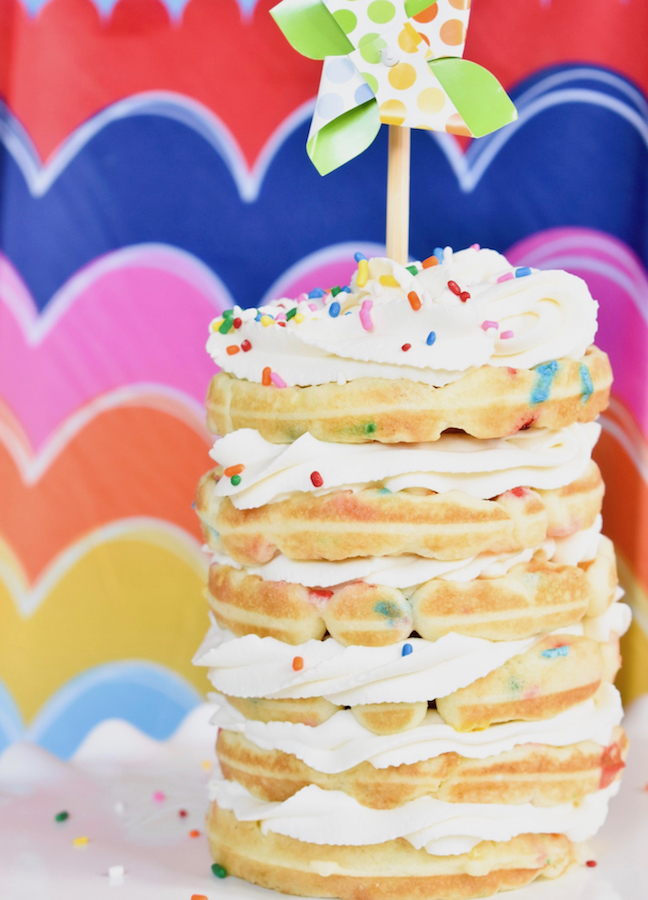 Step 5: Devour! It's so yummy. There won't be any leftovers. Make sure and refrigerate this cake, especially with the whipped cream frosting. I recommend this cake be made the day-of a party, or possibly the night before.
More Birthday Cake ideas: