Halloween is definitely the time to go all out in on your baking. Especially when it comes to Halloween cupcakes. You can doctor up store bought cupcakes with candy designs or get more creative by baking your own cupcakes and piping fun icing designs on them. These Oreo bat Halloween cupcakes are perfectly cute and creepy but not be overly complicated or time consuming.  If you're in charge of dessert for any upcoming holiday parties, these little Oreo bats are easy-to-assemble and make the ideal toppers for cookies & cream Halloween cupcakes.
Kids and adults alike will love the classic cookies & cream flavors and the not-so-spooky bats on top. To make them scarier, try swapping the traditional candy eyes for spooky red ones.
First thing's first – here's how to make a set of cute Oreo bats for topping your Halloween cupcakes: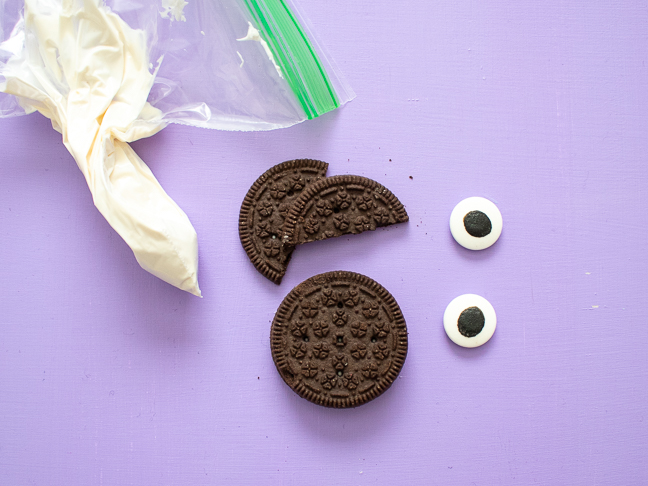 Oreo Bat Halloween Cupcakes
Supplies:
Oreo cookies (double stuffed recommended)
White candy melts or white chocolate chips
Large candy eyes
Pastry bags or ziplock bags
Knife
Step 1: Melt the chocolate or candy melts in a small bowl and move to a pastry bag or ziplock bag with the tip cut off.
Step 2: Twist apart an Oreo cookie. Scrape away the filling from one side and carefully cut in half. These will be the wings.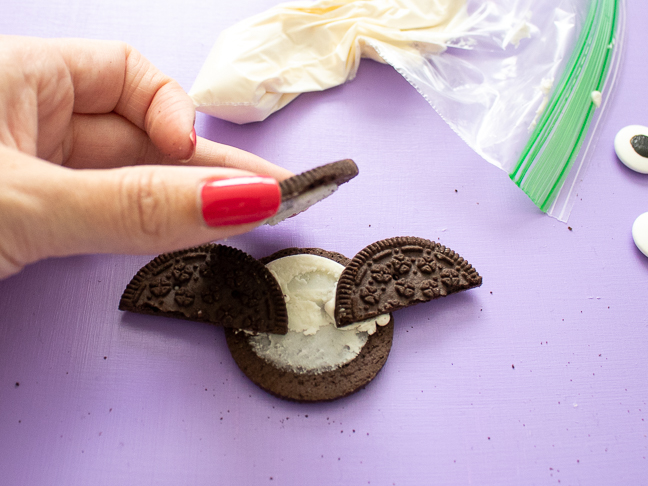 Step 3: Twist apart another cookie. Use a little chocolate to stick the wings to both sides and place the other half of the cookie in top. The cream filling helps hold it all together.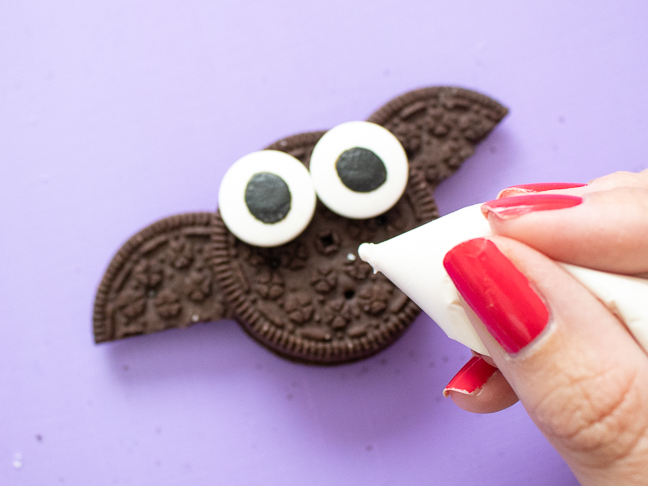 Step 4: Use the chocolate to glue on the candy eyes and dry little fangs.
Add them to the top of the chocolatey cookies & cream cupcakes below for a fun Halloween treat!
Oreo Bat Halloween Cupcakes