It's natural and important to be cautious about what you put in and on your body when you're pregnant, but there's no need to drive oneself crazy. Stress won't help anyone! There are so many gimmicky products out there, many of which are based off of fearmongering. When I read about new toothpaste brands coming out geared specifically towards pregnant women I worried that I may have done something wrong using Sensodyn. Turns out, it's all fine!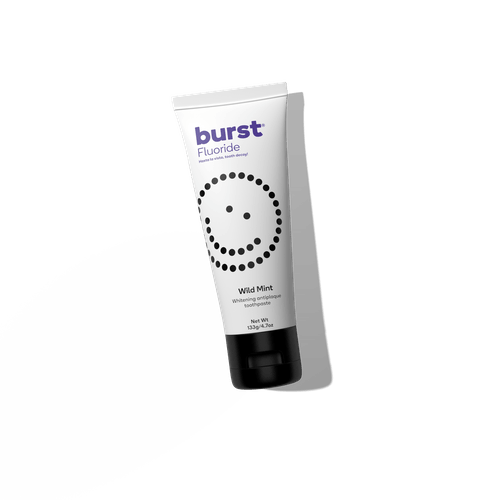 "Many pregnant women are worried about the type of toothpaste they use during pregnancy, however, there is no need a for a specific type of toothpaste during pregnancy," says Dr. Shaun Flynn, DDS and chief dental officer at BURST Oral Care. That said, many pregnant women find that they are suffering from inflamed, bleeding and/or sore gums. If that's the case then, of course, reach for a toothpaste designed to target those issues, but that withstanding there is no need to be afraid of using the same toothpaste you've been using for the decades preceding your pregnancy. Pregnancy can effect dental health in many ways, however, so it is important not to let dentist appointments slide by the wayside – especially if you're throwing up a lot, which can damage your enamel, putting you at greater risk of tooth decay.
In the same way the pregnant women don't need special toothpaste, babies don't need them either – though you might want to stock up on ones geared towards kids because of the more appealing flavors.
"At around three months, the baby will start to develop teeth so using any toothpaste with fluoride will help with the development of the baby's teeth," says Dr. Flynn. "There are misconceptions that fluoride can cause harm to the baby, but that is false. You can always use toothpaste without fluoride, but my recommendation is that you use any toothpaste that has fluoride as well."
More About Pregnancy Health: