Are you looking for an amazing, original new toy that your kids will love? Look no further.
I was lucky enough to trial the new Treasure X: Aliens pack featuring 12 steps of oozy, slimey adventure. It's geared for boys from 5-8 years old. My son is 7 so I got him one to see what he thought and he absolutely loved it.
It has two essential components for a successful toy experience: Fun & Slime. What kid doesn't love that? I'm pretty sure my daughter would love it too!
When my son saw the packaging he couldn't wait to get his hands on it. He removed the alien from its crystal vessel with such excitement I knew I had picked a winner. Then he got to dissect it and watch all the ooze seep out of its stomach! Happy days! There is a special X-tool that he could use to remove the skin and rib cage. Gross I know but he couldn't get enough of it.
Inside the alien's stomach he found a stash of fabulous goodies including a Treasure Hunter figurine, a Weapon, a Gut Critter and special Treasure! It truly is the gift that keeps on giving.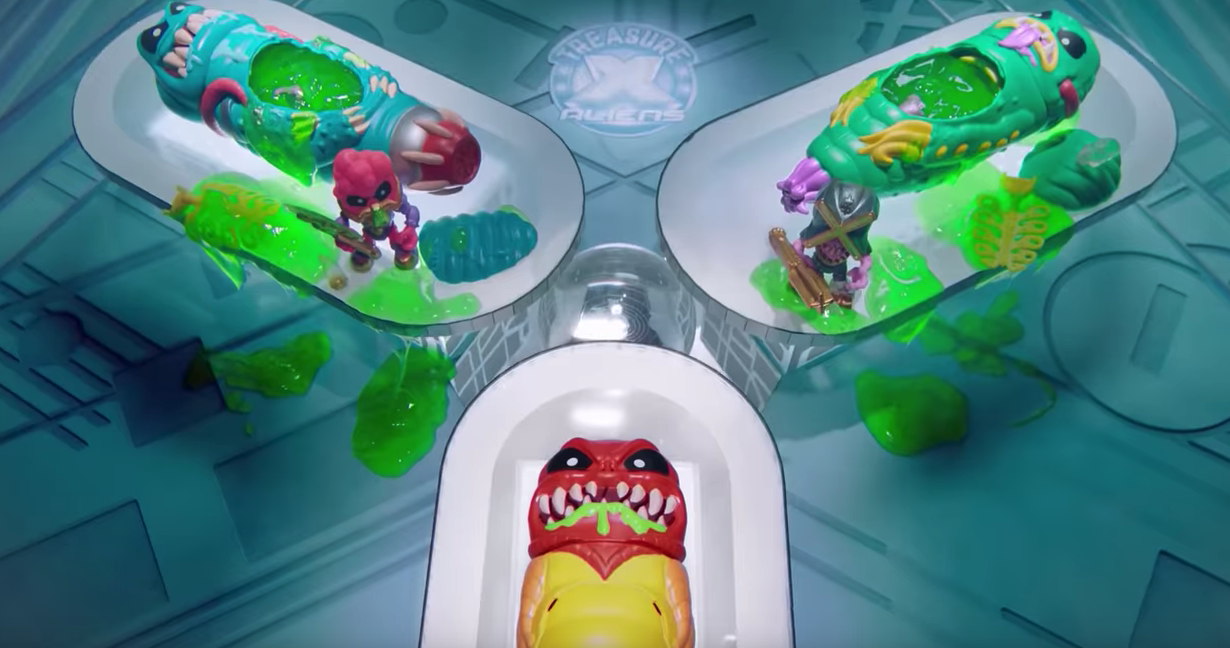 The cool thing is there is Treasure in every pack, hence the name. What he was most excited about was the fact that it could be a real gem known as a 'peridot' in each pack. Peridots have been found in meteorites! I was secretly excited too.
He couldn't wait to take his Treasure X Aliens Pack into school for news and tell his friends he had Treasure from outer space!
What makes Treasure X: Alien Hunters such a unique experience is the unboxing. Kids are obsessed with opening goodies as you can tell by the amount of YouTube videos on the subject. Each pack features a slow reveal with a collectible Treasure Hunter figure in every pack and the chance to find real gems!!
There is a container included in the pack to store all the slime for some extra gooey fun. My son chose to squish it all into the alien's head and watch it ooze out of its eyes, nose and mouth, obviously.
There are 18 Treasure Hunters to collect so your boys can have fun swapping.
It's great value at $25 a pack so I'll be stocking up for birthday presents.
The Treasure X: Alien Hunters collection is available from all good toy stores. Check out this cool commercial for more info!