Shopping for a home security system can be overwhelming. There are a ton of options out there covering a wide spectrum of price points. Is it worth splurging on professional installation? What if you make a mistake with DIY installations? How can you tell the difference between a flashy gadget and something that is actually protecting your family? How comfortable do you feel with sensors and cameras and audio recording in a day where data privacy and hacking is a major concern?
We reached out to industry leaders to put together a handy shopping guide for home security systems to keep the whole family feeling safe and secure.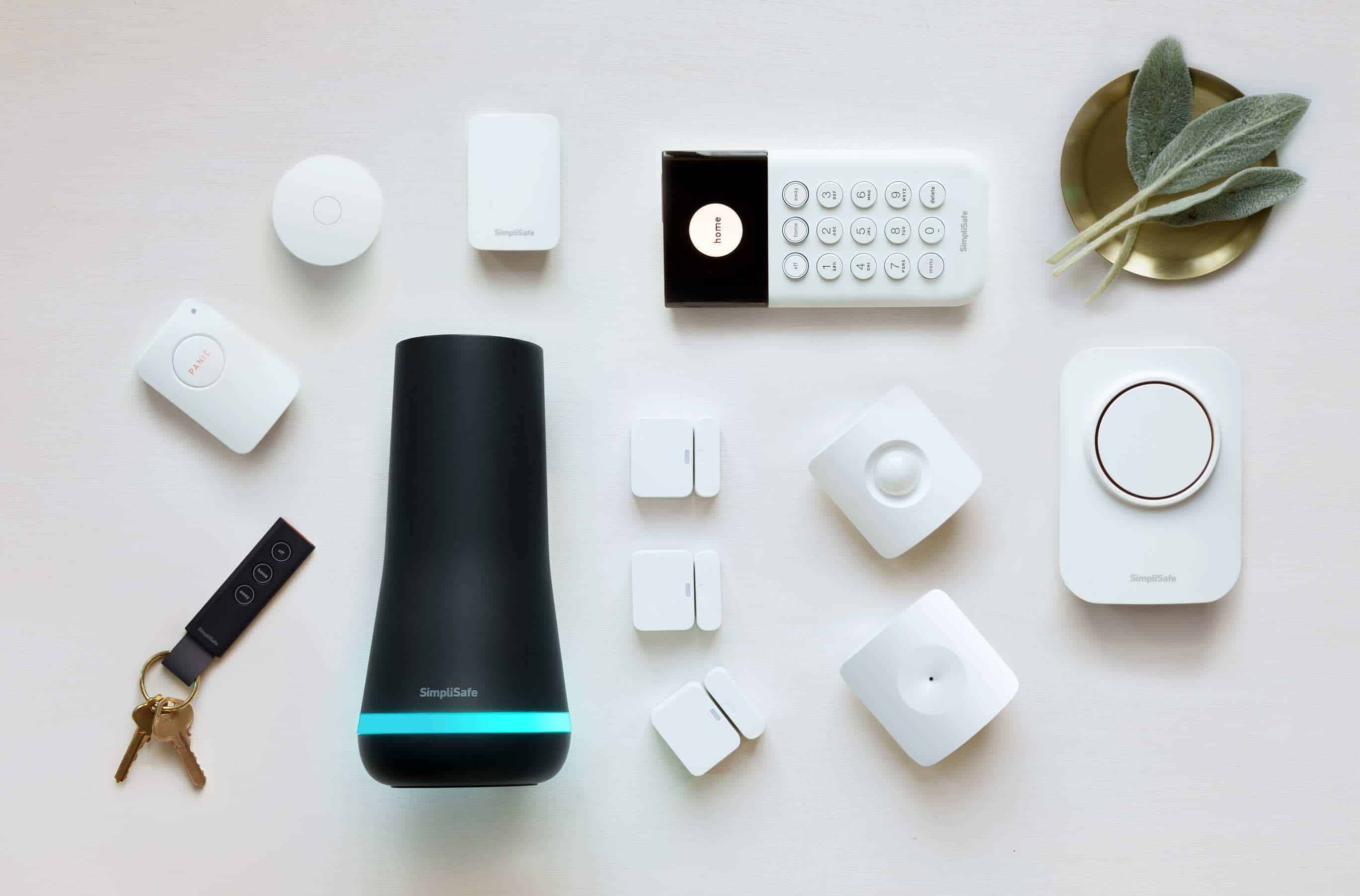 The benefits of DIY installation.
"When thinking about home security, families often prioritize flashy gadgets over function and everyday ease of use however there are important factors not to overlook," says Amy Nagy, the director of communications at simplisafe. "Among the countless options available today, look beyond the buzz for a comprehensive option that offers DIY set-up and will give you confidence in everyday operation of the system. Knowing how your security system works and how monitoring professionals will respond to an alarm event is important above all. Secondarily, it's important to consider if and how your security system can move and grow with you and your family. The beauty of DIY install systems is that they can be removed and re-installed with ease. Moreover, if you're moving from a one bedroom apartment to a four bedroom single family home, components like additional entry sensors, cameras and more can easily be added and integrated with an existing system."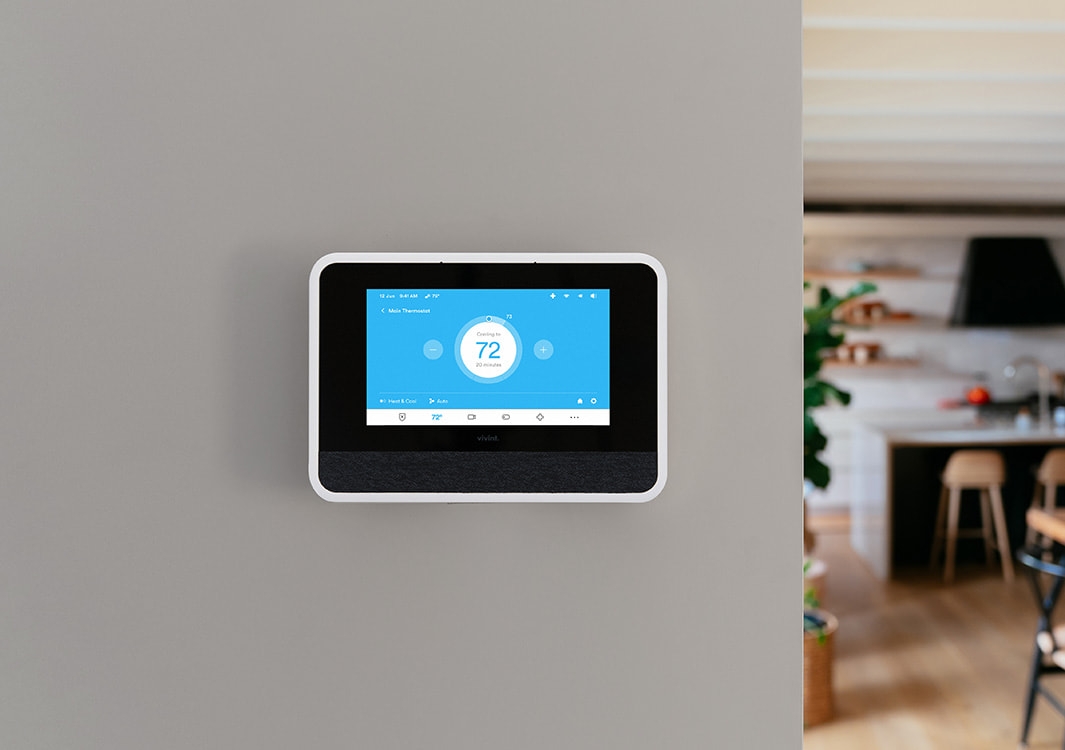 The benefits of professional installation.
No headache or hassle! "Some smart devices are quick and easy to install, but many involve drilling and electrical work. Even something that sounds simple, like connecting a video doorbell camera or installing a smart thermostat, requires working with your home's electrical wiring and getting multiple smart home devices to seamlessly work together can often be difficult," says Roger Emmer, sr. director of product marketing at Vivint Smart Home. "It's hard to enjoy the full benefits of home automation when you can't get your system to work together. DIY can also get complicated if you need to troubleshoot. Rather than having a single company you can contact for support with your entire system like you would with a professionally installed system, you may end up having to call tech support for each individual brand."
On the other hand, professional installation takes the headache out of getting a smart home up and running. You don't have to worry about whether or not you have the right tools or spend hours going through instruction manuals. "You'll also know exactly how to operate your system—following installation, your technician will train you on how to use each component of your smart home," says Emmer.
What to consider beyond break-ins. 
Smart home security has evolved over the years to offer whole home protection. "This means that in addition to protecting against burglary, many security systems offer the ability to protect against environmental hazards, like fires, water damage from leaking roofs and freezing pipes," says Nagy."The benefit of having smart environmental sensors is that you can be notified right away before minor issues become major repairs. Not to mention, many insurance providers offer discounts for those who have smart home security and professional monitoring, so there's a cost benefit as well.
Smart home security cameras can also be used as baby monitors, pet cams or to check in on your loved ones. "Canary's smart home security cameras, for example, offer all the benefits of home protection while enabling families to stay connected to their loved ones at home via features such as 24/7 watch live, motion and person detection, two-way talk, a Safety Button, and more," says Grace Kim, vice president of marketing and communications at Canary. "In addition to all this, smart home security solutions like Canary allow you to save video clips of those special, memorable moments that your camera may capture."
Let's talk nanny cam.
"Parents who want to keep an eye on their children and their babysitter can install an indoor and/or outdoor home security camera," says Kim. "Key features that parents should consider in a nanny cams include 24/7 watch live, two-way talk, motion/person detection and video downloads. These features allow parents to easily and securely check in on their children and babysitter simply from their smartphones from anywhere, anytime. It's also important to keep in mind that state laws on home security cameras vary, so families should make sure they're in compliance with their local laws surrounding what they can or cannot record when it comes to video and audio surveillance."
 What about hackers?
Take security seriously. "When shopping for home security products, consider the equipment's security settings and encryption, password and tamper resistance technology and make sure your home's Wi-Fi network is secure," says Emmer.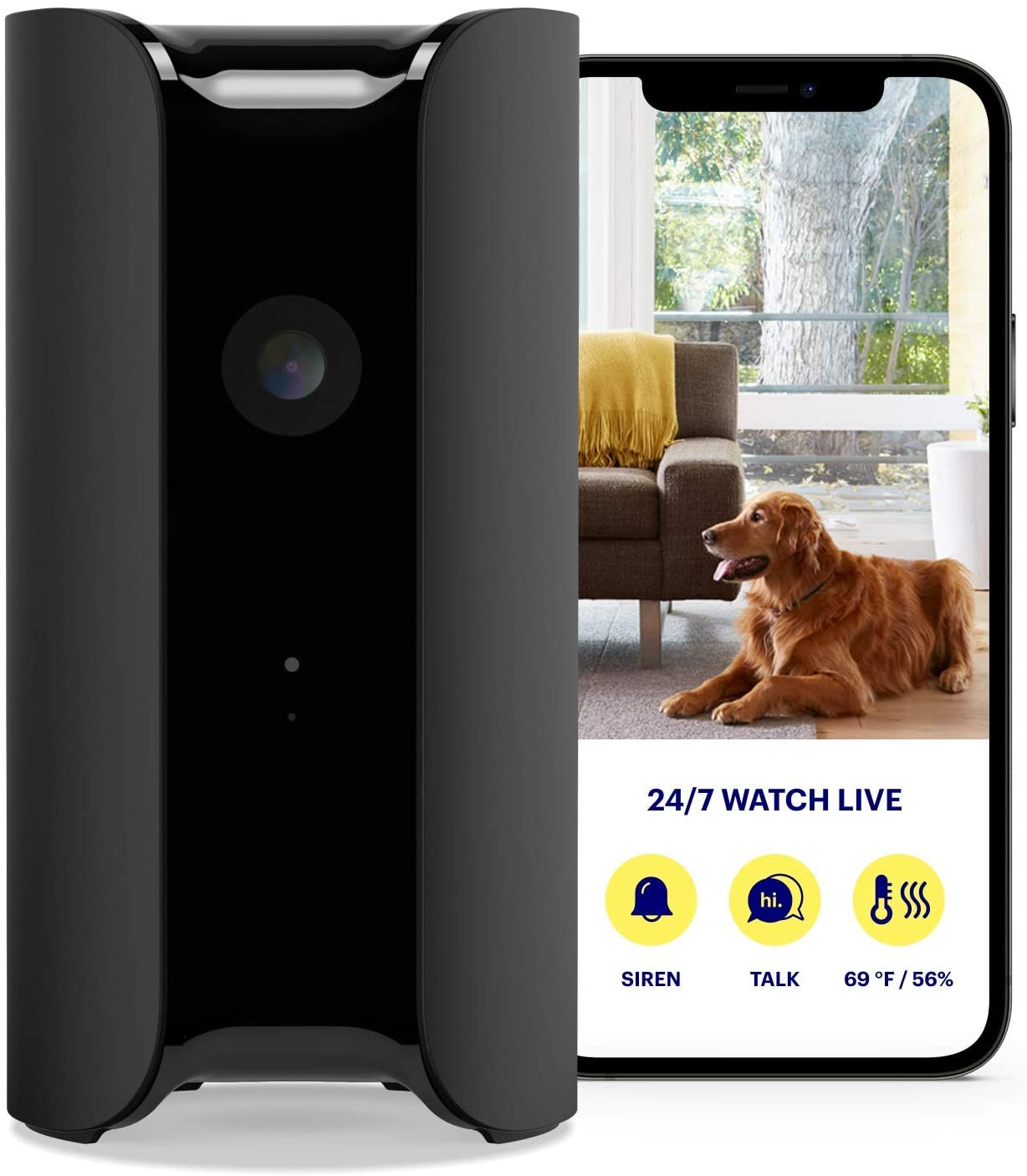 Should you splurge on monthly subscription options? 
When evaluating potential monthly subscription costs, it's important to understand the added benefits and evaluate how those benefits will impact your personal situation and needs. "When it comes to home security, if your main objective is the peace of mind knowing that burglars or unwanted guests will be scared off, then a monitoring subscription may not be necessary," says Nagy. "However, if your objective is full visibility into your home environment and the assurance that your home and loved ones are being looked after by professionals, then the monthly subscription cost may be worthwhile. For busy moms, the monthly professional monitoring fee has the added benefit of giving them full mobile app access, meaning they can arm and disarm their system from afar, set reminders, receive alerts and view footage all through the app."
That said, Emmer points to a real life example that's worth bearing in mind. "I like to share a quick story about the Bennett family. They had just gone to bed when their Vivint system detected dangerous levels of carbon monoxide. A Vivint monitoring center specialist contacted the family, who believed it to be a false alarm. The specialist convinced them to let the fire department check, who informed Mr. Bennett that there was indeed a leak and that no one would have survived the night if Vivint hadn't dispatched them. Hear the story in their own words here."
A few not-so-obvious considerations when choosing a security system.
Emmer highlights some important things to keep in mind:
Equipment ownership – Make sure you fully understand the terms of a purchase agreement before committing. Depending on your security system, you may own your security equipment—such as with Vivint—or it may be considered on lease from the company. This difference affects whether or not you can keep your security equipment if you move or cancel the service.
Glass break detectors – While motion and door sensors may be obvious considerations, break-ins can also happen via broken windows. To better protect your home and family, make sure your system includes a glass break sensor that will sound the alarm when a window is broken.
Disaster protection – Break-ins aren't the only threats homes face, so when choosing a home security system, look for one that includes smoke and carbon monoxide detectors and water sensors.
Insurance benefits – Some insurance companies offer discounts on homeowner insurance premiums to families that have a security system installed. To ensure you can benefit from this discount, ask the security companies you're considering if they can provide paperwork for your insurer.
More Product Guides: