The clean beauty trend has moved at a fast and furious pace and it is definitely here to stay. The newest member of the clean beauty club is Hugh & Grace. Just launched, the brand is already making waves in the industry thanks to their thoughtfully designed products. Their entire line is formulated with natural ingredients that are not only clean, but free from harmful chemicals known as Endocrine Disrupting Chemicals (EDCs), or hormone disruptors. Hormone disruptors are particularly dangerous because they are linked to infertility, obesity, autism, cancer, asthma and can be found in both synthetic and natural ingredients.
After a difficult 14-year struggle with unexplained infertility, founders Sara and Ben Jensen were empowered to create hormone-safe self-care products. Products formulated with high-quality, clean ingredients to help promote skin immunity, resiliency and beauty, naturally. And thus, they gave birth, so to speak to Hugh & Grace which is named after their son and daughter (both Ben and Sara's sisters volunteered to be their surrogates).
Want to transition from a traditional beauty routine to a clean one? While it can seem an overwhelming task at first, we've simplified things by suggesting you start with these three non-toxic products, so you're left looking fab and feeling good about the stuff you're using.
Hugh & Grace Restoring Face Serum – $95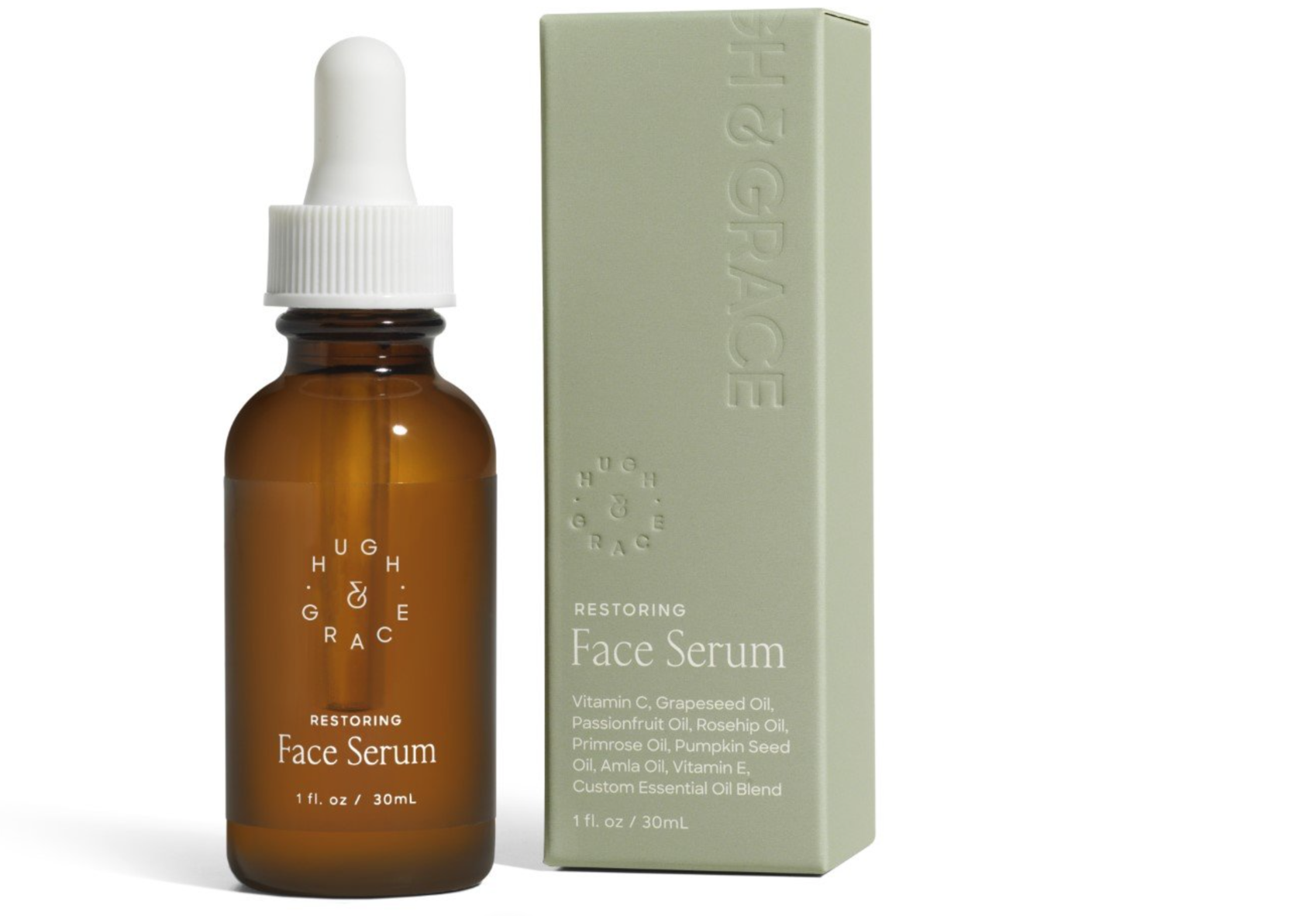 Because they are often packed with fillers and silicones, finding a non-toxic facial serum that suits your skin type can be one of the most difficult clean beauty products to find. But Hugh & Grace's Restoring Face Serum is 100% all natural and formulated with antioxidants and essential fatty acids that protect your skin's barrier from everyday environmental pollutants. Complete with Vitamin C, Grapeseed, Passionfruit, Rosehip, Primrose, Pumpkin Seed, Black Cumin, Alma oil, and their custom essential oil blend, this product looks and smells amazing. A few nights of using it will convert pretty much anyone who tries it.
Hugh & Grace Protecting Body Oil – $60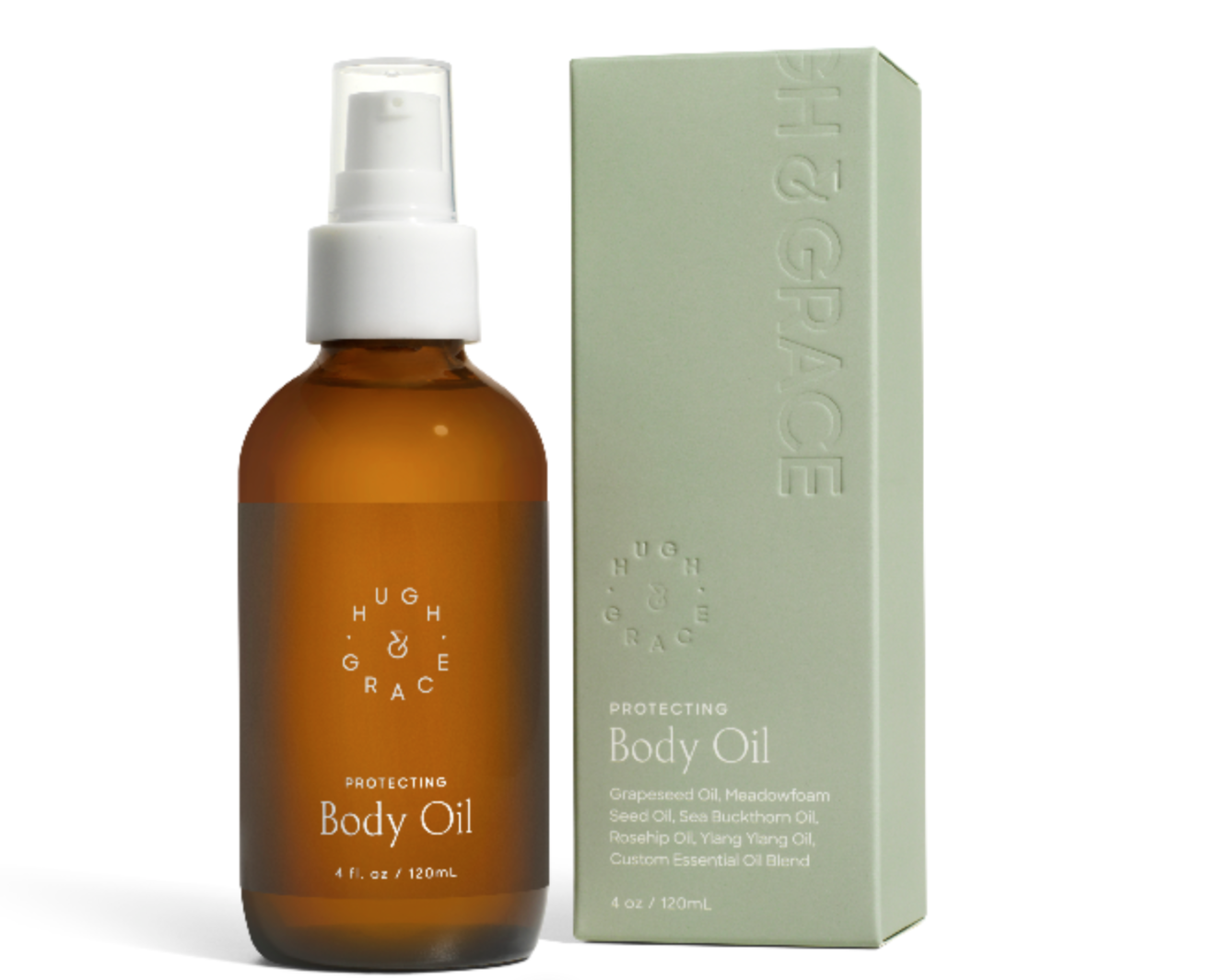 Just like most body lotions out there, conventional body oils can contain a range of unappealing ingredients like mineral oil and silicones infused with artificial fragrances and colorants. Enter Hugh & Grace's Protecting Body Oil. The all natural hydrating and nourishing formula helps to strengthen and protect your skin from daily pollutants and combats the hormone disruptors that lead to toxicity in the body. Rich in vitamins and anti-inflammatory properties, it softens, soothes and hydrates, while protecting and strengthening your skin. If you're looking for a one-stop-shop product you can feel good about using from head to toe, this is it.
Hugh & Grace Purifying Cleansing Bar – $15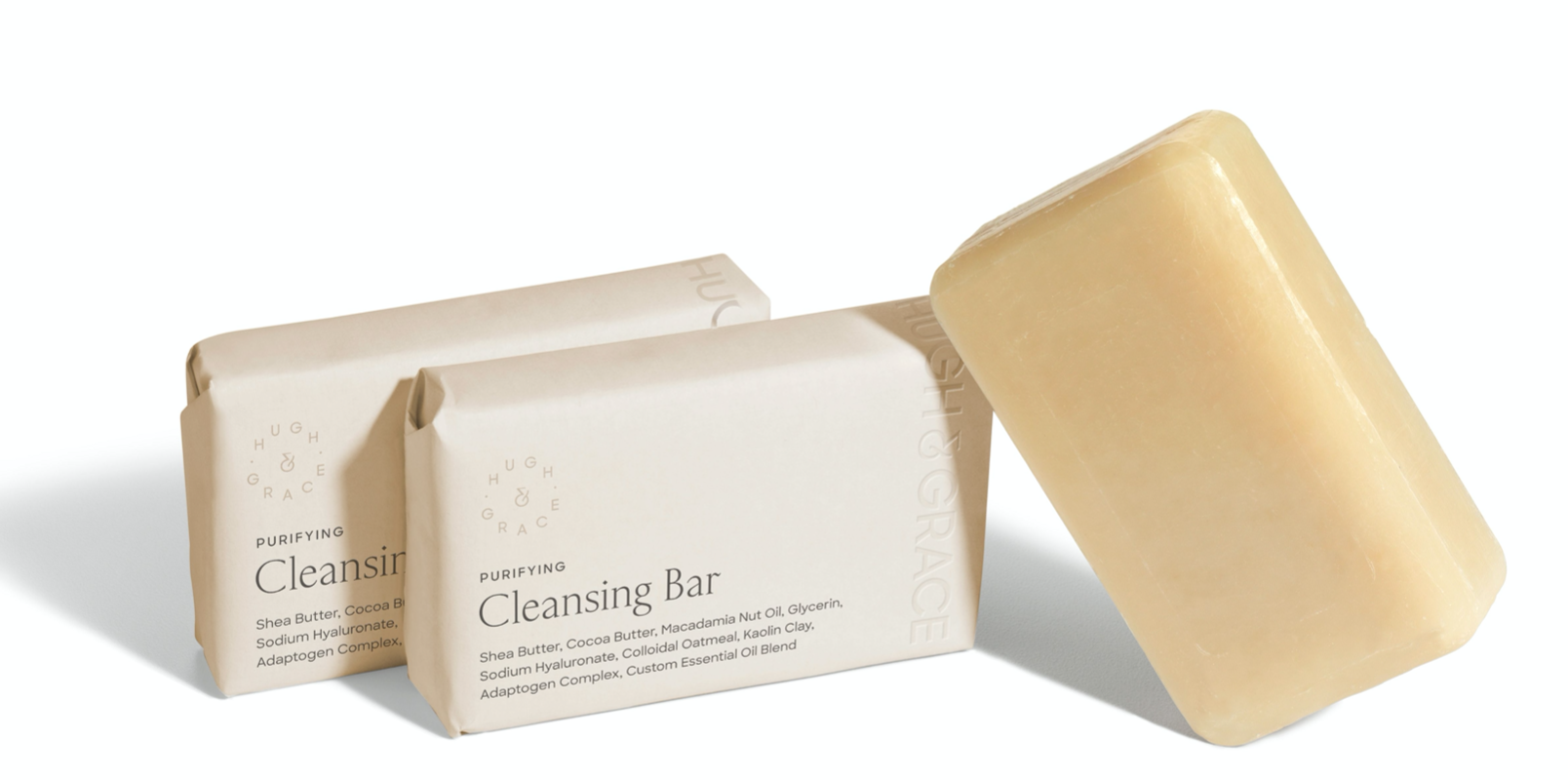 It has probably been some time since you've picked up a bar of soap to wash anything but your hands. But Hugh & Grace's Purifying Cleansing Bar will change all of that for you. It is made from a rich combination of hormone-safe ingredients formulated to deeply cleanse, detox, buff away impurities and recharge with powerful adaptogen extracts. This bar doesn't just clean, it helps strengthen and protect your skin, your largest organ, leaving your skin hydrated and strong. Plus, it comes amazingly scented, too.
More Beauty Picks: