Create this apron using sturdy outdoor canvas for your grilling hubby or dad and let them cook in style.  Three deep pockets keep tools handy and ready for use.  Using pre-made binding and bias tape makes the strap process a snap!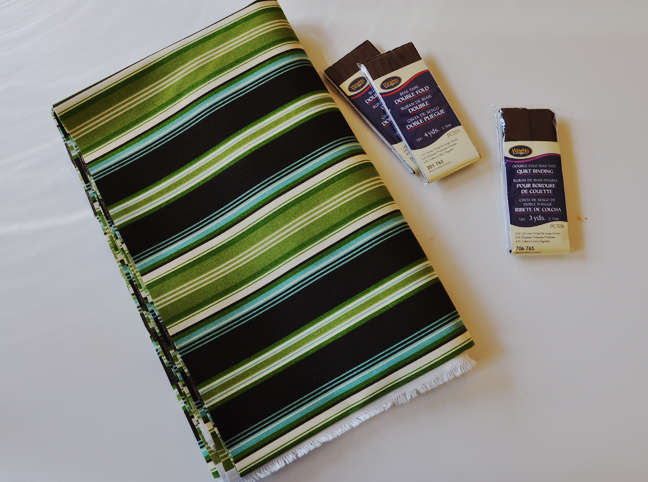 1 yard of 60″ outdoor fabric
1 package double fold bias tape (may need two, depending on size)
1 package quilt binding
Sewing machine and supplies
Pre-owned apron (for shape)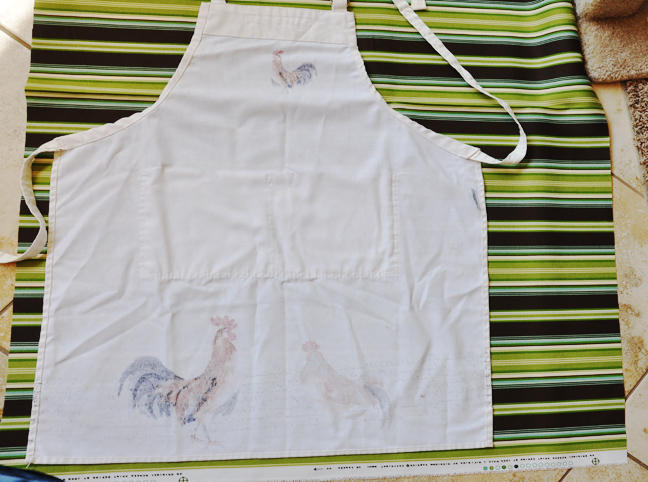 Using an apron from your kitchen, judge the shape and size to fit your man.  Mine was pretty much the size I needed.  Notice, I have it laid out opposite the grain, so we can use the full yard.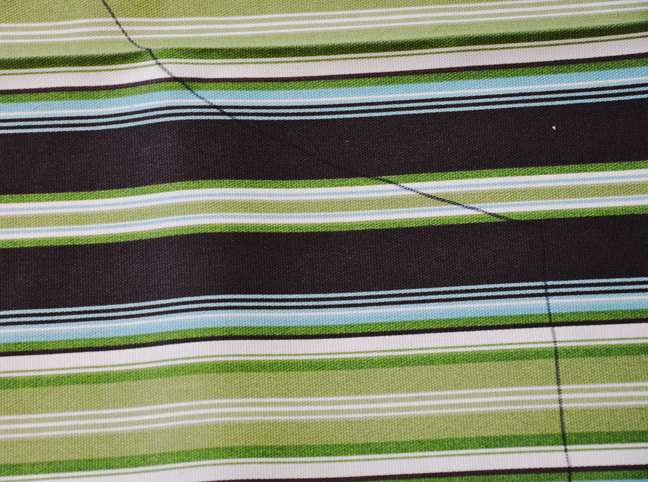 Trace out your shape right on to the fabric with a pen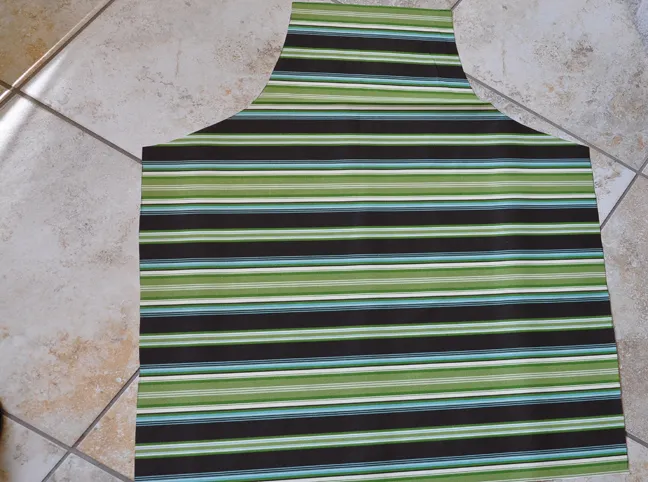 Cut out your apron shape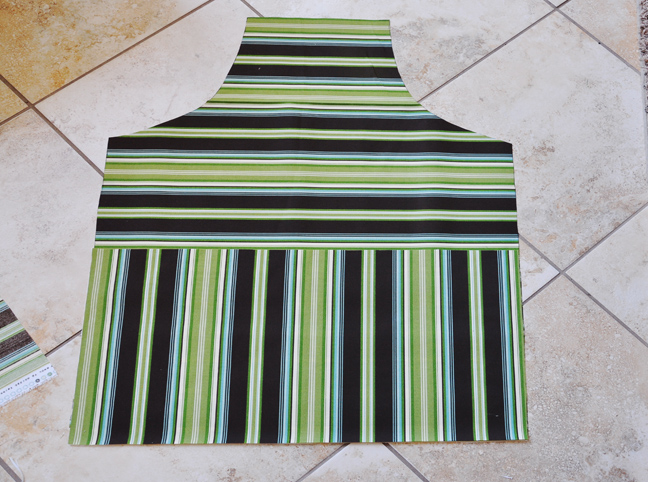 Next, cut another piece for the pocket.  Just use your judgment on height for your man.  Sew the pocket to the apron using an 1/8″ seam, leaving a bit free at the top to sew on the bias tape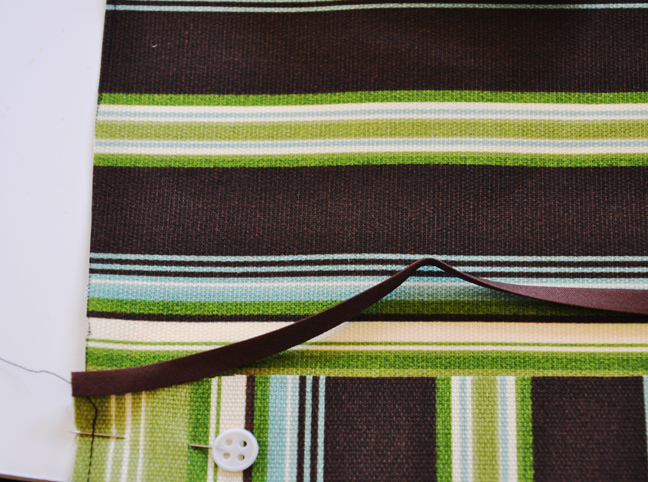 Sew a strip of the bias tape to the top of the pocket.  Don't sew it down through both layers of fabric!  You can do this step before you sew the pocket to the apron to make things easier.  Now sew up the pocket in two different places to create three separate compartments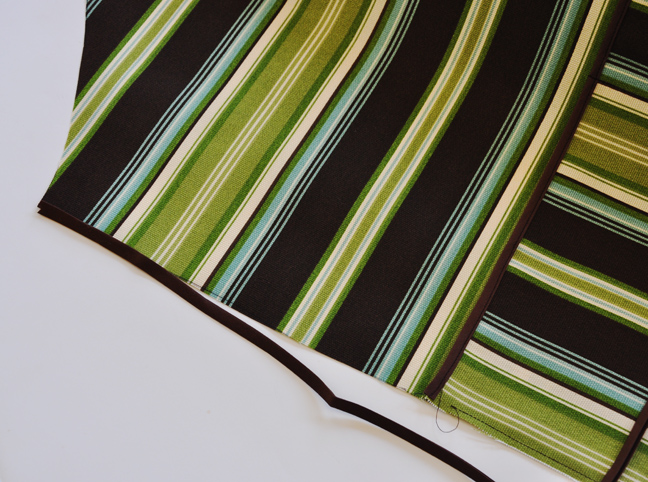 Add the bias tape the entire edge of the apron to close up all the raw edges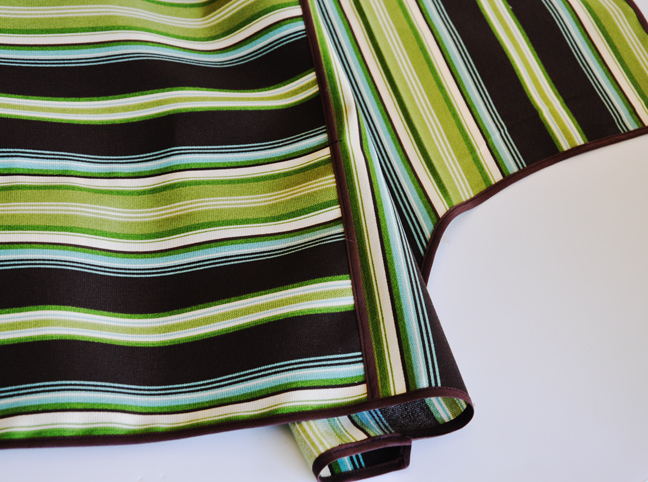 **TIP:  Bias tape is purposefully made with one side shorter than the other.  Put the smaller/shallower part of the bias tape on the FRONT of the apron.  That way when you sew it on, you are for sure catching the bigger/longer side on the back side**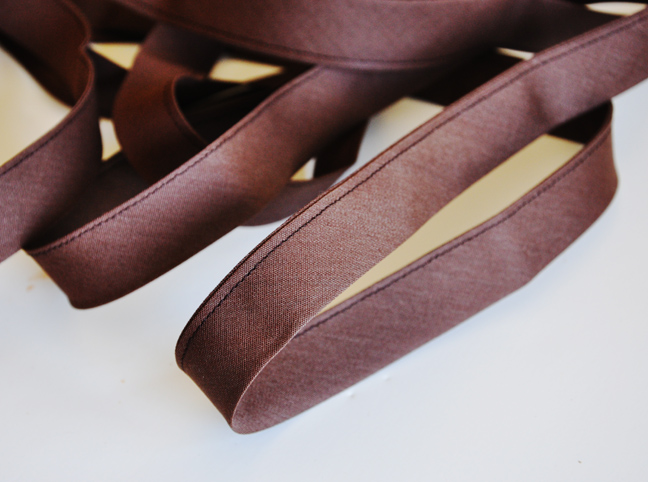 Take your quilt binding and sew it shut on the open side, the whole length of the strip, creating a quick strap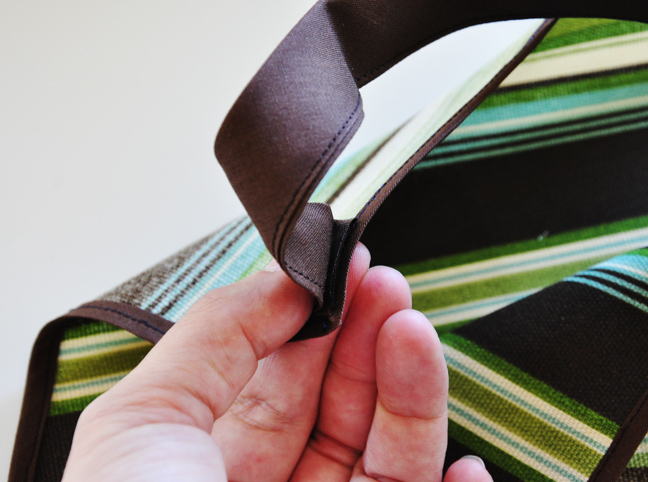 For the neck strap, cut 25″ of the binding and attach it to the outer edge of the top of the apron on the wrong side, folding the raw edge under to prevent fraying.  Repeat on other side.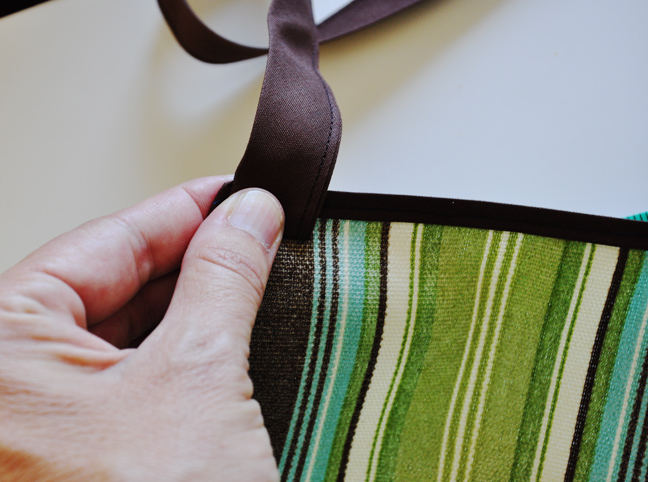 Follow the same method for the ties on the side, just under the curved part of the apron.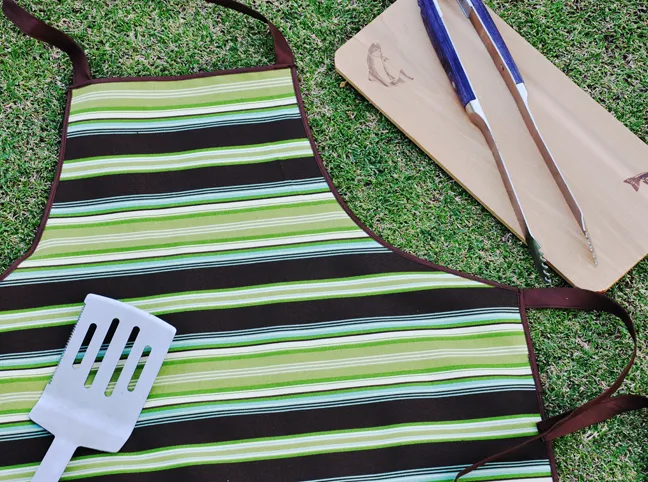 Give to your favorite dude and fire up the grill!