Expectant mom Vanessa Lachey explains why she's not-so-secretly wishing for a baby boy!
Vanessa and husband Nick Lachey are expecting their first child together this fall. The mom-to-be shared in a new interview that she's crossing her fingers for a baby boy!
"I've always envisioned a little boy first. Maybe because when I fell in love with Nick – the man of my dreams and the father of my children – I could easily imagine falling in love with the mini-him; that's how I see it."
Vanessa said when she admitted it on Twitter, some people were up in arms over her giving a "preference". "There was a lot of backlash, with people saying, 'How dare you! How dare you!' Don't get this confused: I want a healthy child, absolutely, first and foremost, God willing. But of course every mother has a vision."
She says that a little girl is in their future, too, she hopes.
"I can't wait, when we keep having more children, to sprinkle boys and girls throughout the family. And if I have a little girl, she's going to be Nick's angel, I'm sure!"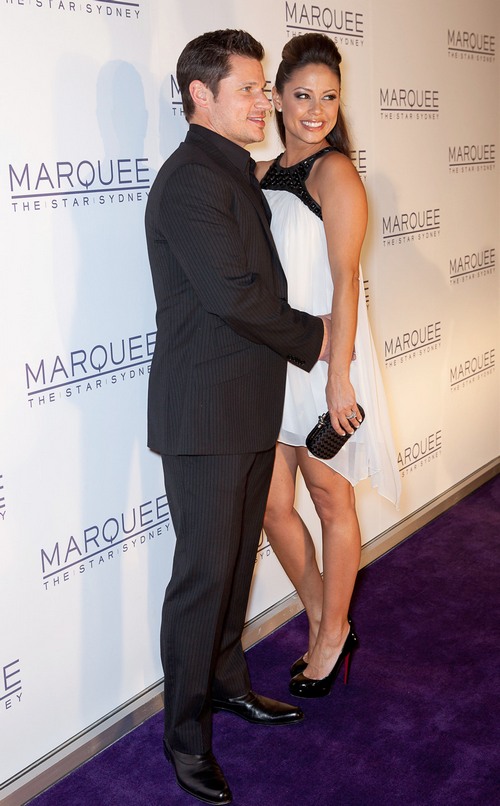 Photos by Wenn.com