Easter is almost here! Have you dyed eggs yet? We had a great time dying these striped eggs a few days ago and are sharing our process and tips right here!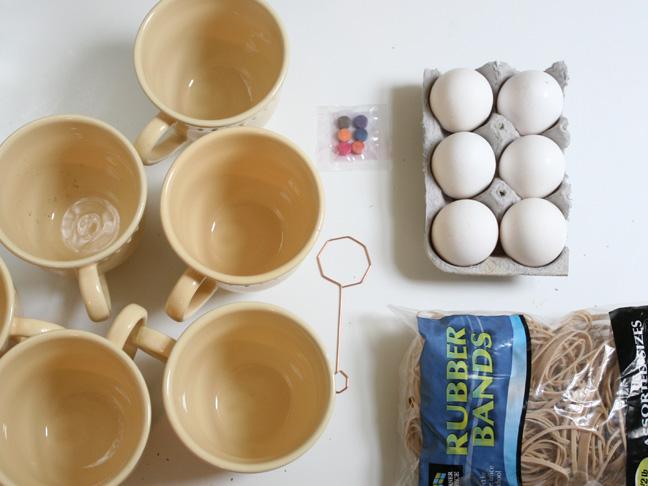 Supplies: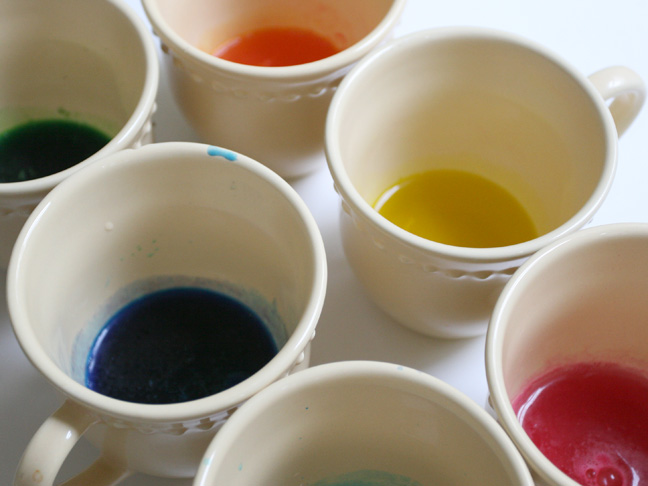 Mix your colors with vinegar and water according to your dying method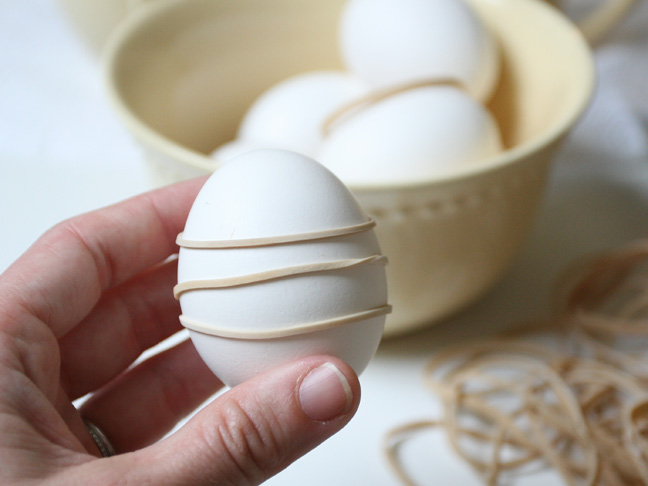 Take rubber bands and wrap around the eggs. If the rubber bands are too tight or not tight enough you may want to use electric tape instead.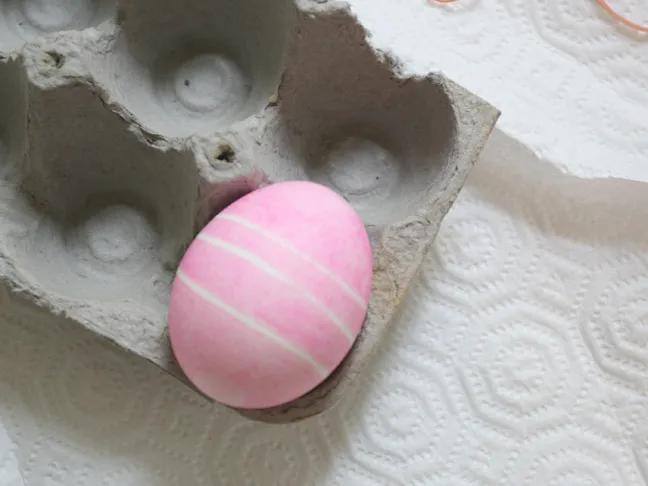 Dip in dye until desired color is achieved and let dry for about 1 a minute, turning 180 degrees and let dry for another minute.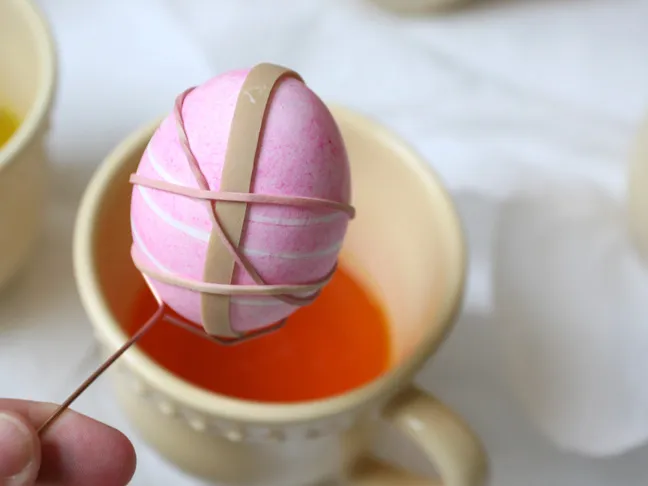 Using a new set of rubber bands (so the dye isn't transferred too much) wrap them around the egg again in a random pattern or specific pattern, depending on what you'd like the end product to look like. Dip it in a new color (I choose orange).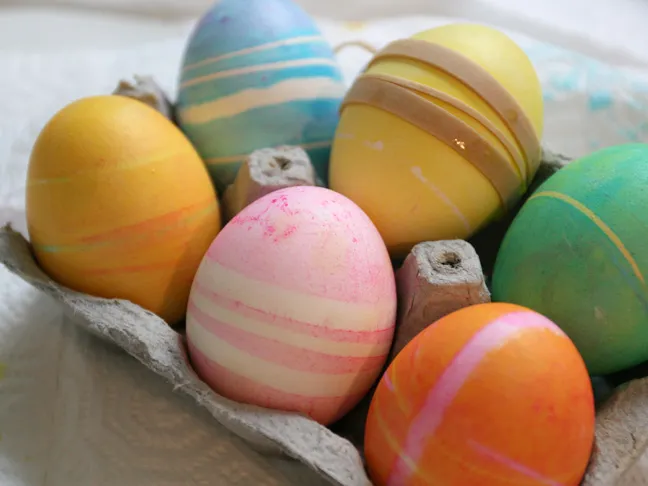 Let dry and dye additional eggs in varying colors and striped patterns.