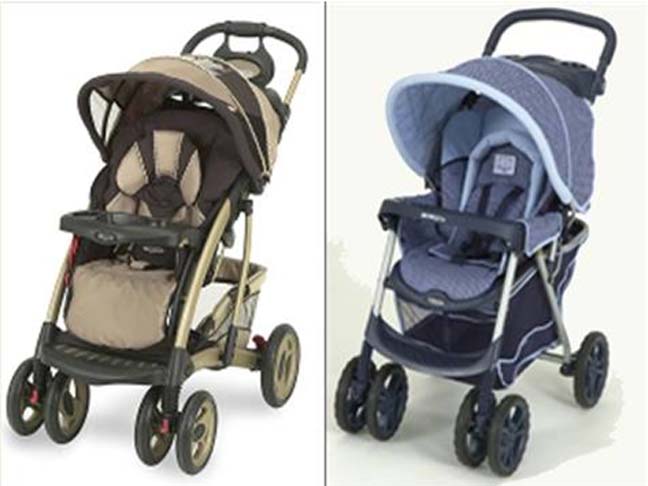 Today, Wednesday the Consumer Product Safety Commission issued a recall for an estimated 2 million Graco strollers in the Quattro Tour and MetroLite Lines.
What does this mean for you?
The recall is due to reports of 4 infants who died by strangulation while in the strollers as well as several reports of other infants who were cut and bruised whenthey became trapped between the stroller tray and the bottom of the seat. The recall covers strollers made before 2007 and distributed by Graco Children's Products Inc.
What should you do if you have a Graco Stoller?
1. The Graco Strollers being recalled are the Quattro Tour and MetroLite models produced before 2007. If you have one please stop using it.
2. For a complete list of the model numbers or the recalled strollers visit www.gracobaby.com
3. If you have a recalled stroller call the Graco hotline 877-828-4046 for a repair kit.
4. Most importantly never leave your child unattended in a stroller.