DIY bird feeders are a fun hands-on activity that keep on giving. Not only are they easy for the kids to make, but chances are you have many of the project items on hand already. There are plenty of simple bird feeder projects that are easy for kids to make, from a popsicle stick bird feeder to a toilet paper roll bird feeder. These DIY bird feeders will continue to bring joy long after your little ones have created them. Make more than one and then hang them in a spot in your yard where your kids can watch the birds eat from them.
1. Popsicle Stick Bird Feeder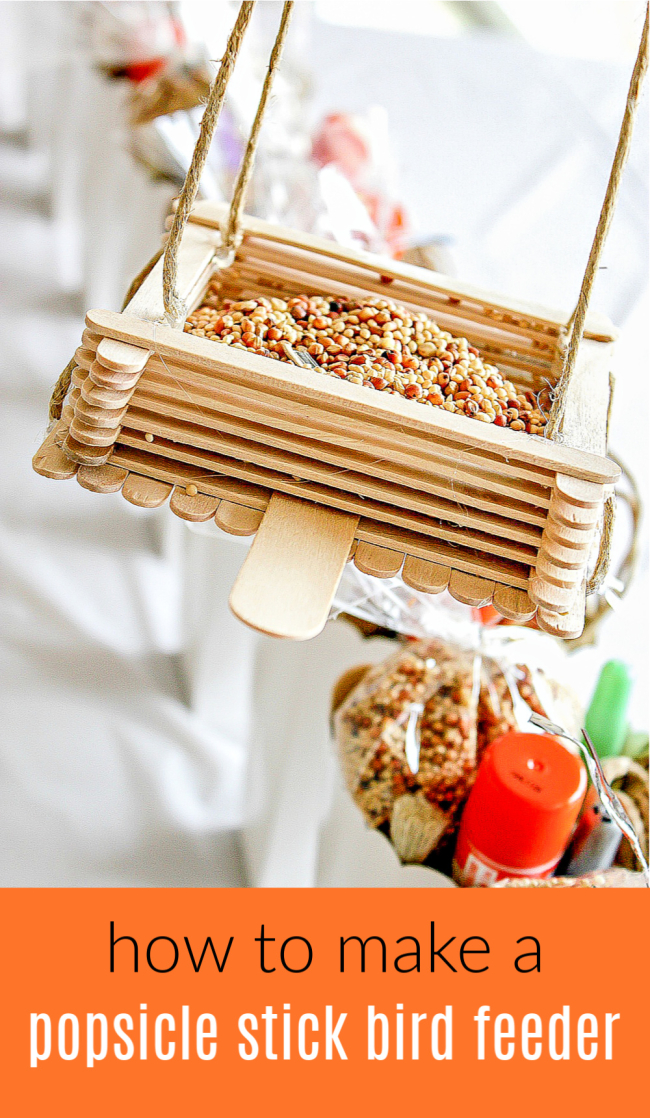 Once the warmer weather hits, there's no shortage of popsicle sticks from frozen treats. Use them to create a super simple bird feeder that's tons of fun to decorate.
Credit: Tonya Staab
2. Recycled Can Bird Feeder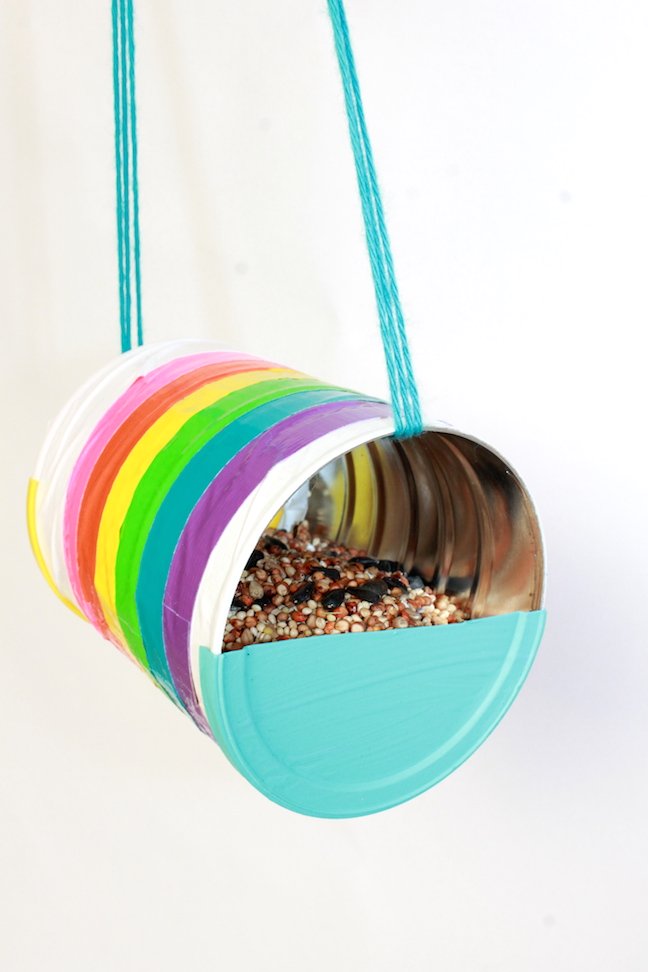 Many of us have stocked up on pantry staples these days and much of that includes canned goods. This is a great way to put those empty cans to good use, plus add a pop of color to your backyard.
Credit: Momtastic
3. Egg Carton Bird Feeder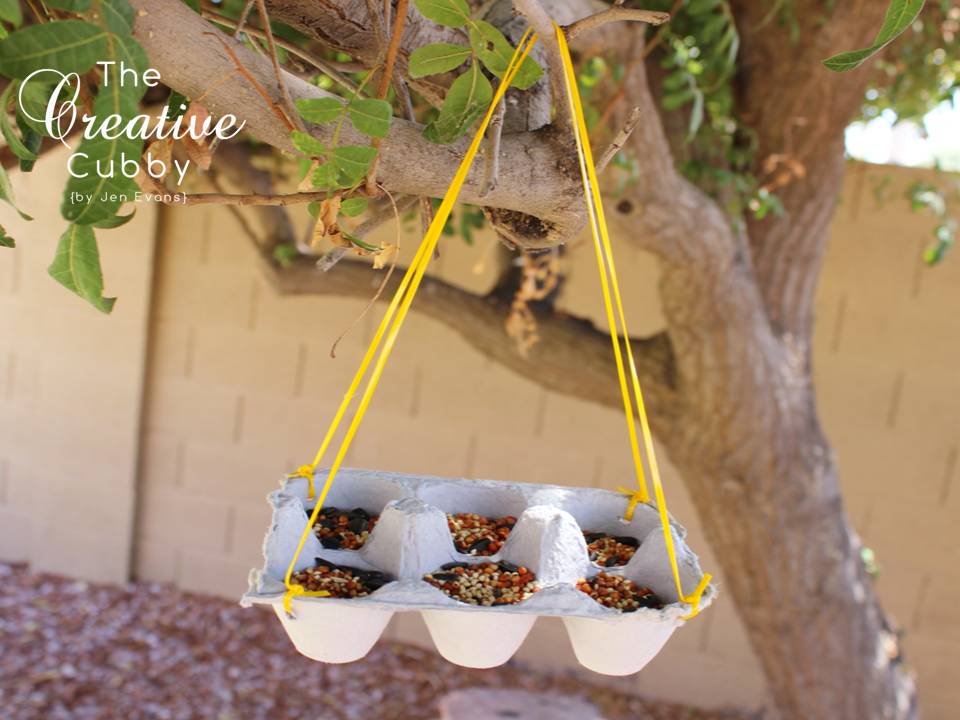 Egg carton bird feeders are a great way to recycle egg cartons while feeding the beautiful birds of the world. With minimal supplies, you can create an eco-friendly way to invite little guests into the yard.
Credit: The Creative Cubby
4. Cardboard Tube Bird Feeder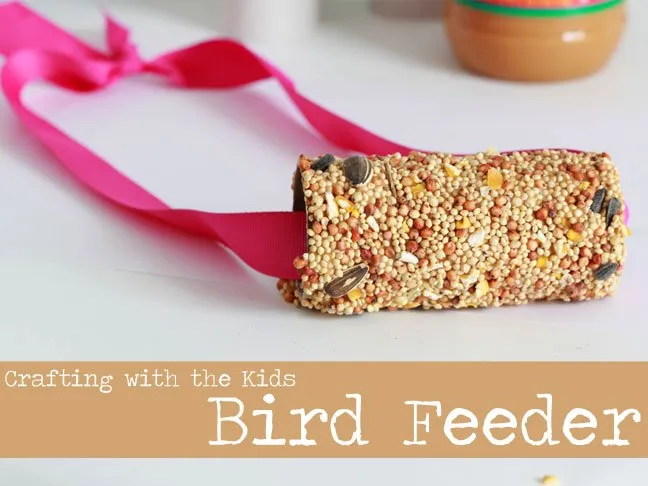 Use a brightly colored ribbon so the birds can easily find the bird feeder, and hang it on a tree by a window so your kids can watch different types of birds enjoy a snack!
Credit: Momtastic
5. Juice Carton Bird Feeder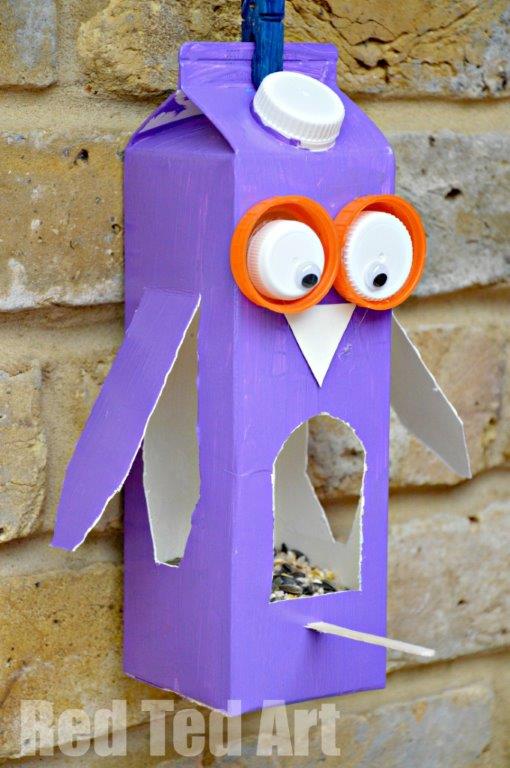 This eco-friendly DIY bird feeder is perfect for keeping the kids busy AND serving the flock of feathered friends visiting your backyard!
Credit: Red Ted Art
6. LEGO Bird Feeder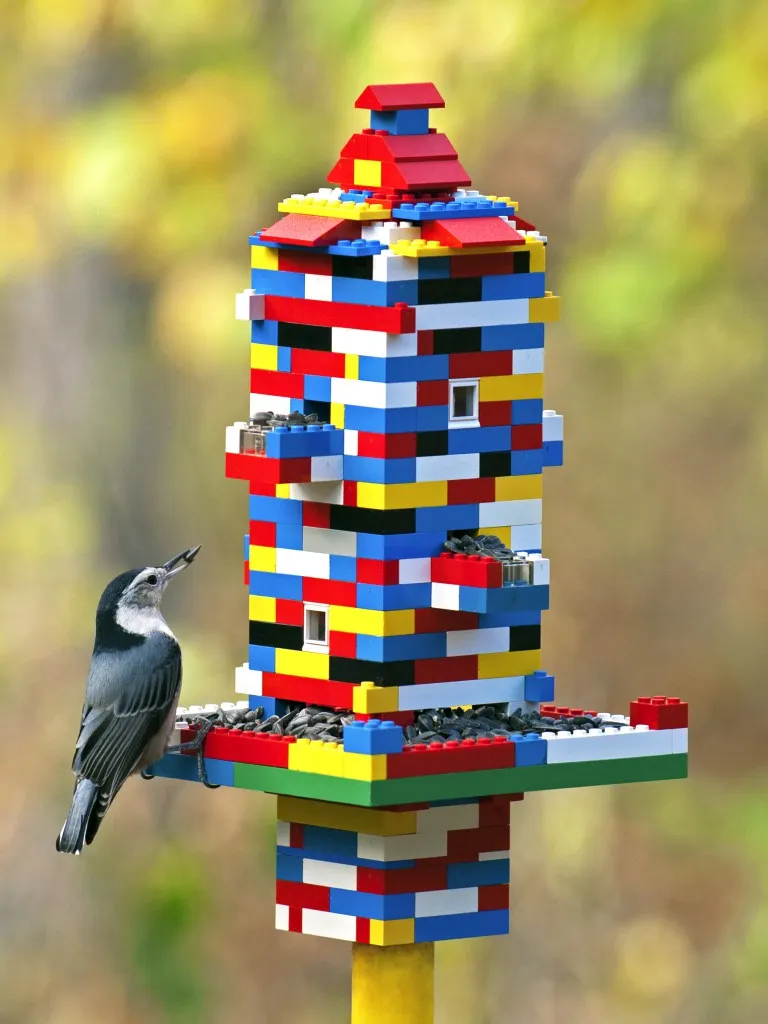 This DIY LEGO bird feeder is the ultimate project for any budding builder.
Credit: Project Feeder Watch
7. Citrus Rind Bird Feeder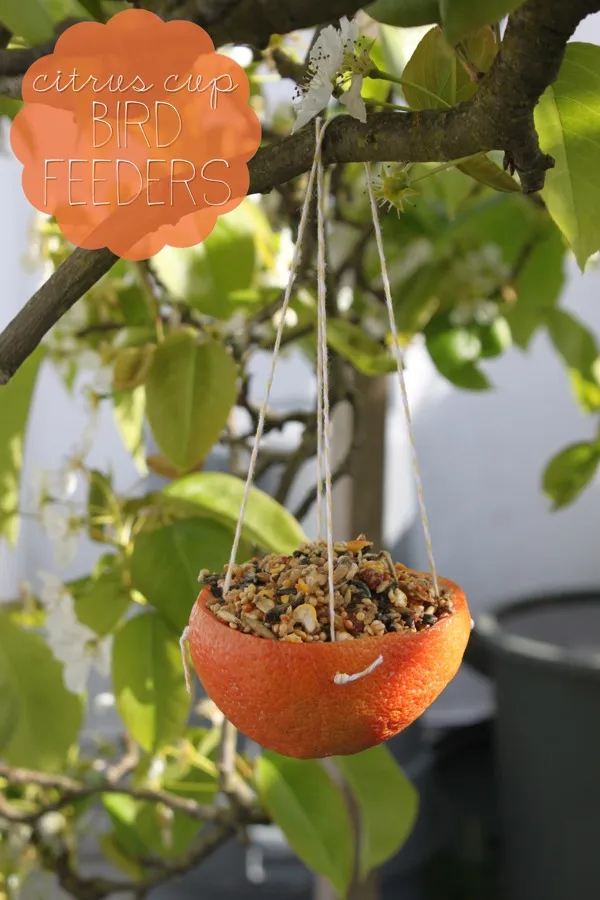 After you've eaten your orange or made your favorite recipe using your citrus fruit, keep your peel and recycle it into a bird feeder.
Credit: Mama Papa Bubba
More Crafts for Kids: