We all know that feeling of waiting until the last minute to buy a birthday gift or pick up a birthday card all too well. Then you tear apart the house hoping you have extra un-personalized cards lying around. Luckily, it's washi tape to the rescue! This easy washi tape cake birthday card has colorful layers of cake made from washi tape, complete with candles. Personally, my washi tape collection is getting out of hand! If you don't have different colors of tape, you can grab a set at your local craft store. In minutes, you'll have a cute washi tape birthday card that any recipient will love!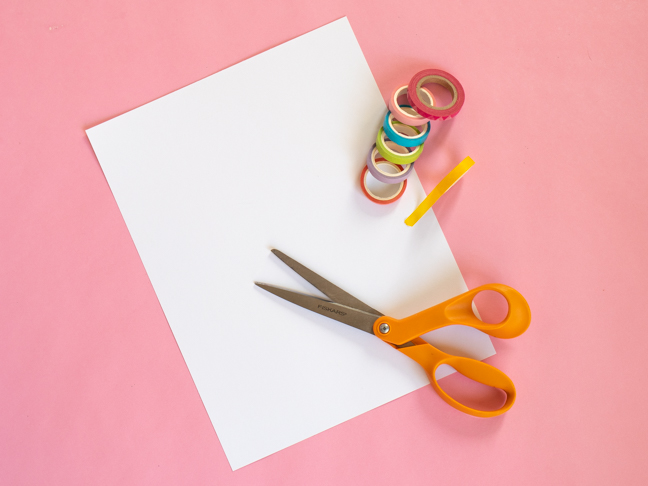 Supplies:
Cardstock paper
Scissors
Washi tape, various colors
Washi tape, solid yellow
Paper trimmer (optional)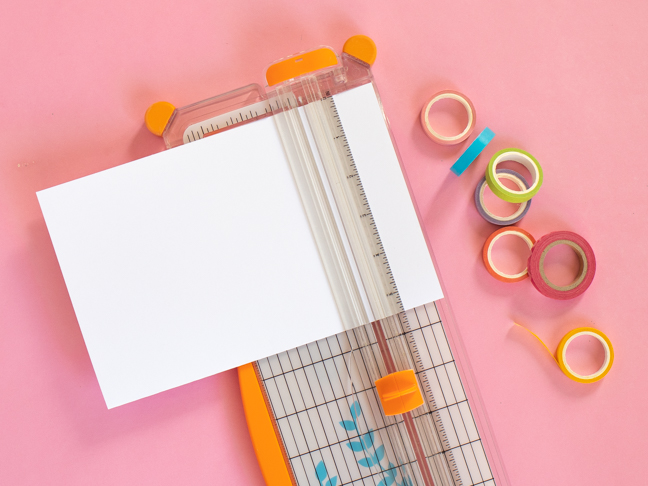 Step 1: Fold the cardstock in half, then trim to your desired size. You can use a paper trimmer or scissors, but a paper trimmer will ensure straighter lines.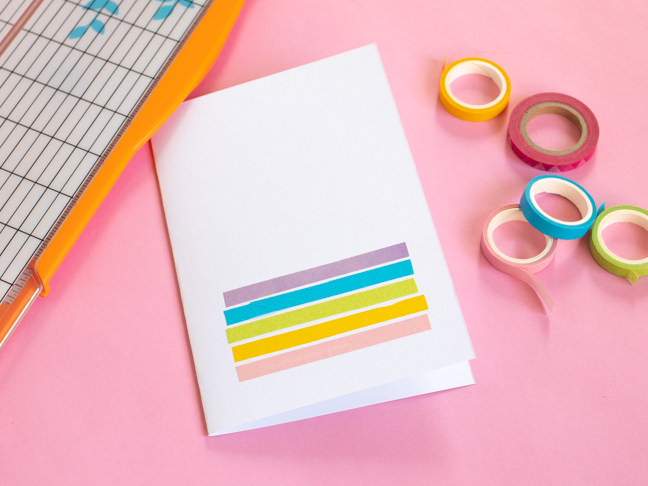 Step 2: Cut large equal-sized pieces of washi tape almost as wide as you card. With the fold on your left, layer them on top of each other with thin white spaces in between. This creates a look of colorful cake layers!
Step 3: Then cut smaller pieces of tape for the second "tier" of cake.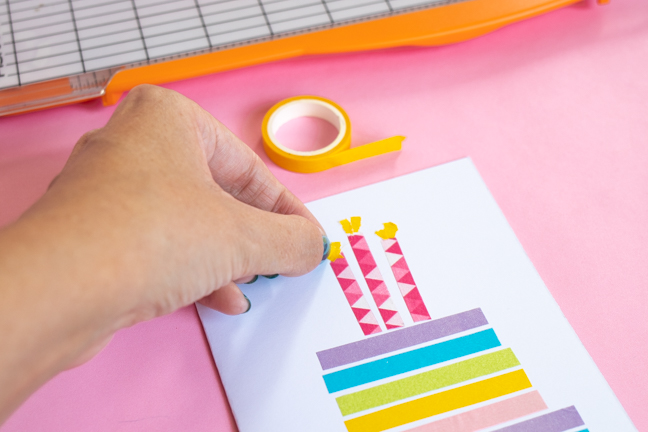 Step 4: Cut 3 or more pieces of contrasting tape to make candles on the top. Then tear off tiny pieces of yellow washi tape to make small flames on top of the candles.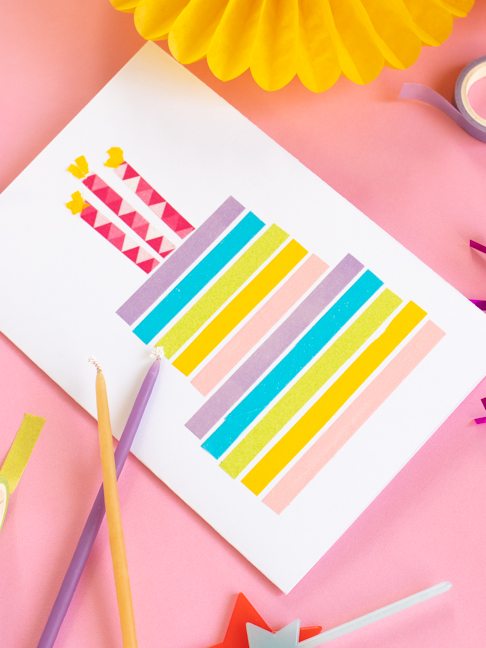 Now you can add any other decorations you'd like. Open up the card and write your personal message to wish someone a happy birthday! Even as a last-minute DIY, this washi tape birthday card will feel more personal and special than any store-bought card ever could!
More Washi Tape Crafts: