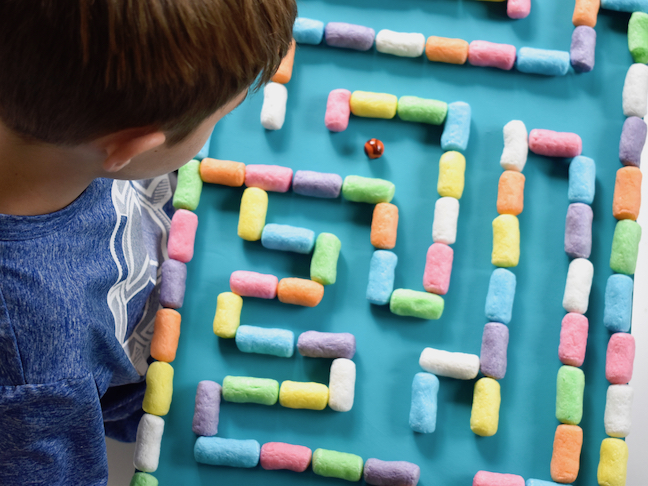 Need to challenge your little ones to do something different for a morning or afternoon? DIY marble mazes are not only fun to create but fun to play with after they have been completed. I found colorful puffs that look edible, but they aren't; they are the most amazing craft material. They are non-toxic and biodegradable, but best of all, they are a boredom buster, and guaranteed hours of fun for kids of all ages. Not only will your kids love to design a maze (with or without you) with these Magic Nuudles, but also construct buildings, animals and objects. It's amazing; once the bag is open and those tiny nuudles fall out, it's like a magnet of possibility and creativity for children. My kids made houses with furniture, and spaceships for their Lego characters.
No tape or glue necessary for your play-worthy design! Here's how to get this DIY magic maze party started in two easy steps.
DIY Magic Nuudle Marble Maze
Materials:
Foam core board
Magic Nuudles, (you can find at Joanne's or Amazon)
Sponge or wash cloth, dampened
Marbles
Directions: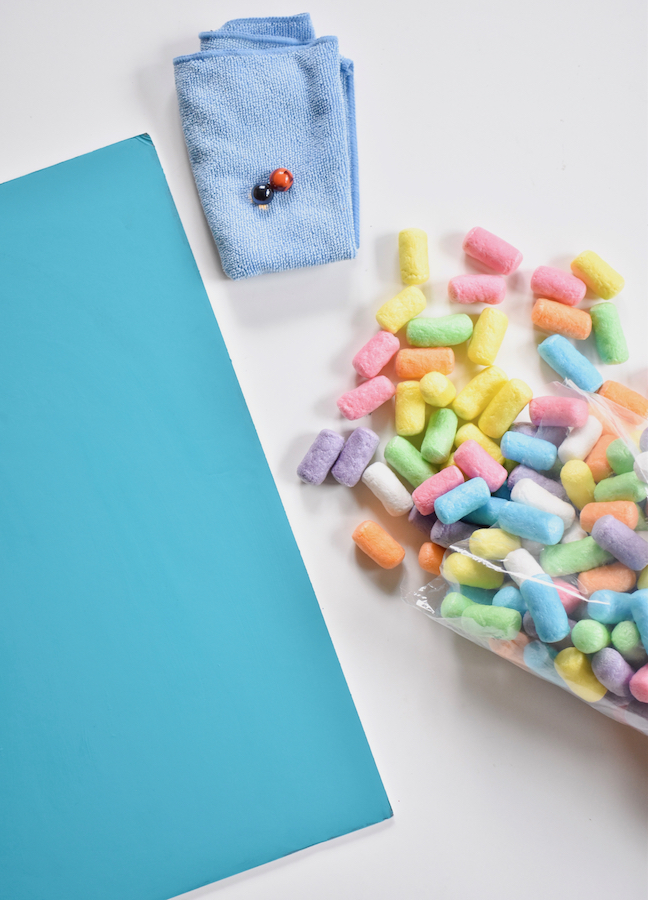 Step 1: Gather materials.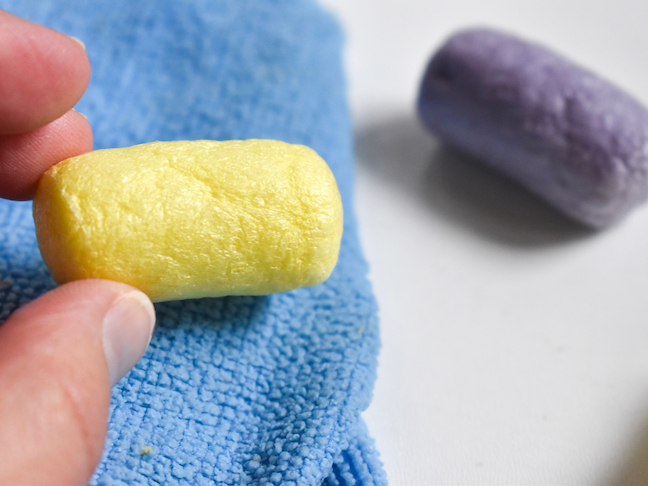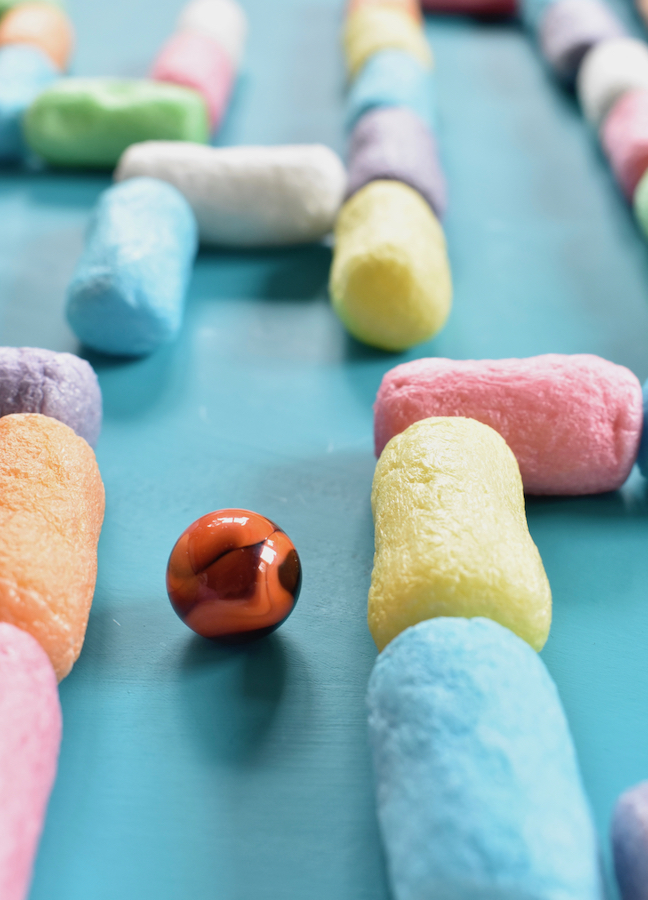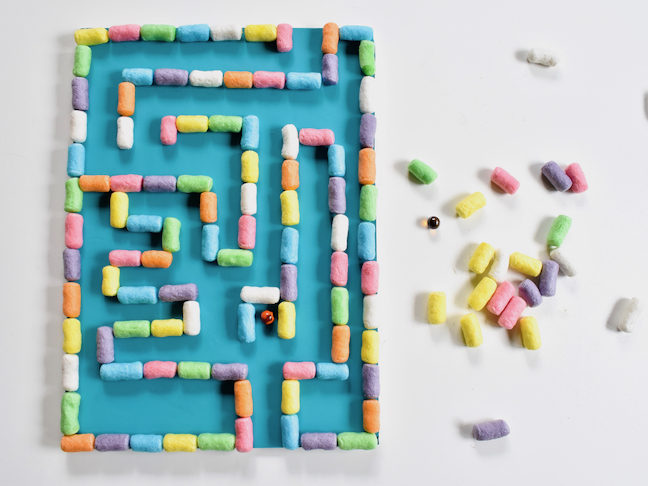 Step 2: Dampen the nuudles, one by one, on the sponge and begin to place on the board. You can follow a maze outline you find online, or create your own. Damp and set. That's it!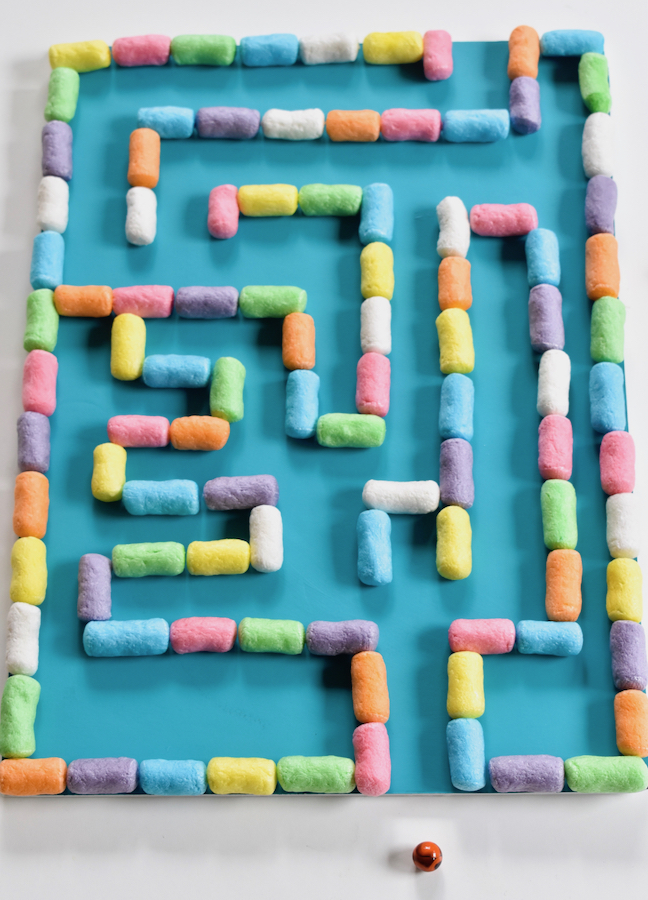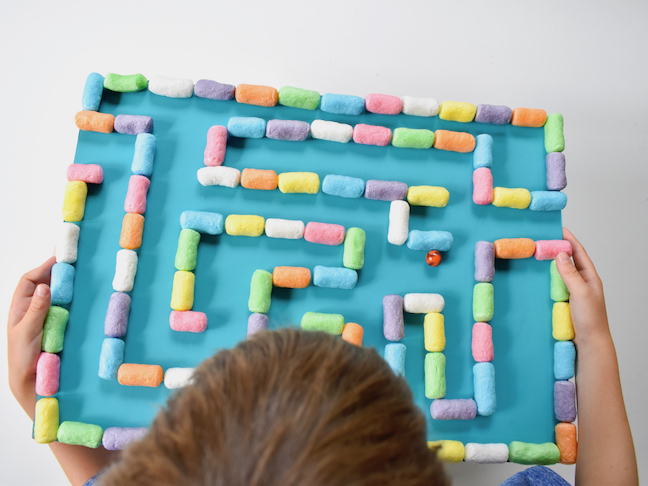 Step 3: Play. Here's an insider tip: if the marble maze gets too easy, or you have older kids and want to challenge them, the more marbles you use in the maze at the same time, the more difficult it is.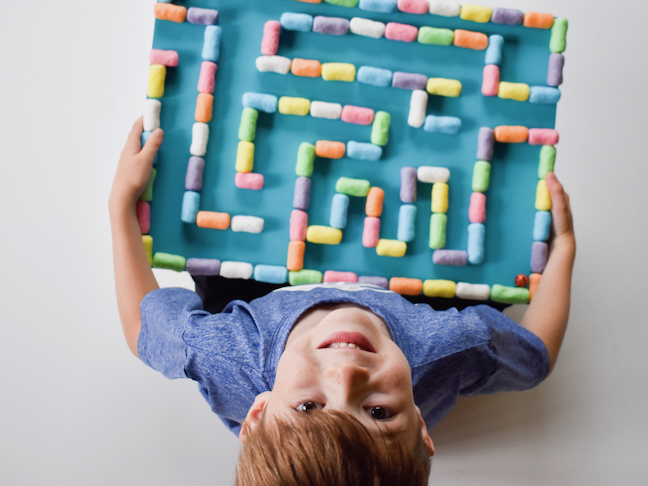 More Easy DIYs for Kids: