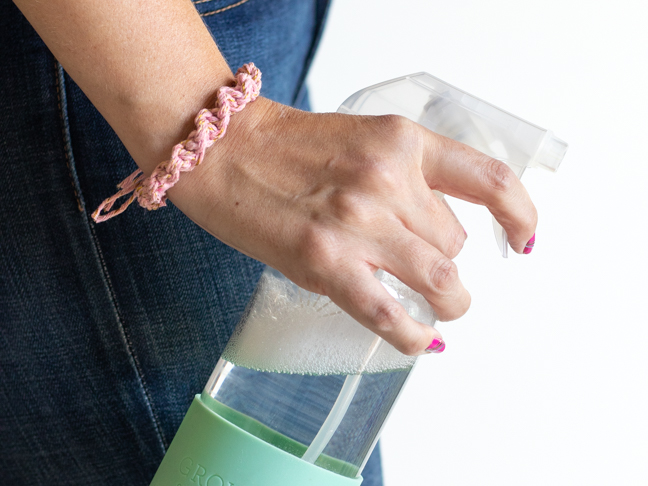 I love summer but I don't love the mosquitos that arrive with the warm weather. And as important as bug repellent is to ward off bites, I personally can't stand the smell of traditional bug sprays. But this year, I've got an all-natural solution for those annoying pests – an all natural DIY mosquito repellent bracelet. It's effective, stylish and it eliminates the need to constantly reapply foul smelling bug spray. Plus, this DIY mosquito repellent bracelet is easy to make and cheaper than buying bug spray from the store.
DIY Mosquito Repellent Bracelet: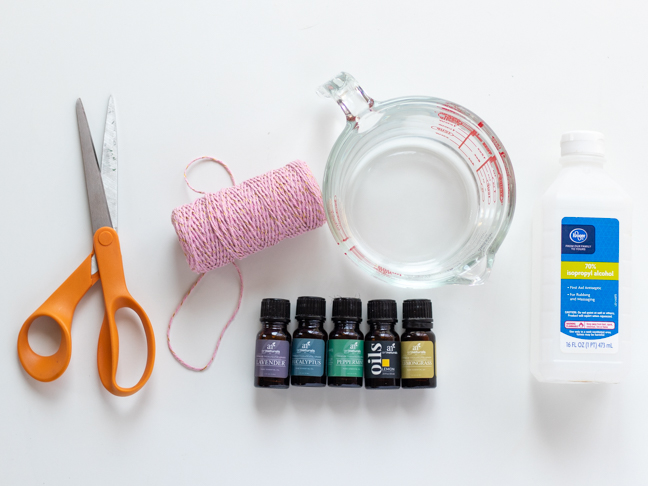 Supplies:
Thick string or macrame cord
Mixing bowl
Scissors
1 cup water
1 tbsp rubbing alcohol
15 drops lemongrass
15 drops peppermint
15 drops lemon
15 drops lavender
15 drops eucalyptus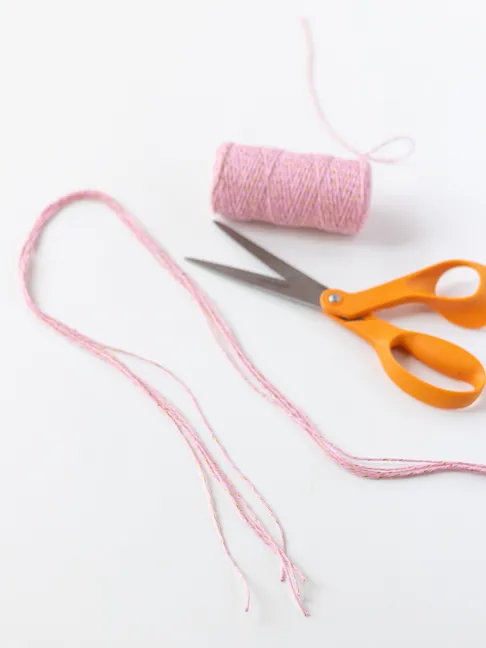 Step 1: Cut 4-5 pieces of string that are slightly longer than your wingspan.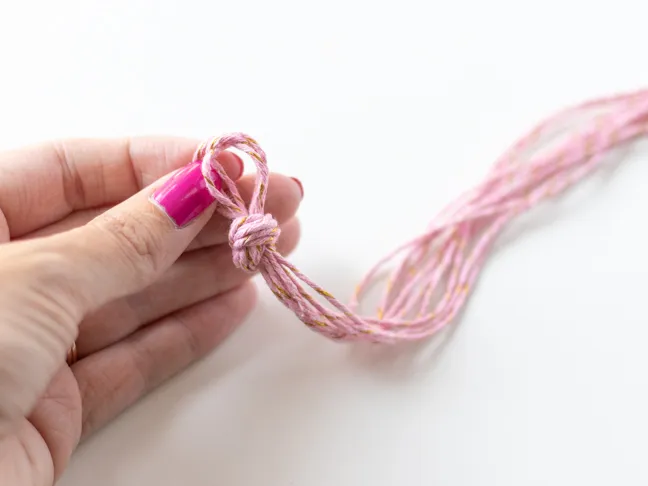 Step 2: Fold the string in half, and loop them into a knot, leaving a loop at the fold. This will be how you tie the bracelet together.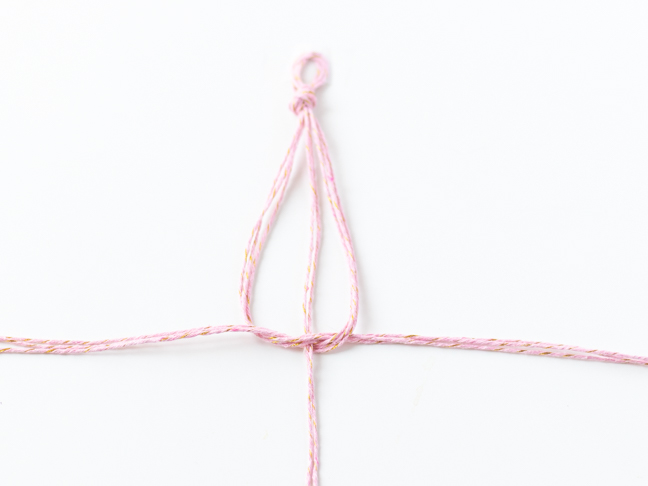 Step 3: Separate the strings into three groups (the middle one can be a single string – mine are 3-2-3). Make macrame square knots until long enough to wrap around your wrist. See a more detailed macrame knot tutorial here. Then create a wrap knot at the bottom of the bracelet.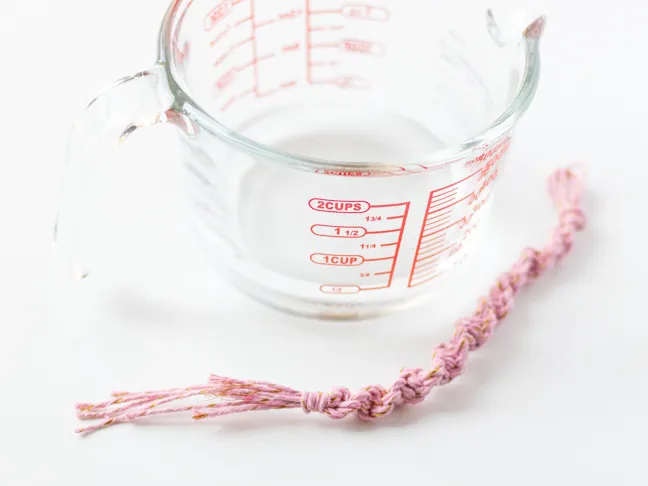 Step 4: Leave several inches of excess string for securing the bracelet to your wrist.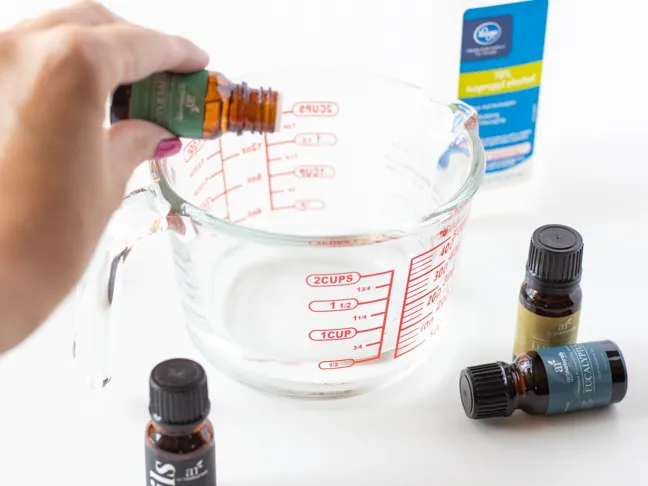 Step 5: In a small bowl, mix together the water, rubbing alcohol and essential oils.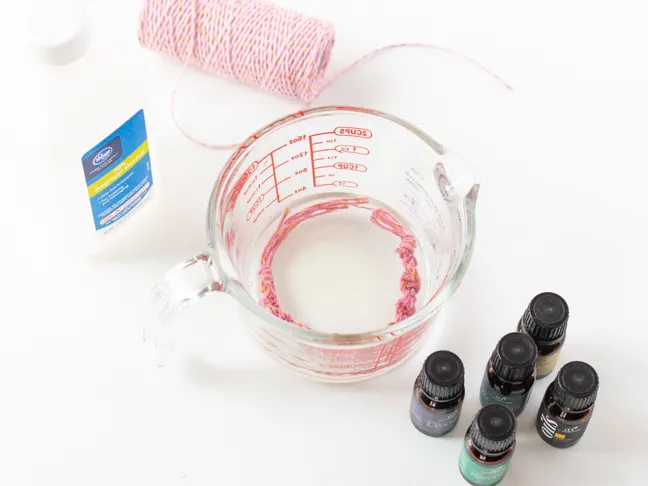 Step 6: Soak the bracelet in the bug spray for 10-15 minutes. Then remove the bracelet to dry on a paper towel until completely dry.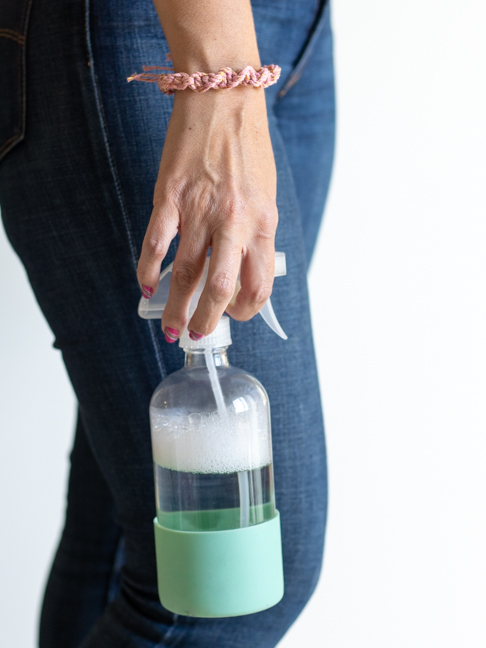 Wear the mosquito repellent bracelet during any upcoming outdoor activities to keep bugs away, and utilize the leftover mosquito repellent in a spray bottle for emergencies. Now, you also have an essential oil bug spray mixture on hand for soaking more bracelets all summer long!
More Bug Repellent Ideas: