Steel appliances and white cabinets with geometric white backsplash tile are key players in my kitchen dreams. And after a recent remodel, my outdated kitchen got a swoon-worthy makeover. Now, I need to break up all that white and steel with some warm, natural accent pieces. Wood cutting boards and colorful towels were a good start, but I wanted to add a little life to the room's decor.
These DIY succulent wine cork mini planters are the perfect tiny touch to break up all that cold metal. Hand-painted geometric shapes add a rainbow of color to breathe even more life into my minimalist, modern kitchen. Plus, what's bad about a craft that requires you to drink wine? Check out the tutorial to create your own.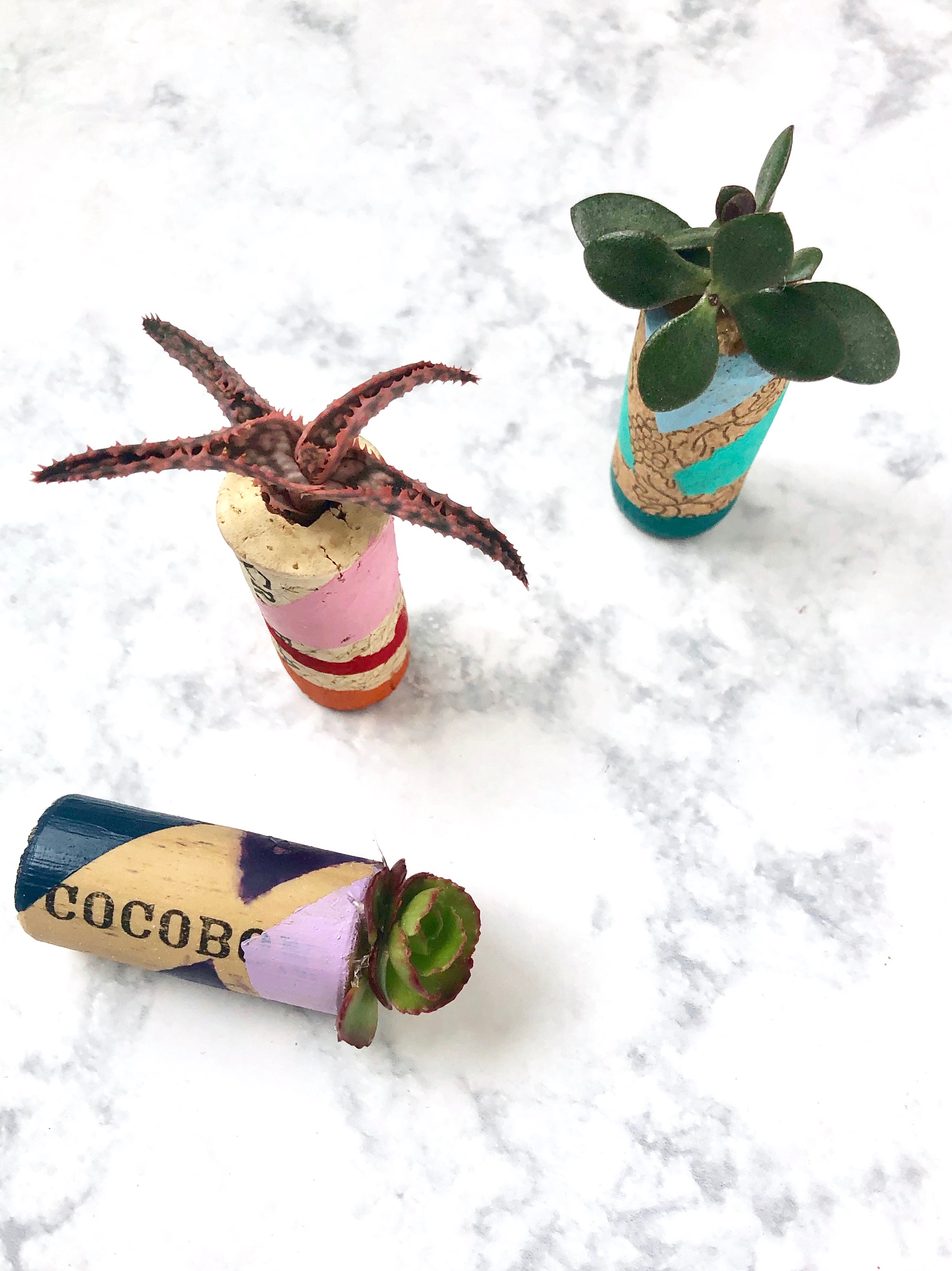 Supplies
wine corks
scissors, screwdriver, or drill
acrylic craft paints
paintbrushes
washi tape
succulents
magnets
hot glue, hot glue gun
Instructions
Step 1: Using a screwdriver, sharp scissors, or drill bit (whichever you're most comfortable with), bore a narrow, long tunnel into the middle of each wine cork.
Step 2: Apply washi tape to each cork in a crisscrossing or diagonal arrangement. Smooth tape edges to ensure a secure bond.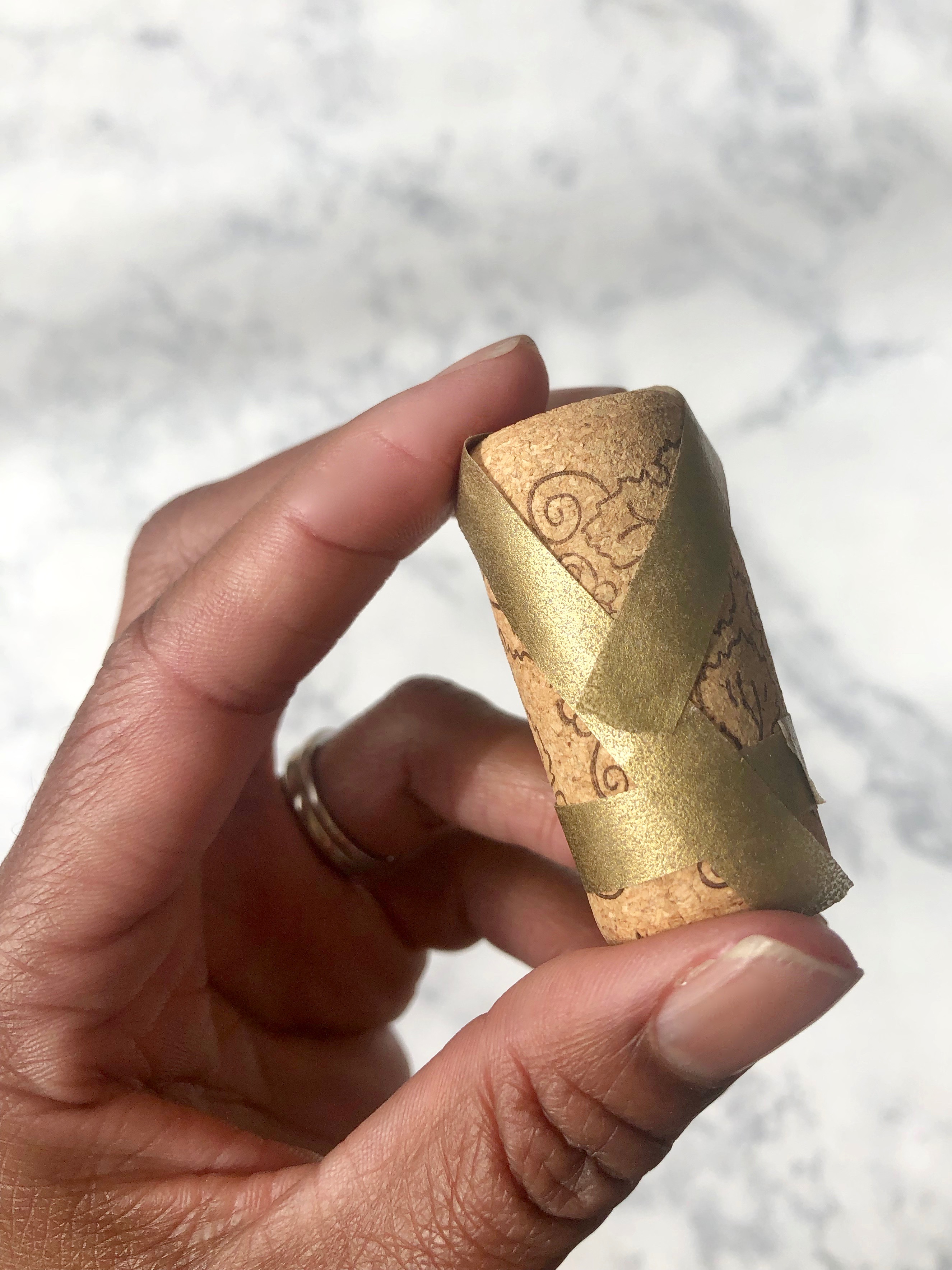 Step 3: Select a palette or color scheme for your corks as a group. I chose a 3-color spectrum color combo for each cork that created a rainbow scheme when all the corks were viewed together. Using a small paintbrush and craft paint, color each section of the taped cork with a different hue. Set aside to dry.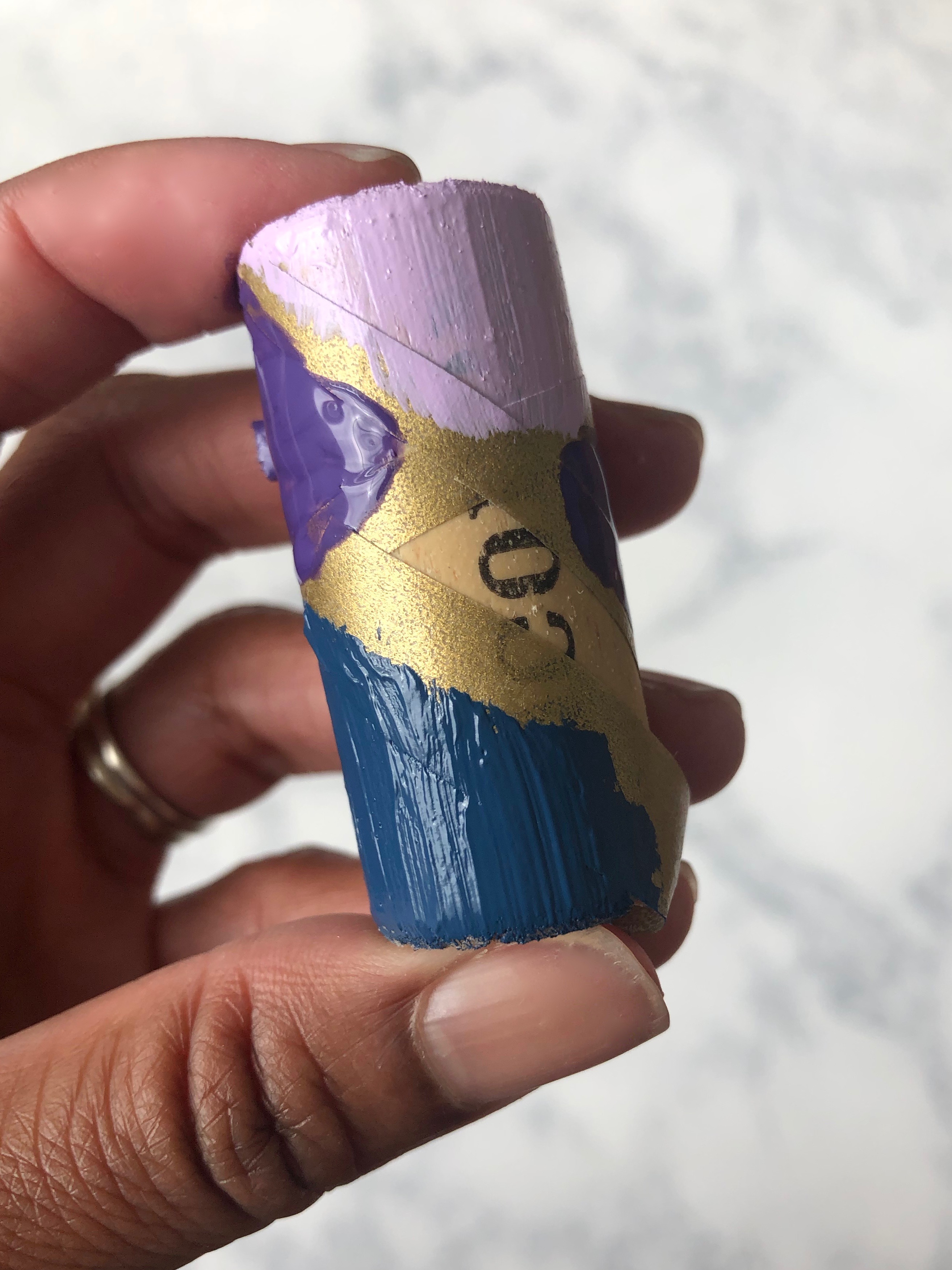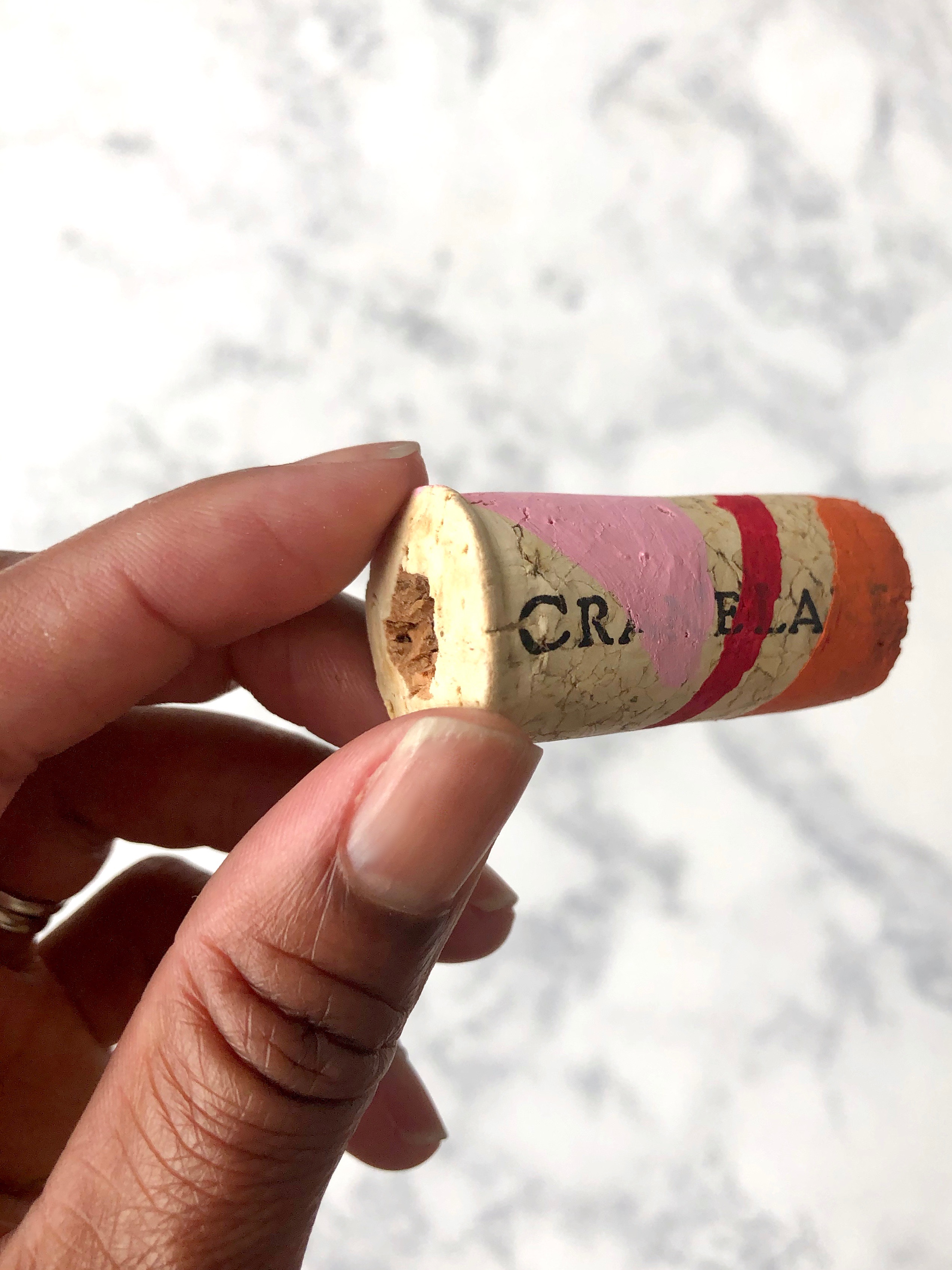 Step 4: Adhere small magnets to each cork using hot glue. Set aside too dry. Then, insert small air plants or low-maintenance succulents into each mini planter.