Happy St. Patrick's Day! In honor of the holiday, here's a quick and simple little project you can do with your kiddos to celebrate.  Leprechauns play a big role in the lore surrounding St. Patrick's Day, so I taught my son all about it yesterday while we worked on these tiny leprechaun bouquets. We wrapped up our creations with twine, and left a little something for the leprechauns by hiding the bouquets in our home. With spring blooms just starting to peek out around my neighborhood, this is the perfect project to take your kids out hunting for flowers and greens, then settling in for an afternoon of crafting.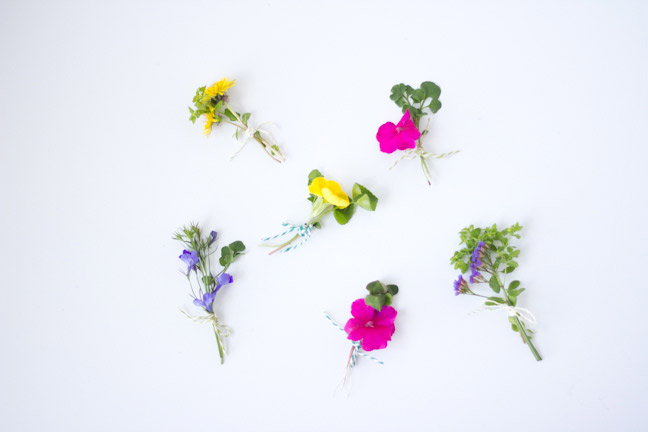 Supplies:
small flowers or greenery
baker's twine
scissors
Instructions:
Step 1: Take your kiddos outside to find some pieces for the bouquets. All of the flowers and greenery we used were found and picked from our yard. Be creative! Even blades of grass can be beautiful, and they're just the right size. Gather a handful of pieces that vary in shape and color.
RELATED: 19 Spectacular Rainbow Crafts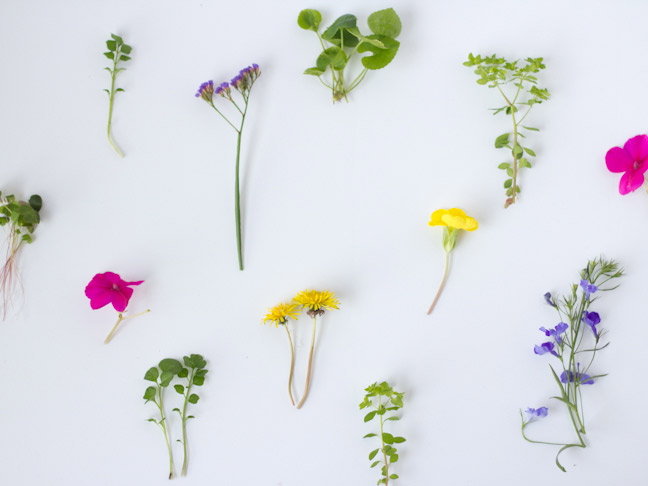 Step 2: Bring your flowers and greenery inside and rid them of any dirt or debris.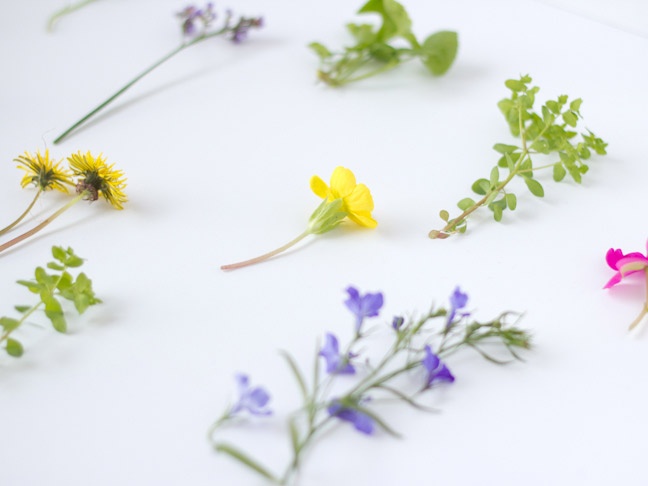 Step 3: Arrange the pieces into a few little bouquets. Two to three items per bouquet is enough to work with.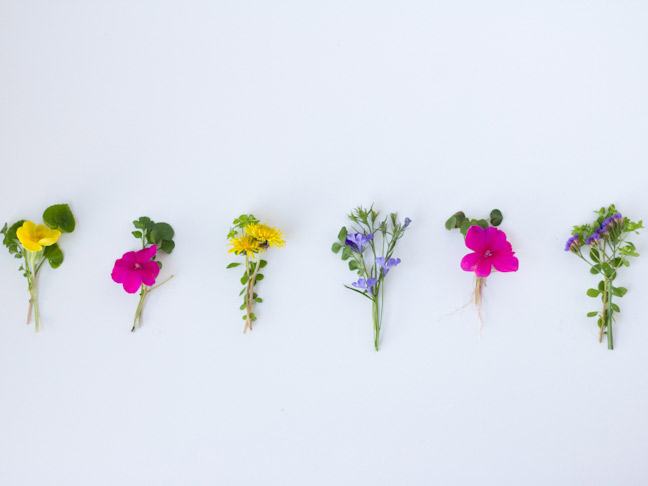 Step 4: Cut a length of baker's twine to approximately six inches. Wrap the twine around the base of the bouquet a few times, knot, and tie with a bow.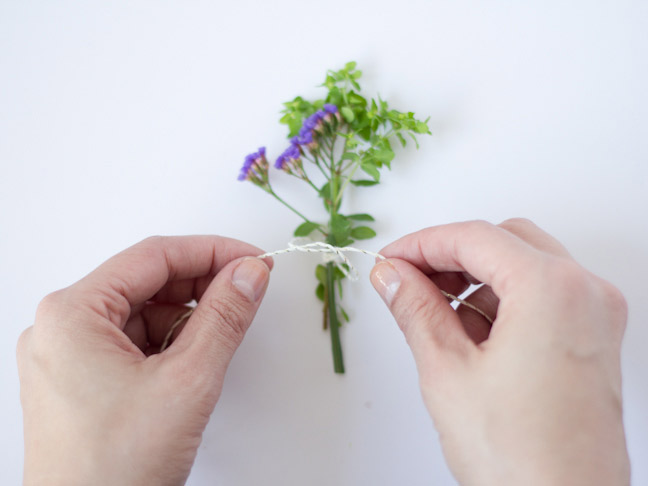 Step 5: Let your kiddos help hide the bouquets for the leprechauns. Keep track of where they're hidden, and if you're feeling tricky, leave a gold chocolate coin in the place of each bouquet while the kids are asleep. Happy St. Patrick's Day!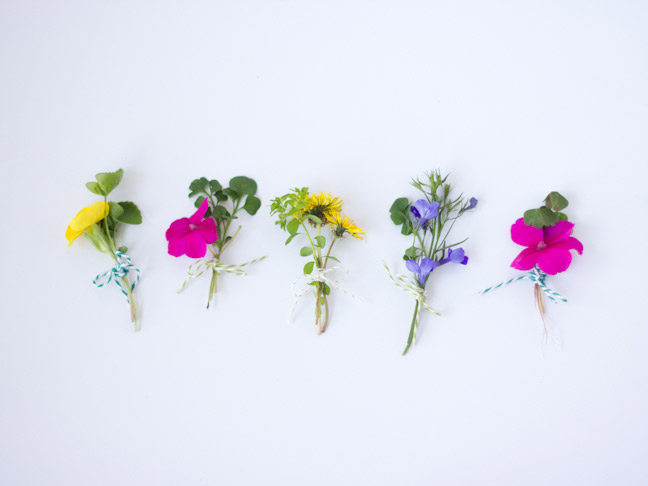 More St. Patrick's Day DIYs: