I love decorating for Halloween! It's so much fun DIYing unique Halloween decor from the simplest things, like these Painted Ghost Gourds. With a few coats of paint you can make your boring gourds into some holiday ghostly gourds! You know you want to, so try this Halloween craft today!
Supplies:

gourds
white spray paint
black paint pen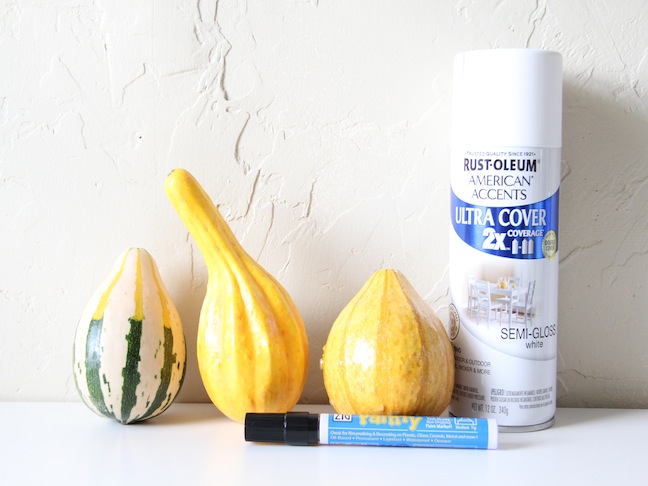 Instructions:

Step 1: Spray paint your gourds! Make sure they are totally covered and perfectly white. The whiter the better! (Tip: when spray painting inside, I use a cardboard box to protect my surfaces.)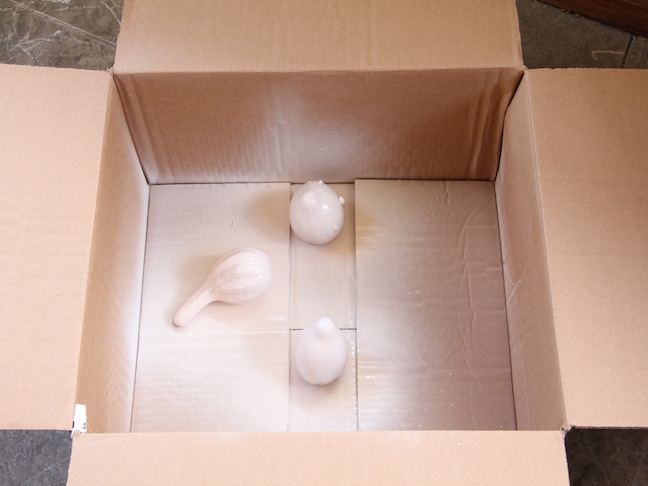 Step 2: Let the gourds dry completely. If you see any spots where the colors of the gourds are peeking through, now is the time to touch them up!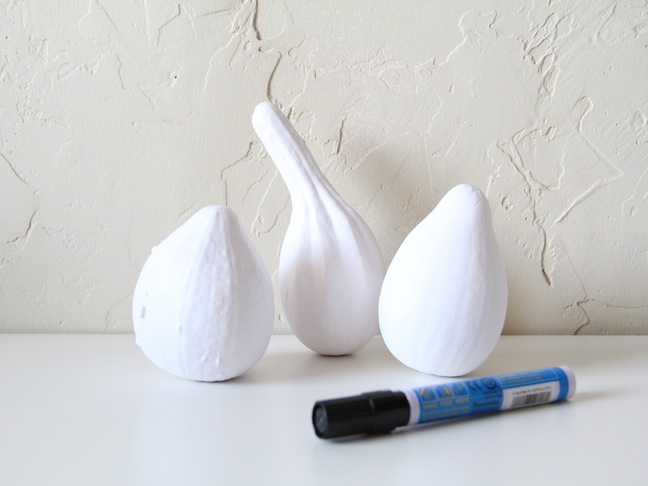 Step 3: Grab your paint pen and draw on the eyes and mouths. Now you're done! Display your ghostly gourds!