Works great as an inexpensive Easter centerpiece.  With endless fabric choices, you can make some for every occasion!  See below to find other uses for them too
MATERIALS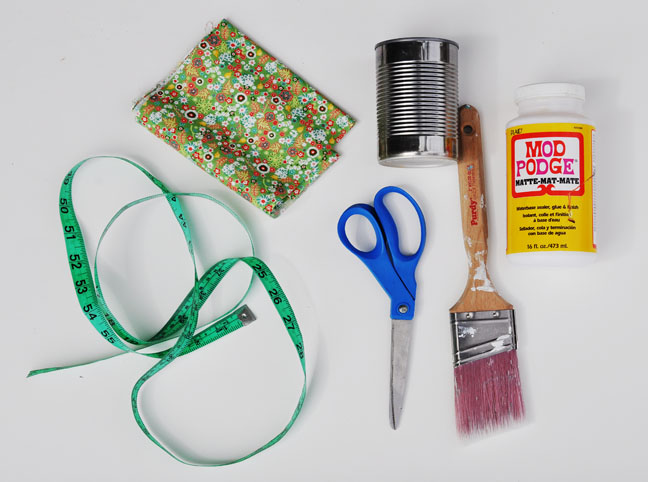 Fabric
Tin can
Flexible tape measure
Scissors
Mod Podge and brush
INSTRUCTIONS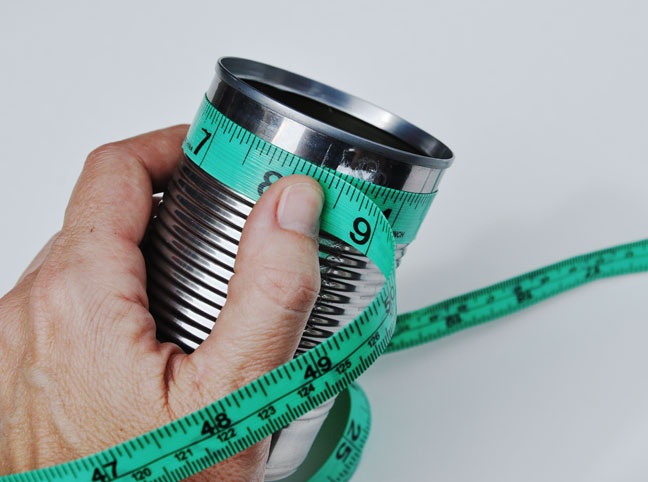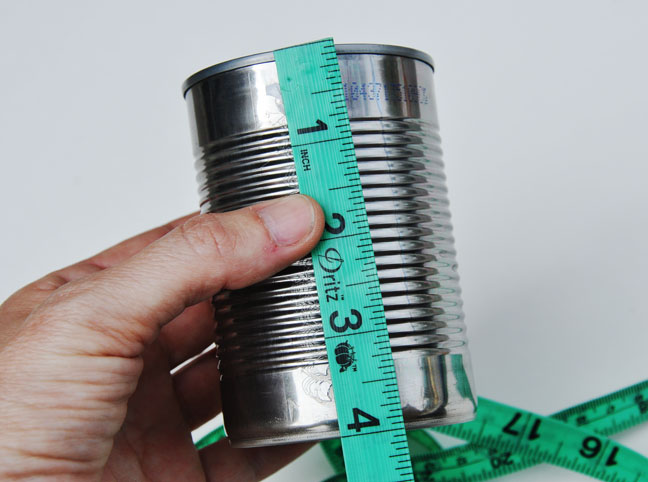 Measure the circumference and height of the can.  Mine was 8.25″ around and 4″ tall.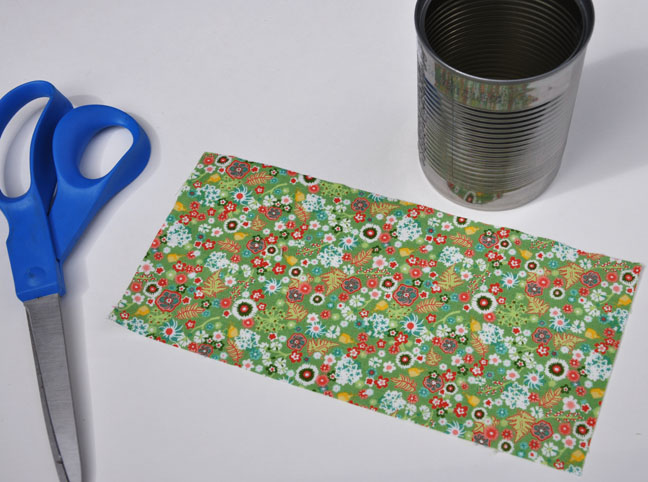 I cut the width at 8.5″ for a bit of an overlap around and cut the height to exactly 4″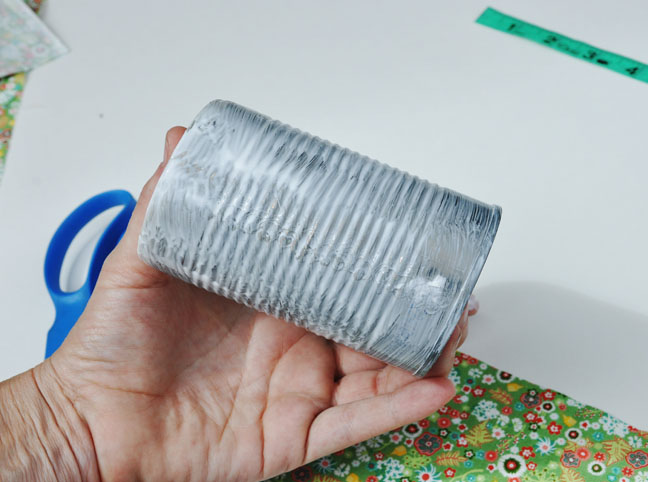 Coat the entire outside of the can in Mod Podge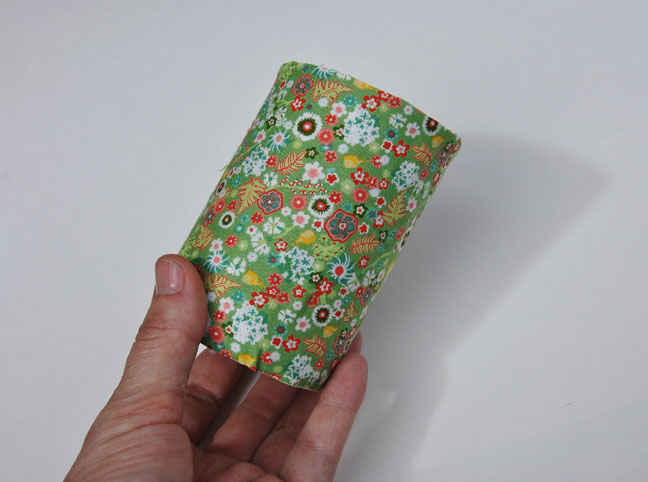 Wrap the fabric around the can and smooth with your hands to make sure adhered correctly.  Let dry.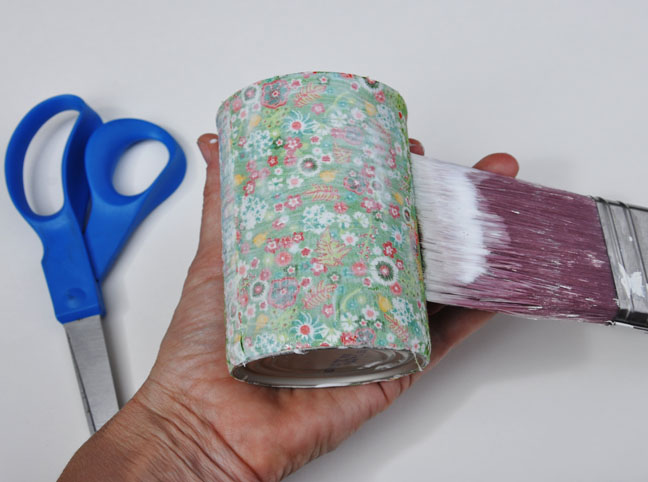 Apply another coat of Mod Podge to the fabric, saturating the entire piece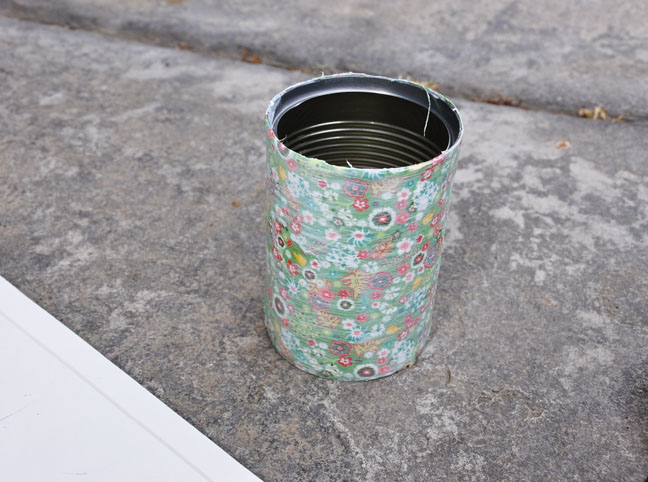 Set aside and allow to dry.  Make more!  Once dry, trim stray threads and trim the top to straighten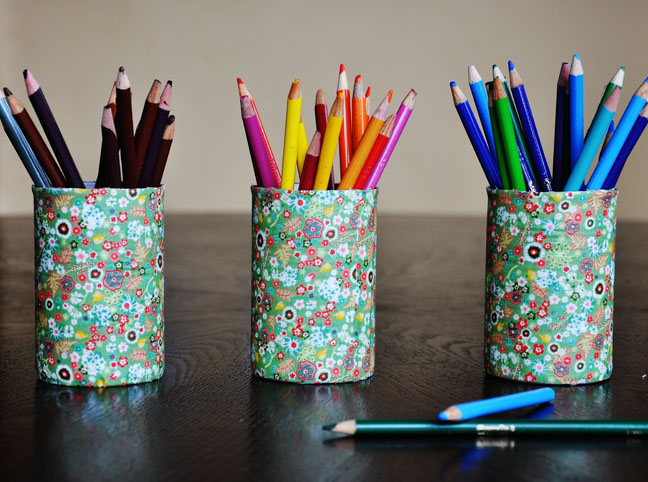 I filled them with colored pencils too…what would you use them for?