I found some rusty orange burlap at my local fabric store and knew immediately how wonderful it would look made into place mats for my Thanksgiving table this year
These place mats are super easy to make and no sew which we all love. One mat only takes about 5 minutes to make so you can have a set done in less than an hour. They can be made with any color of burlap – JoAnn's Fabrics has many colors.
Place mats look nice on an uncovered table as well as layered on top of a cloth. They add color, texture, and interest that will make your table setting look warm and inviting.    I made my fringe around the mat about 1/2″, but you can make it any width to create a more dramatic effect.  If your burlap is wrinkled, you can press it with a steam iron.  
Materials Needed:
Burlap – For one place mat you need a 14″ x 19″ piece
Scissors
Ruler
1.  To cut your place mat edges straight – mark your measurements on the place mat with a pin or a tiny pencil mark.  You can also use a place mat you own already as a size guide. 
2.  Snip the height measurement on one end of your burlap.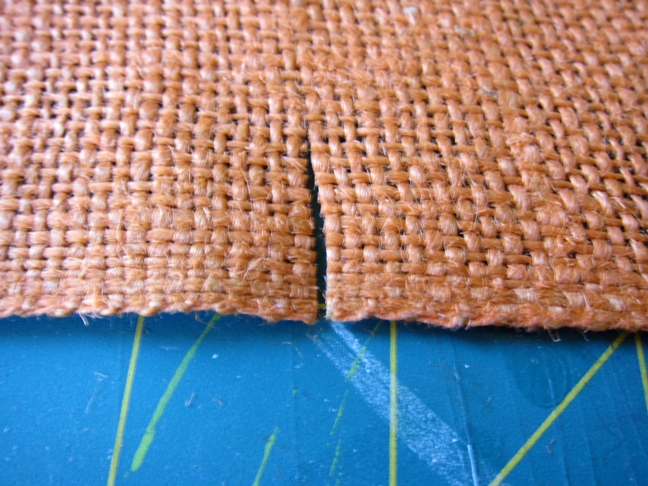 3. Find one loose vertical thread and begin to pull it.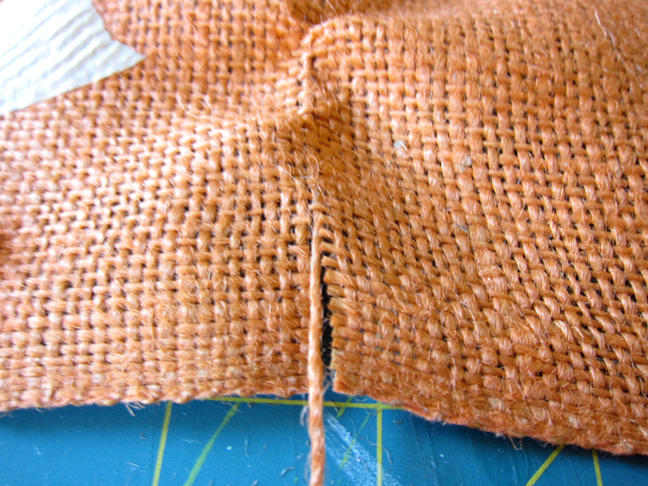 4.  Keep going until you get to the end of the fabric. The fabric will gather as shown.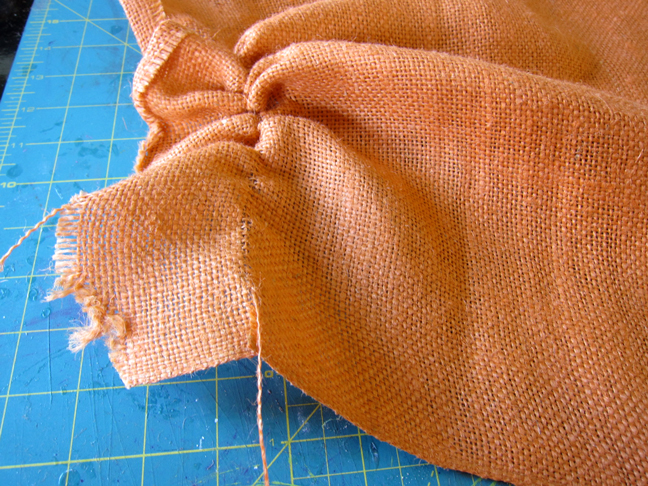 5. Once the thread is removed you will be left with this line.  This will be your cutting line. It will be perfectly straight.    Repeat Steps 2-5 on the other 3 sides of the burlap.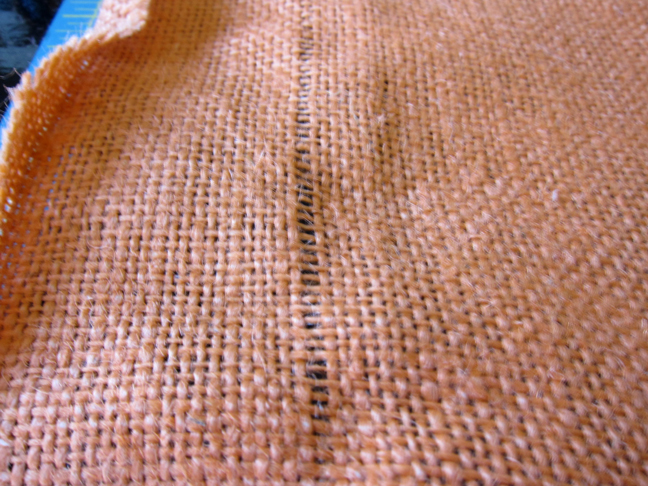 6. You will now have even straight cuts on all sides.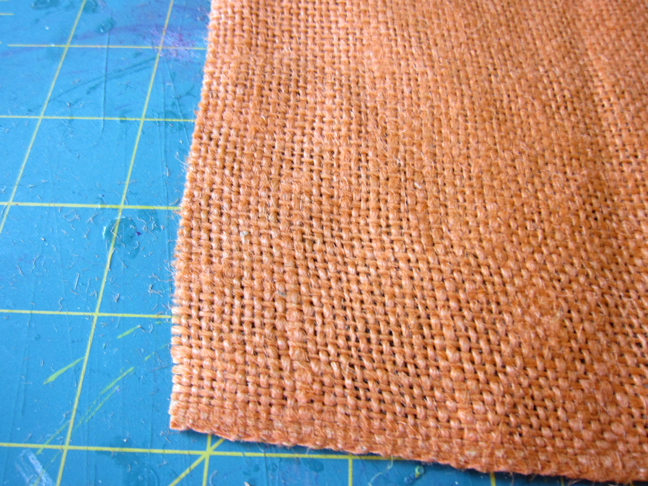 7.  To create the fringe:  Start at the bottom of one side and remove as many threads as you want.    Repeat on all sides keeping the fringe even with the other sides..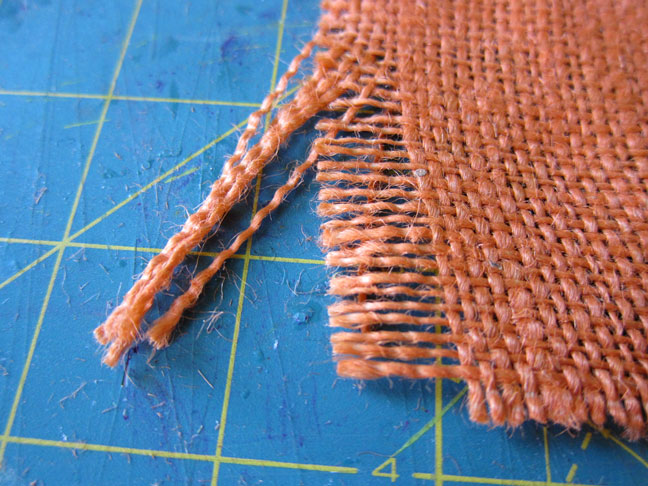 You are done.  It will look like this.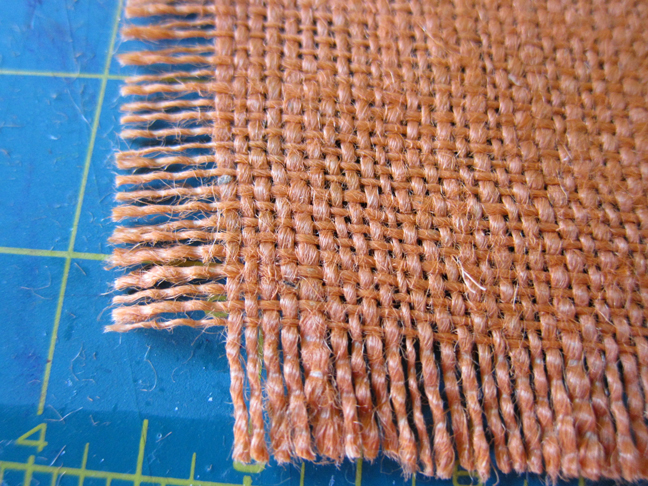 Place on your table.  I placed a Jack-Be-Little on the plate and some colorful leaves I got at The Dollar Tree.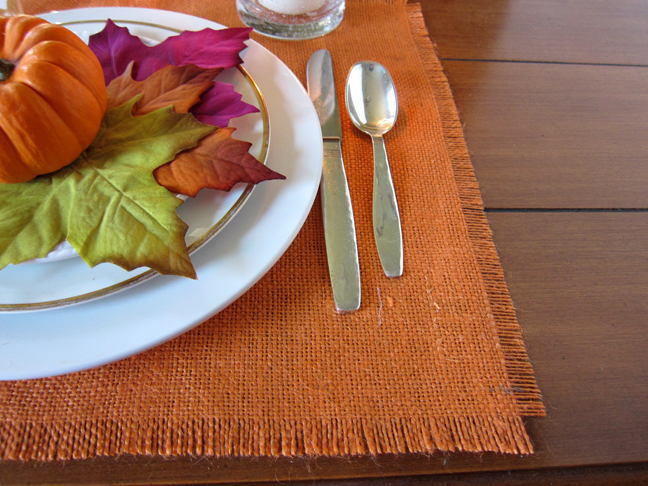 Easy. Perfect for a rustic and colorful Thanksgiving table.