Did you know you can make a clock out of anything flat that you can cut a hole through? In these tutorial we show you step by step how to make one from a paper plate!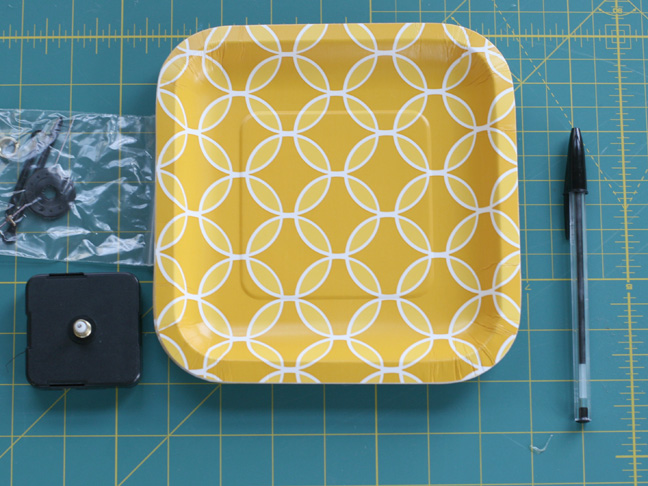 Supplies:
Pretty paper plate
Clock kit (like this one)
Pen
optional: velcro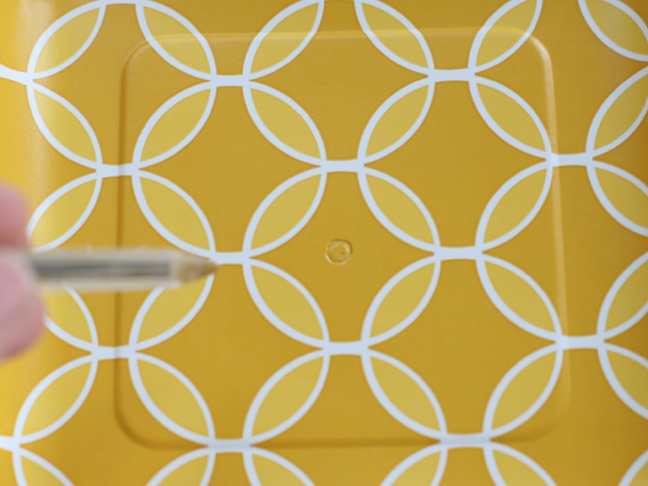 Using your pen, mark the center of the plate with a circle and carefully poke a small hole through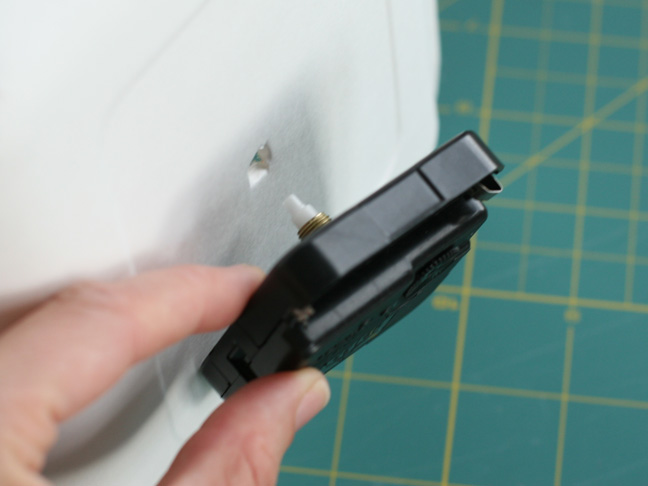 Take the back of the clock piece and stick it through the small hole so that the metal part is pushed all the way in.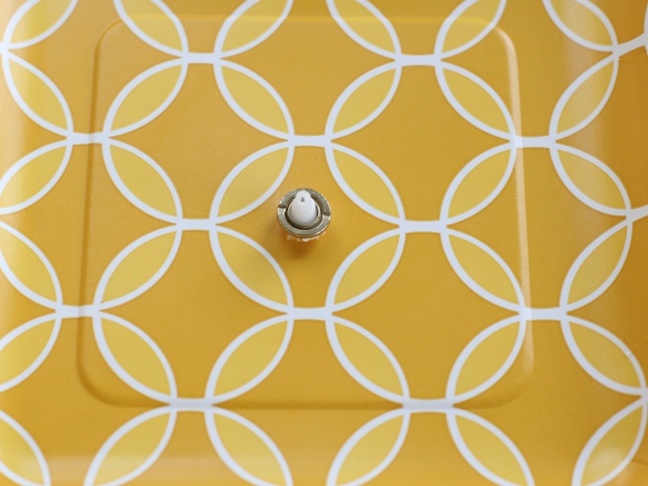 Each clock kit has a slightly different setup. Most come with instructions if you're unfamiliar with how to use them. For this one, I pushed the small metal ring down on the front side.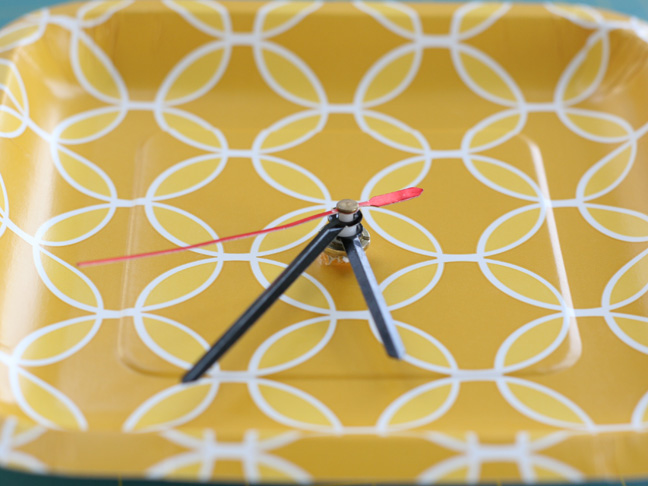 Then I added on the hands, one at a time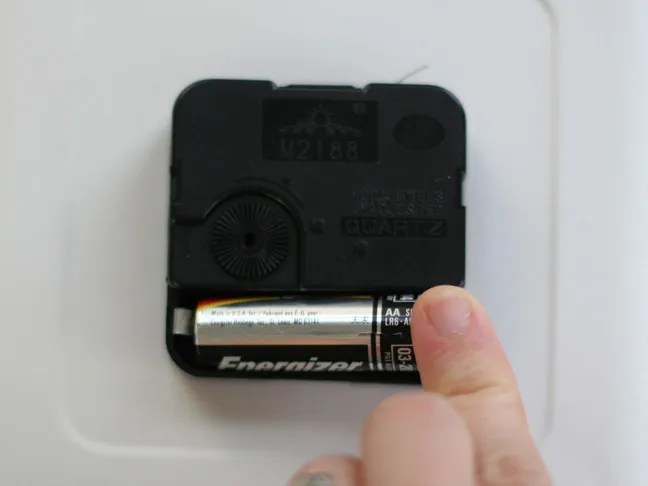 Remember to add in your AA battery into the back. Many clock kits have a notch so it will hang on its own, but this one didn't.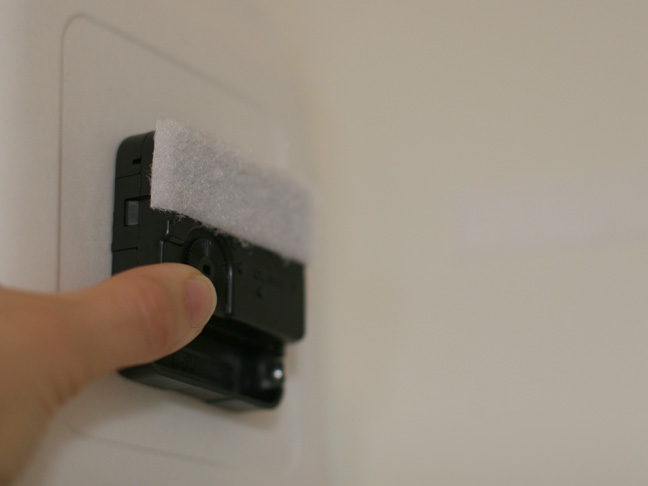 Since the clock is so light, a strip of velcro on the back of the clock and one on the wall worked just perfectly.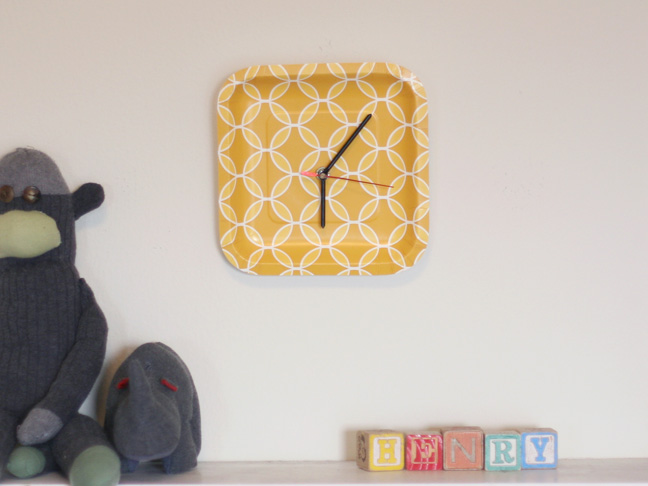 You've got yourself a beautiful, graphic clock!