You've probably seen these cute fabric covered ponytail holders in stores, but did you know you can make one in a cinch and with any fabric you like? It's super easy, keep reading to see the full tutorial!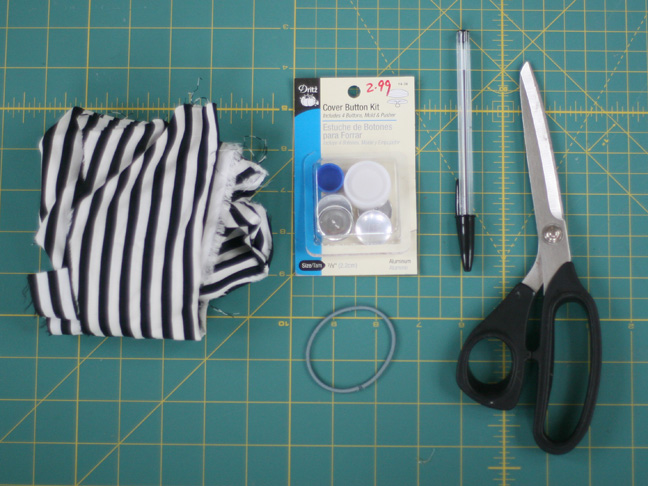 Supplies:
Fabric of your choice
Large button making kit
Scissors
Elastic
Pen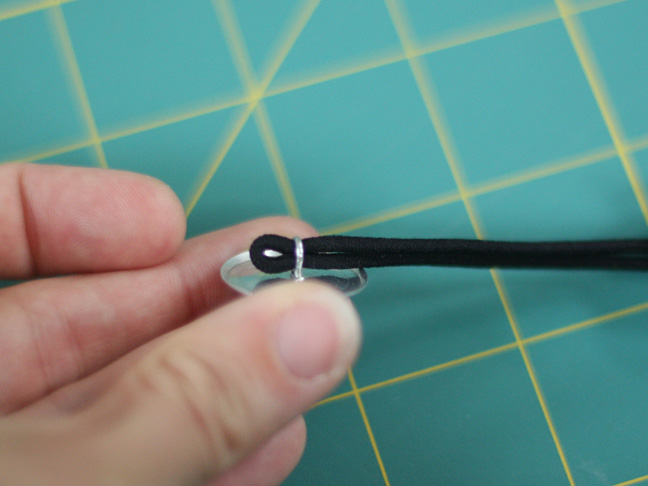 Stick the end of the hair elastic through the small loop on the back of the back piece from the button kit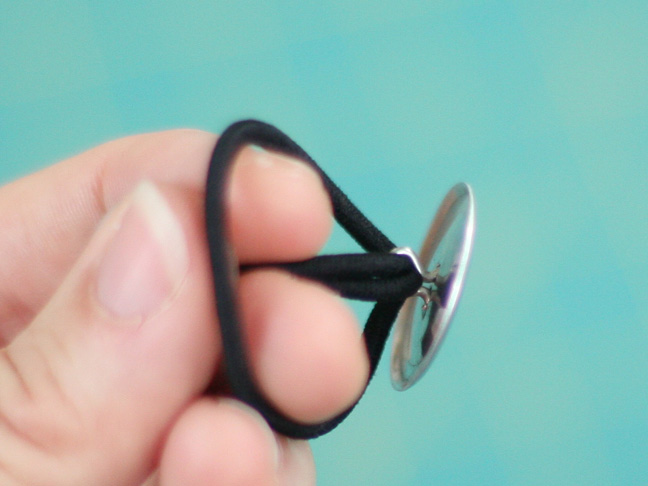 Now make a knot by pulling the button piece through the middle of the loop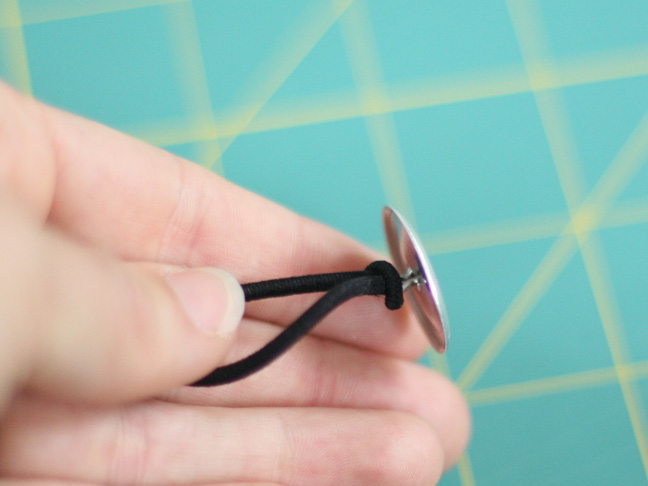 Pull it tight into a knot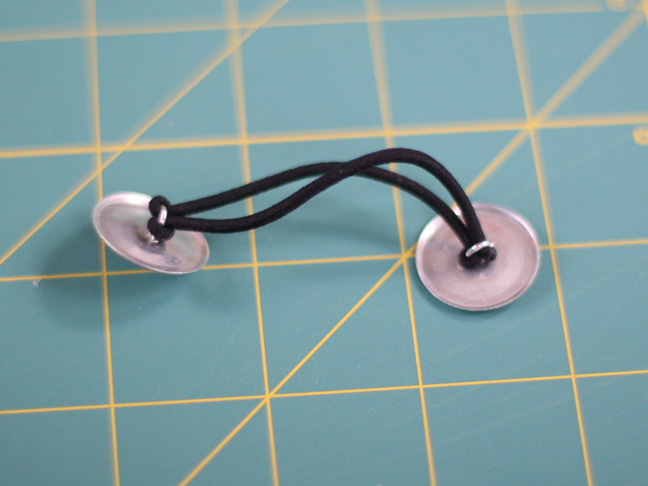 Do the same with another back button piece so you have two sharing the same elastic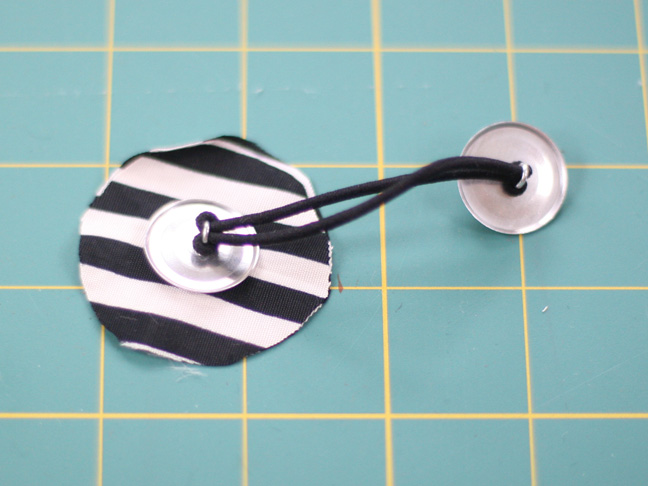 Cut out a piece of fabric 1/2 inch wider than the button piece. If it's a thin fabric make a double layer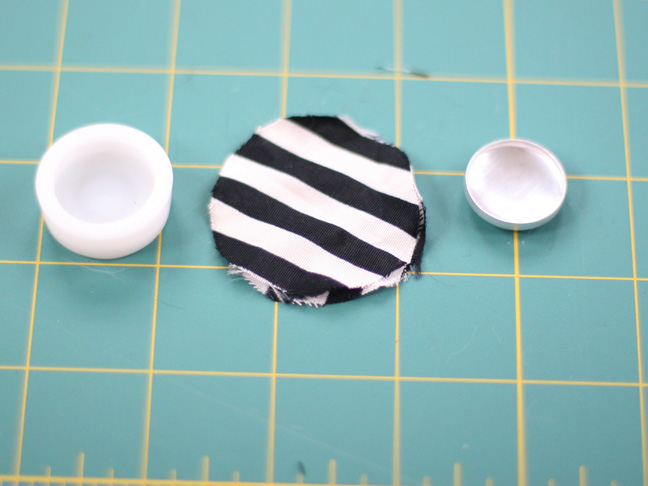 With the white button piece on bottom, you'll add the fabric piece and the button top piece all stacked on top of each other. In order from left to right above.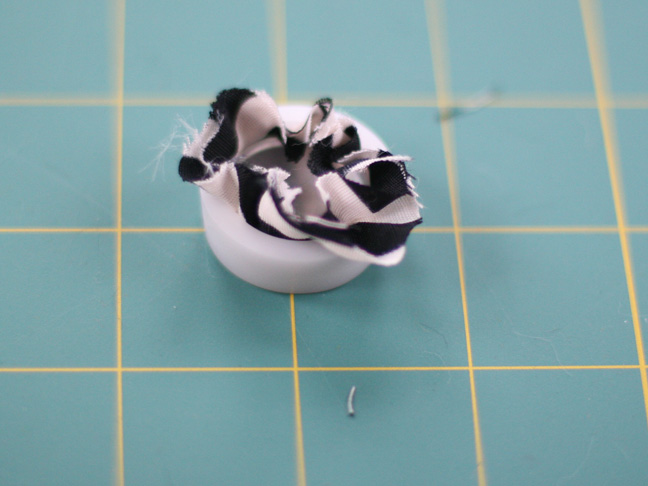 Push the button top piece in hard.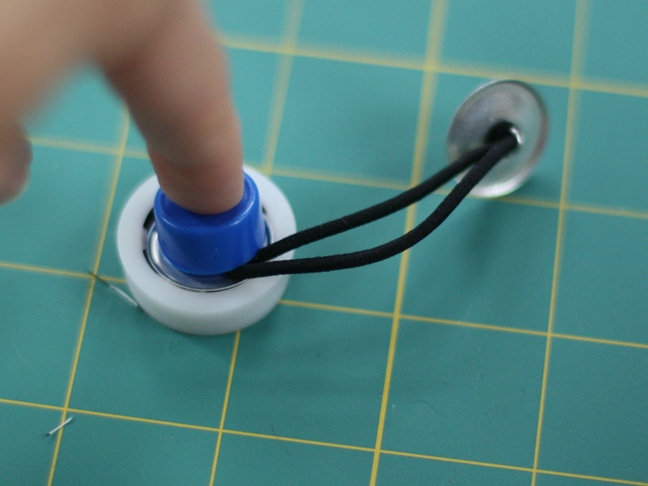 Now place the button bottom piece (attached to the elastic) on top, and push the button pusher really hard into it.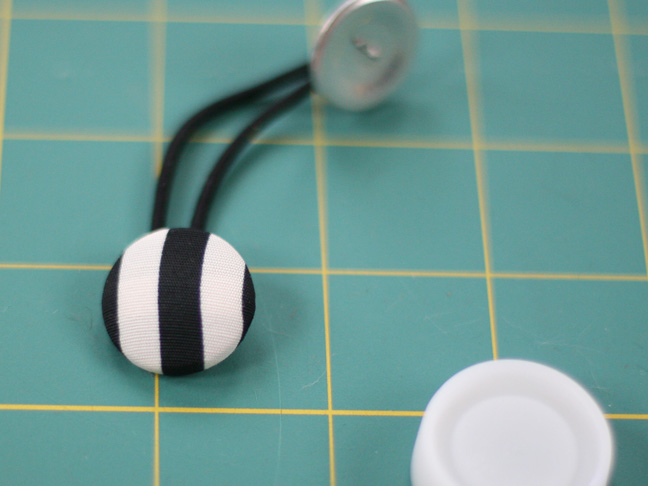 When it snaps, pull it out and you're done with one side!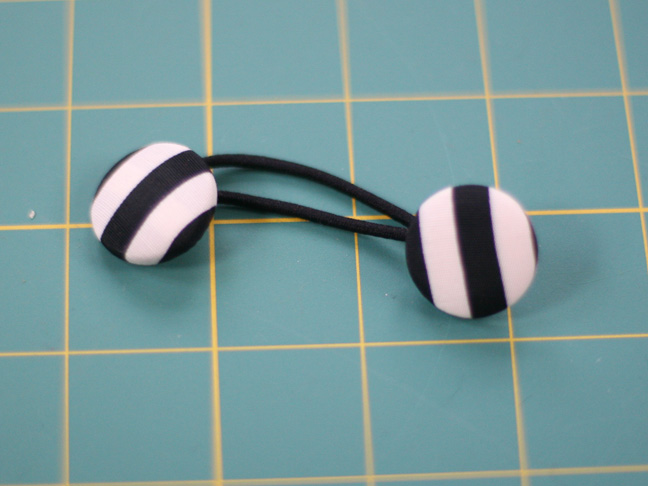 Do the same with the other side and you're done! Tie in in your hair the same way you would a normal elastic