The first time I heard the word vision board, I was watching Oprah. That's how long ago it was! Yes, I used to love Oprah. I believe in the idea of gathering and envisioning all my goals and dreams, and putting it all out into the world in the hope that with hard work and opportunity, it will come right back to me.
So, why not introduce that same concept to children, but with a different angle, and on a level they understand? As a mom, I want my kids to know who they are, what they like and dislike, and what they believe in—and I don't want them to sacrifice who they are just for popularity, which often happens in school among peers.
Before we took our annual first day of school photos last year (before remote learning kicked in), the kids and I sat down to talk, cut, and pin (pin with pushpins, not on my favorite Pinterest app) to create "Who am I?" vision boards.
I know my kids, so what they cut out did not surprise me too much, but it did make me smile. I can look at each board and know who made it because they are exact replicas of their personalities and likes/dislikes.
My hope for the boards is that they serve as a reminder for them during the school year—a reminder of who they are and what makes them happy and unique.
Back-to-School Vision Boards for Kids:
Supplies:
Instructions:
Step 1: Prep your space. I quickly wrote the kids' names above each cork board so they had their own "creative area," and I made sure there were enough magazines, scissors, and pushpins for everyone to avoid bickering.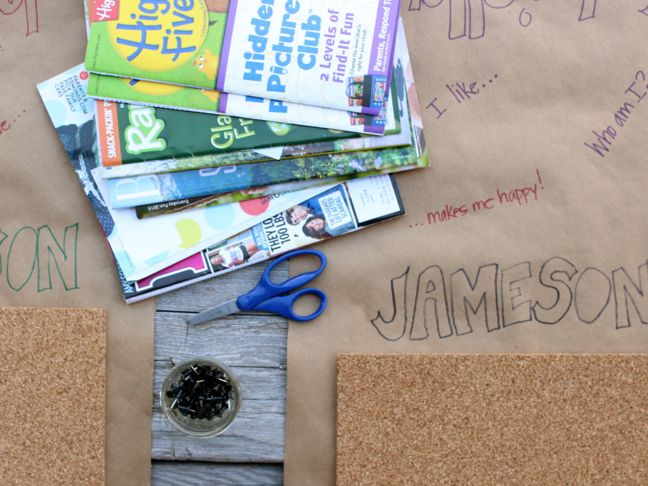 Step 2: Flip through the magazines and photo albums and cut, cut, cut. I had to help my three year old cut the photos, but he was able to pin on the cork board.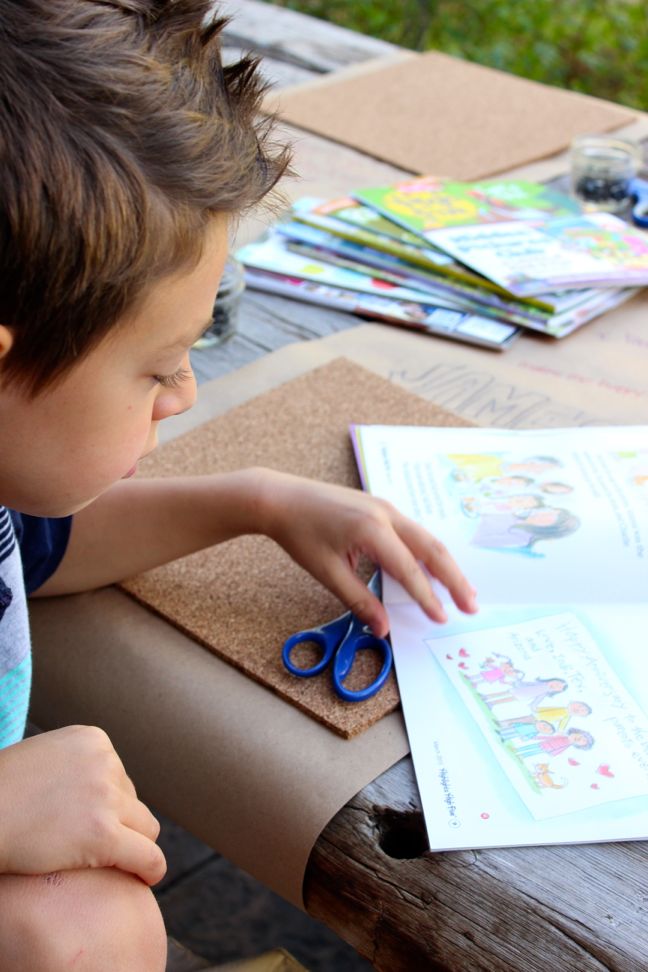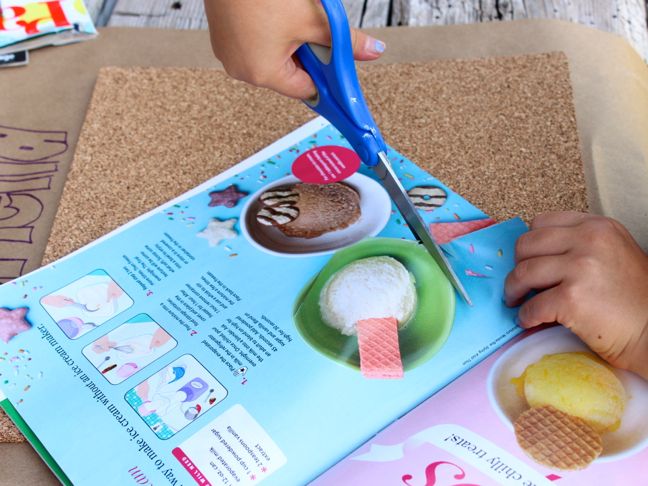 Step 3: Pin the images on the cork board.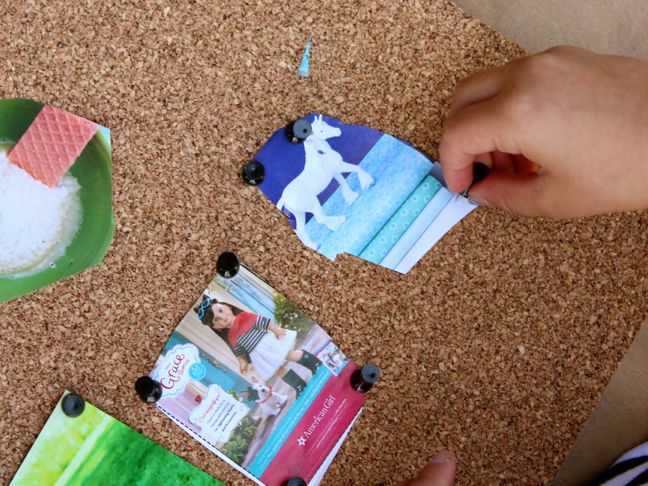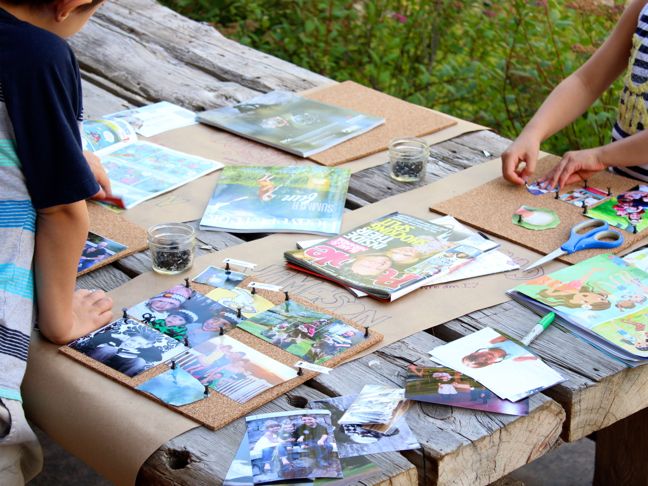 Step 4: Ask your children why they chose each photo and write the words (family, friends, ice cream, dolls, animals, etc.) on the labels.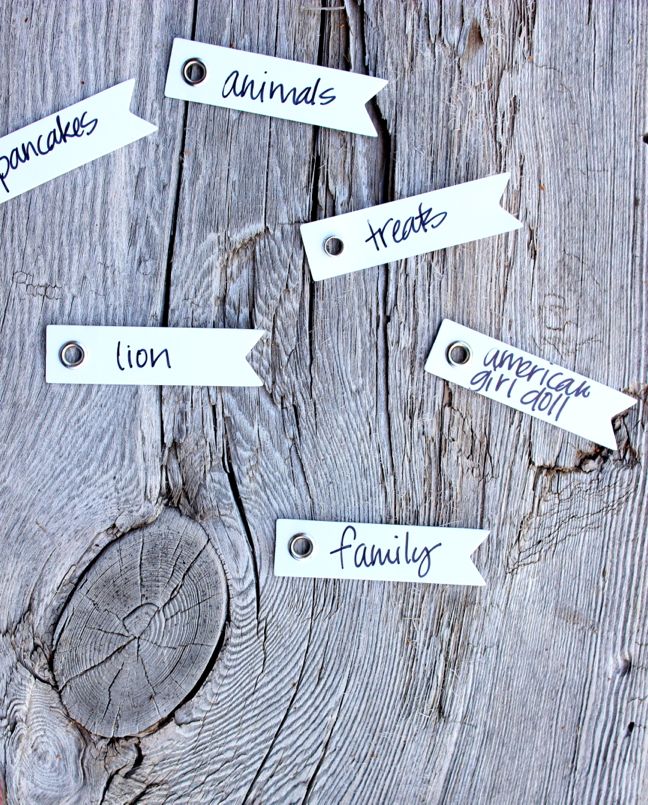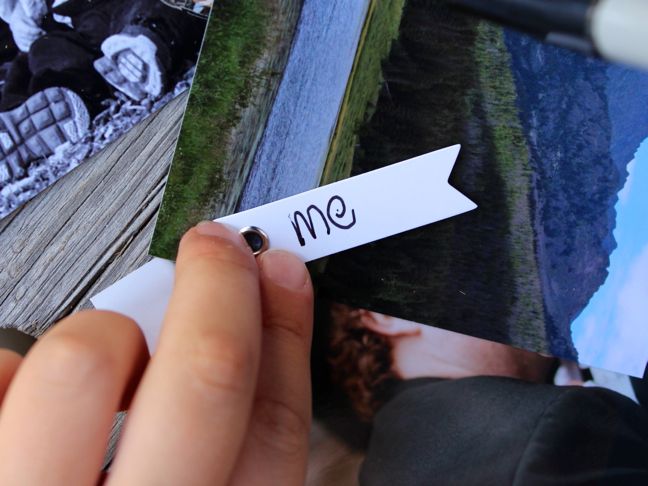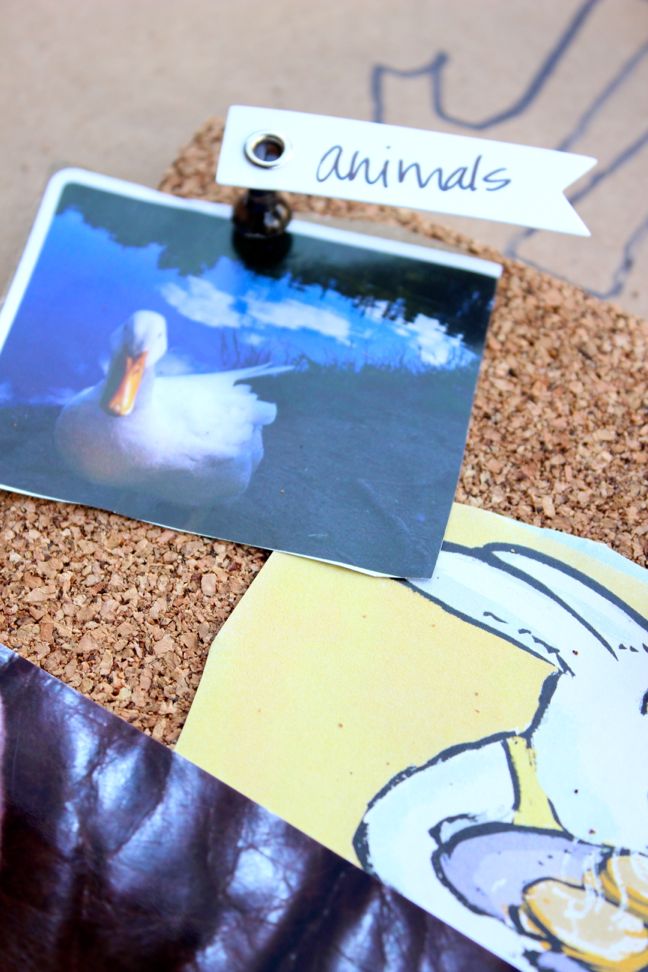 Step 5: Use a hot glue gun to glue the labels on each pushpin.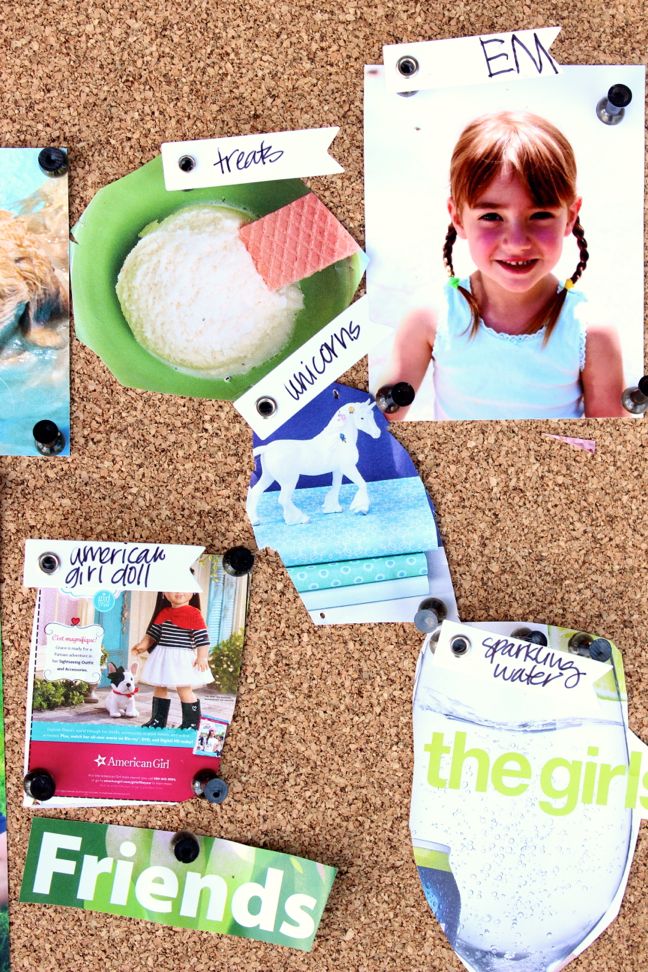 Step 6: Take photos.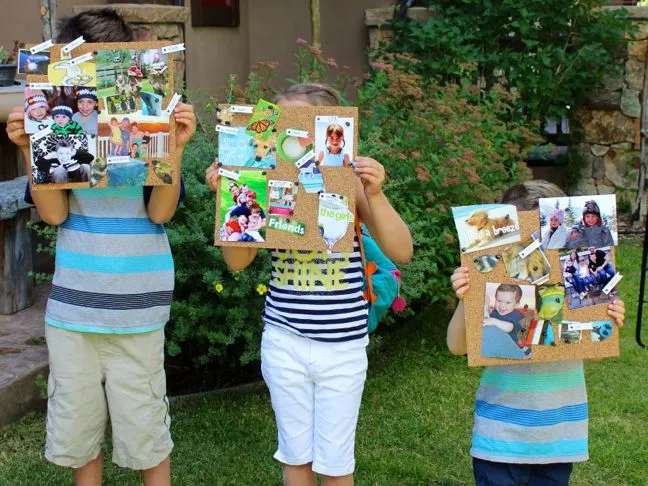 More Bulletin Board Ideas: