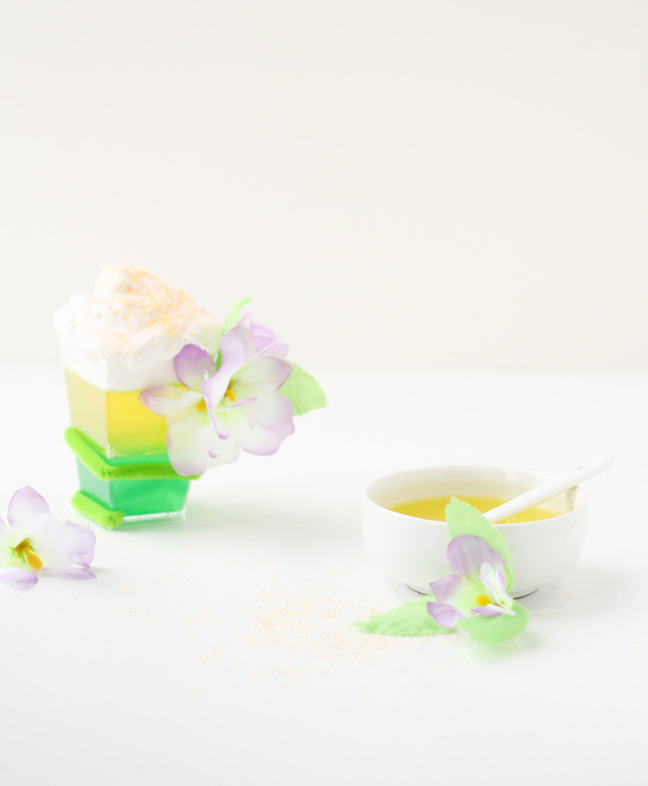 A friend of mine has a little girl that loves wearing her fairy costume every day. Playtime, nap time, going to the store…basically anytime!
Do you have a little girl in your life that also loves flowers and fairies? You can make her summer birthday party extra magical with these garden fairy dessert cups. They're pint sized and brightly hued, with a touch of sparkle.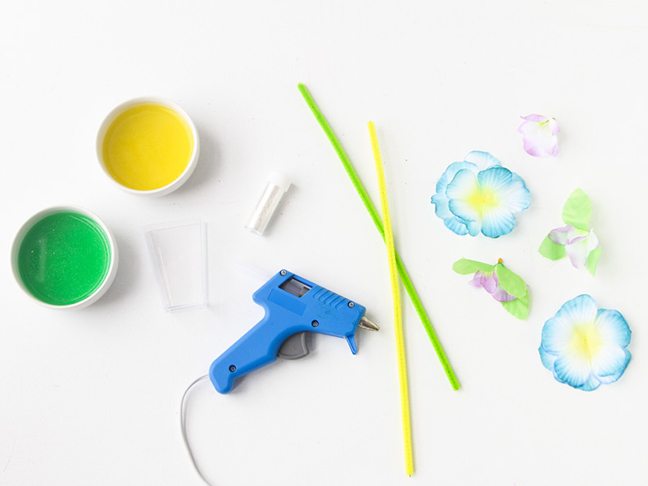 Supplies:
Mini plastic parfait cups
Pipe cleaners
Fabric flowers (taken from a lei party favor)
Flavored gelatin dessert (prepared using speed-set method on box, left at room temperature)
Edible shimmer dust (the type used for cake decorating)
Glue gun
Whipped topping (optional)
Sparkling sugar (optional)
Instructions: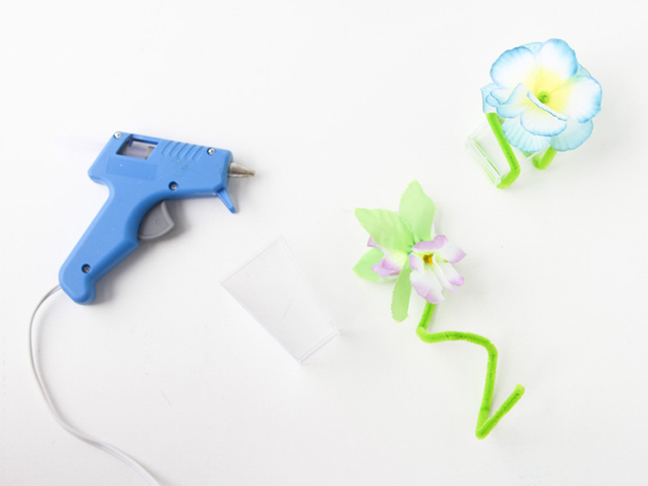 Step 1: First, thread some flowers onto one of your pipe cleaners. Twist the pipe cleaner together to close the end so that the flowers stay in place.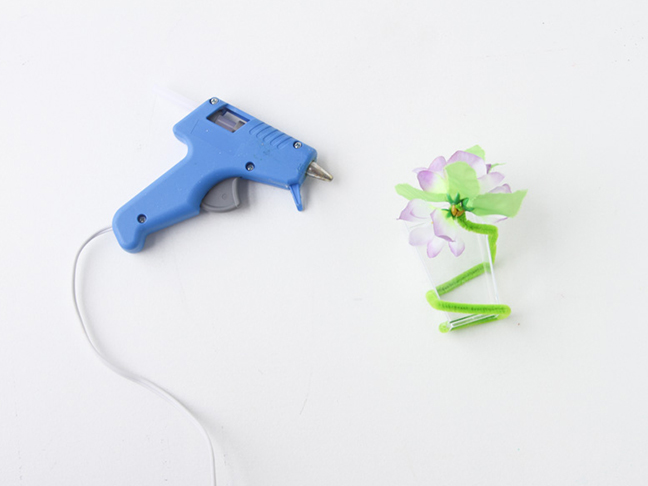 Step 2: Next, glue the stem end near the bottom of the cup. Once the glue has cooled, twist the pipe cleaner up and around the cup. Finish the decoration by gluing the flower near the top of the cup.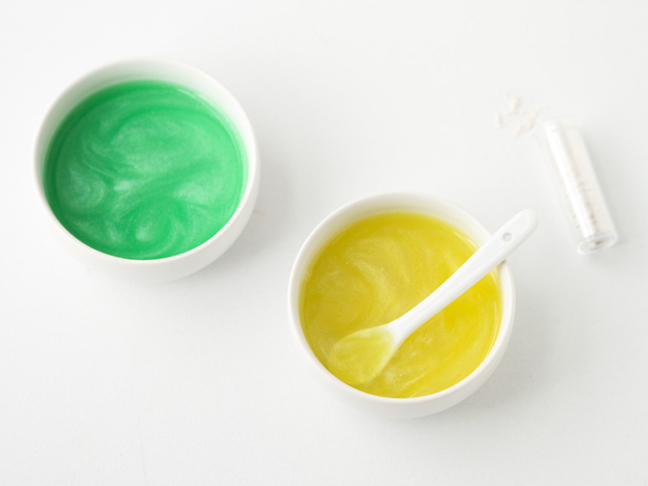 Step 3: Once the cups are ready, add a pinch of edible shimmer dust to the gelatin and stir. I found mine in the cake decorating section of my local craft store. This adds a subtle shimmer to the gelatin.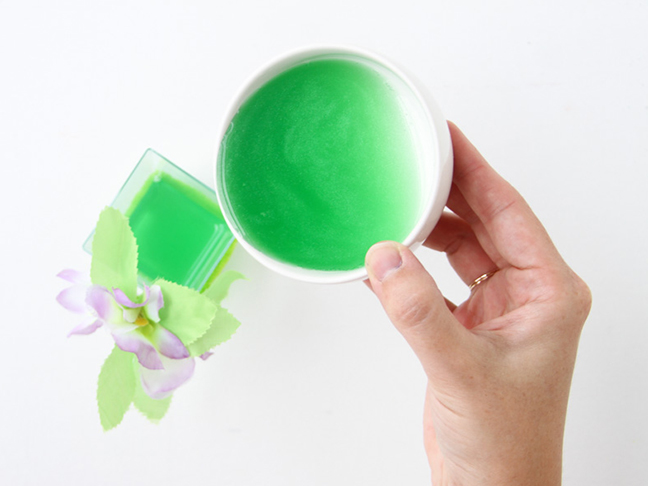 Step 4: I used two colors for my dessert, but you can layer as many colors as your little fairy would like. To prepare multiple colors, pour the first layer into the cups and refrigerate them. After they've chilled for an hour, pour in the next layer.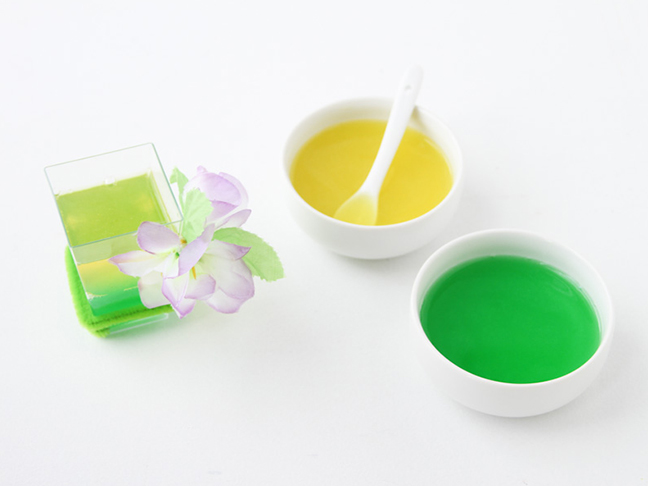 Remember to prepare the gelatin using the speed-set method on the box, which uses just a little hot water and mostly ice water. Since the resulting gelatin is cool, you will get colorful, separate layers that won't melt together.
Once the gelatin is ready, you can also top the cups with whipped topping and sparkling sugar right before serving.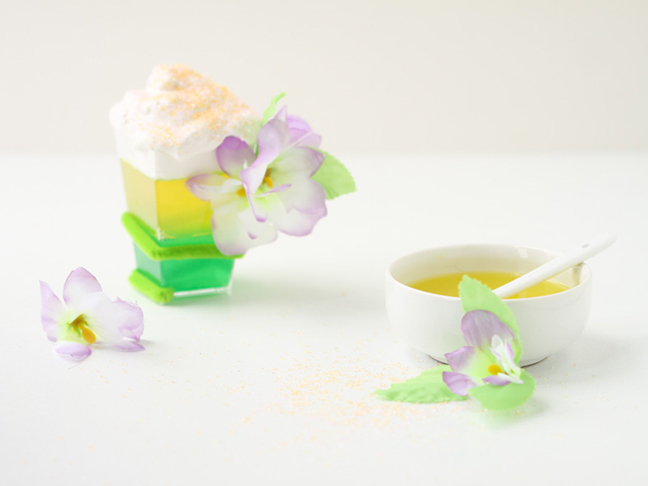 More DIY Summer Desserts: