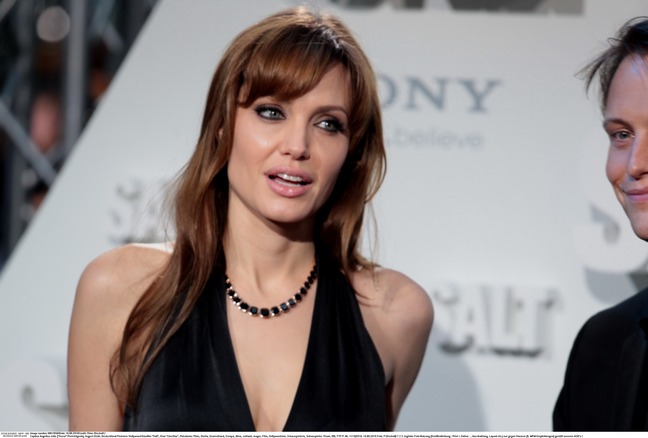 Angelina Jolie is set to make her writing and directorial debut.
It was announced over the weekend that Angelina will write and direct a romance movie set during the 1992-1995 Bosnian war. The 'Salt' actress and UNHCR Goodwill Ambassador had this to say about the movie's plot:: "it's a love story, not a political statement".  Angelina won't be doing any acting in the film, but she plans to use local people of "various ethnicities of the former Yugoslavia." "I would like to involve as many local people as possible and learn as much as I can."
Angelina isn't the only actress trying her hand at directing this year – Madonna is currently in the UK, directing the film "W.E."