Who does not love to watch good movie shows with kids and spend good family time together? But with abundant content on various digital platforms, selecting the best movies to watch with your kids on OTT can get tricky at times. 
But worry not, we have some best shows you can binge-watch with your kids next weekend on OTT. These movies will not only make your family laugh and cry together but will also teach a valuable life lesson to your child. 
1. Brainchild – Netflix
This series will take you and your kid into the world of science, answering everyday questions and concepts for a better understanding of how things work. It even showcases some real-life scenarios and challenges for kids, making learning even more fun. Produced by Pharrell Williams, the first season of the show came out in 2018 with eight episodes.
2. The Jungle Book – Zee5
The Jungle Book is one of the best shows for Kids. It's a must-watch for all age groups. The show is an adaptation of Rudyard Kipling's collection of stories by the same name and was first released in 1989 on Doordarshan.
The legendary character of Mowgli, was a huge hit among kids as he taught kids to be courageous enough to face their fears. 
3. Pocoyo – Netflix
If your curious toddler loves exploring new things, add Pocoyo on your watch list. The series shows the journey of a toddler and his friends discovering new things on their own. Together the gang goes on a new adventure every day to learn about the world around them.
4. Dora, The Explorer – Amazon Prime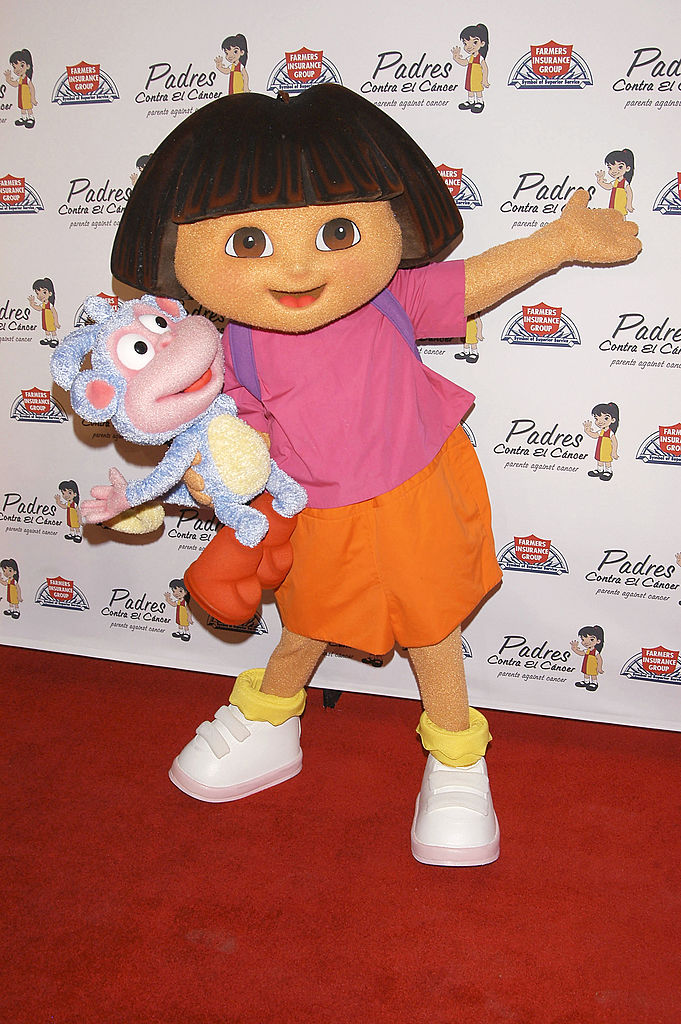 This American animated television series will teach your child how to count, read, share, and accept others for who they are. The interactive series takes you on the adventure of a seven-year-old girl named Dora and her friend, a five-year-old monkey named Boots and how they finish various tasks with the help of their viewers. The show was first telecast on Nickelodeon TV but was later dubbed into different languages across the world.
5. Ask the Storybots – Netflix
The animated educational TV series tells the story of Storybots, a curious little robots who lives under the screens of computers and phones. They help kids find answers to their everyday questions, such as why is the sky blue? and how do people catch a cold?, among others.
6. Odd Squad – Netflix
Odd Squad, an Emmy-winning series for children, features a team of young agents who overcome every hurdle with the help of their problem-solving skills, perseverance, and teamwork. The Squad even uses critical mathematics concepts and skills to solve each case.
7. Little Einsteins – Disney+ Hotstar
This children's television series is a fantastic way to introduce your kids to various cultures and arts across the world. The series tells the story of four musically gifted and ethnically diverse children and how they solve different missions with their talent and teamwork. The show has 67 episodes.
8. Skater Girl – Netflix
Skater Girl showcases the story of a teen who crosses various hurdles to achieve her dream. Set in the rural districts of Rajasthan, India, the film reflects a teen's journey and her passion for skateboarding. This is one of the most inspiring and best shows to watch with your kids on OTT.
9. Yes Day- Netflix
This movie will surely be a fun movie to watch with the family. The movie captures the life and adventure of Carlos and Allison, and their three children. It shows how their lives change when Carlos and Allison say yes to everything for a day for their children.
10. The Mysterious Benedict Society – Disney +
This mysterious series is based on the young adult book series of the same name. The series showcases the journey of four gifted children selected to investigate an institution that secretly transmits messages into people's minds via television and radio signals.
So, fix a movie date, grab that popcorn bucket, and watch these best shows with your kids on OTT. There is something for everyone here. Happy watching! 
You can also read Who is Ms. Rachel and Why Do Kids Love Her?